If you are looking for low carb recipes to serve over the holidays check out these 88 low carb holiday dinner recipes. Everything from low carb appetizers to drinks to serve or bring to your next celebration!
You might also like this low carb Christmas dinner post.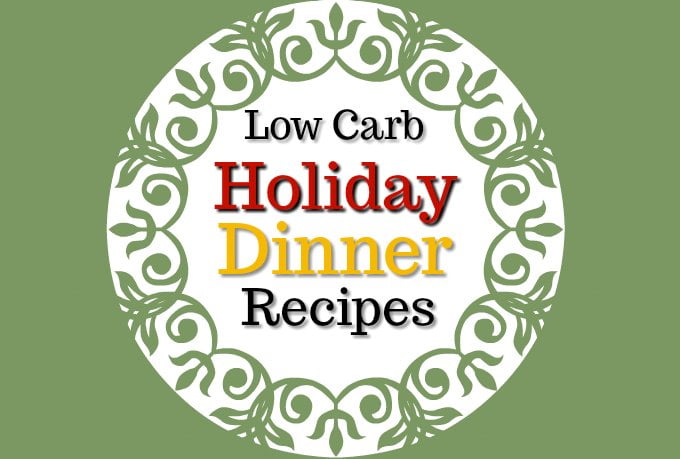 Over the years I've accrued a whole lot of low carb recipes that would be perfect for the holidays. I have everything from low carb cocktails to keto desserts that everyone will love – not just those on a low carb diet. So here are 88 low carb holiday dinner recipes to pick from.
Low Carb Drinks And Cocktails
As you may no, alcohol may slow your weight loss but if you drink low carb drinks and keep it in moderation you can imbibe this holiday season.
Other low carb drinks
Low Carb Appetizers
Whether or not you are serving appetizers with a big meal, here are a few to try that you can serve at any party or gathering:
More Low Carb Appetizers
Low Carb Main Dish
Here are four carved low carb roasts that would be good for any holiday!
Low Carb Stuffing
Below is a low carb sausage stuffing I used for chicken thighs but it would be good for turkey too!
Low Carb Side Dishes
Oh I have so many to pick from but here are 4 that would be great for the holidays and many more below them.
More low carb side dishes
Low Carb Desserts
And now for you my favorite part of a meal….dessert. Your guests won't even know that these are low carb desserts!
More low carb Sweets & Treats
Well I hope you enjoyed these 88 low carb holiday dinner recipes and found some ideas for your next celebration. If you like this post, I would appreciate it if you'd pin the graphic below!