This raspberry keto mimosa is the perfect drink to sip on Christmas morning or New Year's eve. Lightly sweet and easy to make, you will want to drink this low carb, sugar free cocktail all year round. Just 4 ingredients and 2g net carbs per mimosa!
You might also like this keto cosmopolitan cocktail.
Recently I learned that wine and champagne are relatively low in carbs. I was excited because up until now I have only been drinking tequila and vodka.
I thought wine was a no no but dry wine is only about 2g of carbs per glass and Extra Brut champagne is only 1g. So I've been drinking champagne more regularly and decide to make this holiday raspberry keto mimosa.
I picture me drinking it Christmas morning whilst the young ones tear away at their presents. Because it's low carb, I can even have two but any more than that and there will be no Christmas dinner. 😉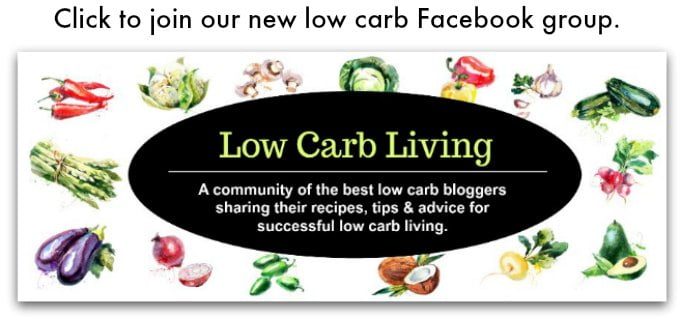 What is in a mimosa?
A classic mimosa is a cocktail that is a mixture of champagne or sparkling wine and usually orange juice or other citrus juice.
It's a simple drink that is light and refreshing and often served at brunch or weddings.(source)
Traditional mimosas use orange juice which has quite a few carbs but making this raspberry version uses tea so it has very few carbs.
How many carbs in champagne?
Champagne is a relatively low carb drink and different types have different carbs counts. For a 5oz glass Brut has just 2g net carbs. And Extra Brut has 0.9g net carbs.
And since you are only using 2oz of champagne per mimosa in this cocktail you can see that how a mimosa can be a low carb drink.
By the way to learn more about low carb and keto alcohol choices check out this article from the Diet Doctor.
Low carb ingredients I used to make a mimosa.
So there are 4 ingredients in this recipe: brut or dry champagne, fresh raspberries, sugar free raspberry syrup and raspberry tea.
I ended up using Celestial seasonings raspberry zinger tea and Torani sugar free raspberry syrup. You can use a different brand of each and if you can't find sugar free raspberry syrup you can use your sweetener of choice. But it does add a lot of raspberry flavor.
I originally wanted to make this with cranberries but I had a hard time finding cranberry tea. However there are many raspberry teas, so time for some raspberry mimosas!
How to make a keto friendly mimosa.
To make these you start by brewing strong tea. Depending on how many mimosas you want to make, use double the bags and let it cool in the refrigerator.
Then when you are ready to drink fill a champagne glass with half raspberry tea and half champagne
Finish it off with sugar free raspberry syrup. Of course I use Torani but if you don't have any raspberry syrup you can just use your sweetener of choice. Add a few fresh raspberries for garnish.
I also used Celestial's raspberry zinger tea because they have hibiscus flowers that give it a bit of tartness and that goes great with the sweet sugar free syrup. There are other raspberry tea options out there but Celestial is pretty common.
Using tea for low carb recipes.
This is another example of all the great things you can do with tea on a diet. I made a winter sangria awhile ago with Steeped tea that was delicious.
Both that recipe and this recipe are a good way to lighten up an alcoholic drinks. You can check out the sangria recipe on my Facebook page. I've also used tea in soups, cookies and popsicles.
Other keto cocktail recipes to try.
I've added quite of few keto drink recipes on this site and for most them you can also make them nonalcoholic as well. Here are some of my favorites but you can all of my keto drink recipes here.
I've been drinking it a lot lately on the weekends. And by the way I found this champagne sealer on Amazon and I love because I can keep a bottle in the fridge and it won't lose it's fizz.
I hope you like this raspberry keto mimosa as much as I did. It's not a bad way to celebrate Christmas morning if I have to say so myself. Enjoy!
The nutritional information for 1 glass is: 61 cals / 0.1g fat / 3.1g carbs / 1.1g fiber / 0.2g protein = 2.0g net carbs
And for a light and delicious dessert, try this keto mixed berries and cream recipe from my friend Trina. Would go perfect with this!
Holiday Raspberry Keto Mimosa
This holiday raspberry keto mimosa is the perfect drink to sip on Christmas morning or New Year's eve. Lightly sweet and easy to make you will want to make this sugar free mimosa all year round.
Ingredients
¼ cup fresh raspberries (for garnish)
4 ounces brut or dry champagne
4 ounces unsweetened raspberry tea, brewed (I used Celestial Seasonings Raspberry Zinger)
1 tablespoon sugar free raspberry syrup (I used Torani sugar free raspberry syrup)
Instructions
Brew your tea using twice the amount of bags and let cool in the refrigerator until ready to use.

Pour in 2 oz of raspberry tea and then follow with 2 oz of champagne in each champagne flute.

Add Torani sugar free raspberry syrup to taste. If you don't have any you can use your sweetener of choice but the syrup adds a lot of raspaberry flavor.
Add a few raspberries to each glass as a garnish.
Notes
You can substitute sweetener of your choice instead of the sugar free raspberry syrup. Use as much as tastes good to you. The syrup adds a lot of raspberry flavor though. You might want make stronger tea if not using it.
Nutrition Information:
Yield:

2
Serving Size:

1 drink
Amount Per Serving:
Calories:

61
Unsaturated Fat:

0g
.