This low carb vodka chata is a delicious drink recipe similar to RumChata. It uses vodka and low carb ingredients for a creamy winter drink. However you can use rum too if you wish. Each cocktail has only 0.6g net carbs. [updated]
You might also like these holiday keto cocktail recipes!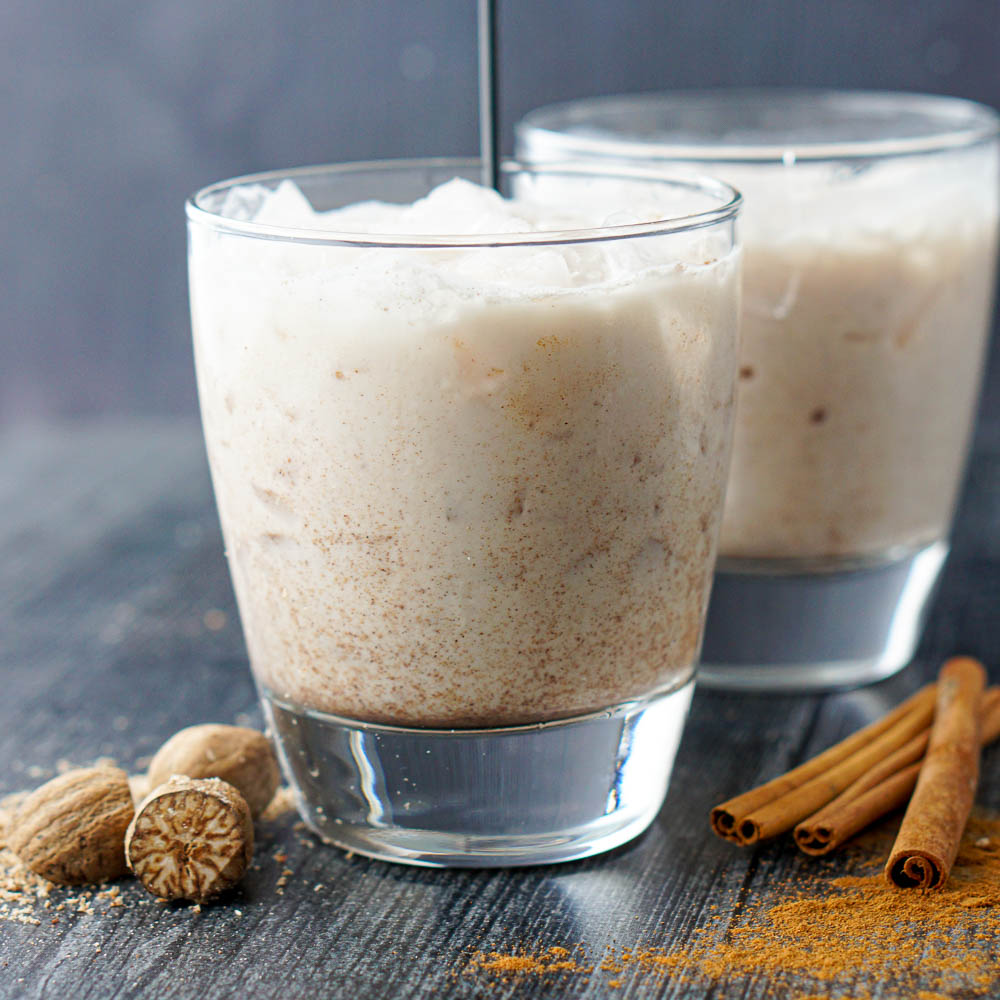 Recently while at "book club" at my sister's house I had the pleasure of tasting RumChata. I had not ever heard of it before but boy was it tasty!
It's like a warm, spicy white Russian. Anyway I really liked it and when I got home I thought, "I bet I can make rumchata drinks that are low carb". So today I give you my low carb vodka chata drink!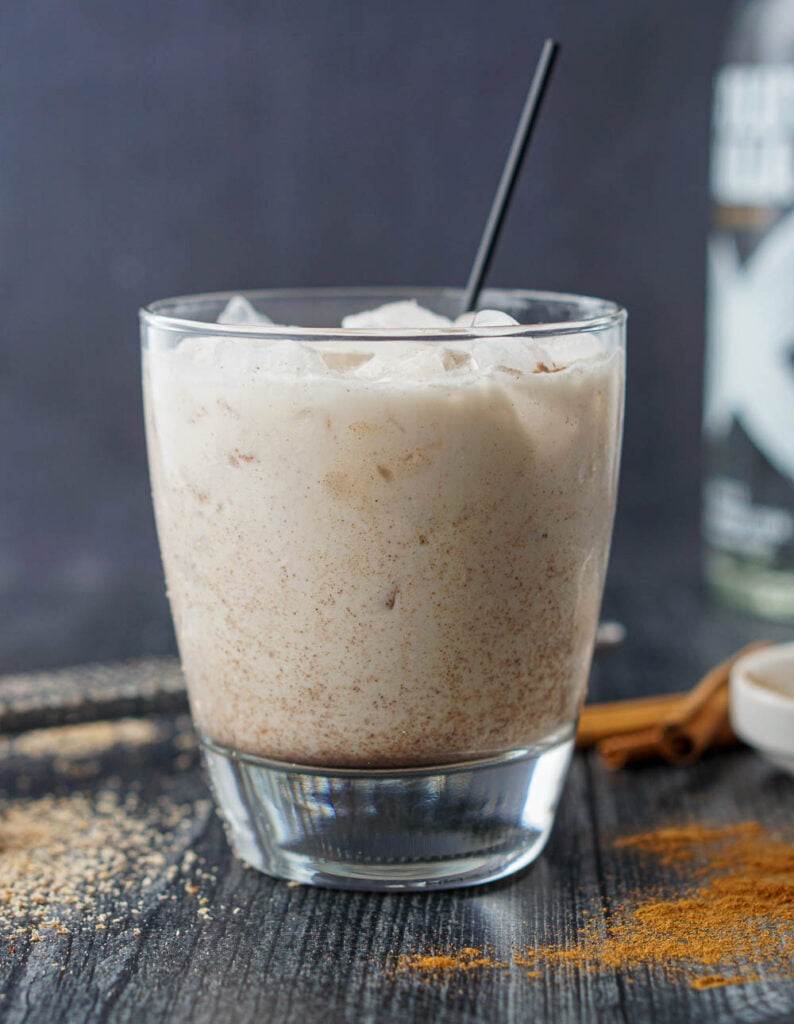 What is RumChata
RumChata is a cream liqueur based on a traditional drink called a horchata. The ingredients are essentially rum, sugar, vanilla, cinnamon and cream. On RumChata's website they say about their liqueur, "Rum & Horchata had a love child and it's delicious" and I totally agree!
The alcohol content of Rumchata is 15% alcohol by volume. Comparatively speaking the alcohol content of vodka is 40% by volume usually as is does rum. So this drink recipe is a bit stronger.
How to Make a Low Carb Vodka Chata
There is not much to this recipe. The main ingredients of this drink are vodka, almond milk, cream, cinnamon, fresh nutmeg, vanilla and stevia.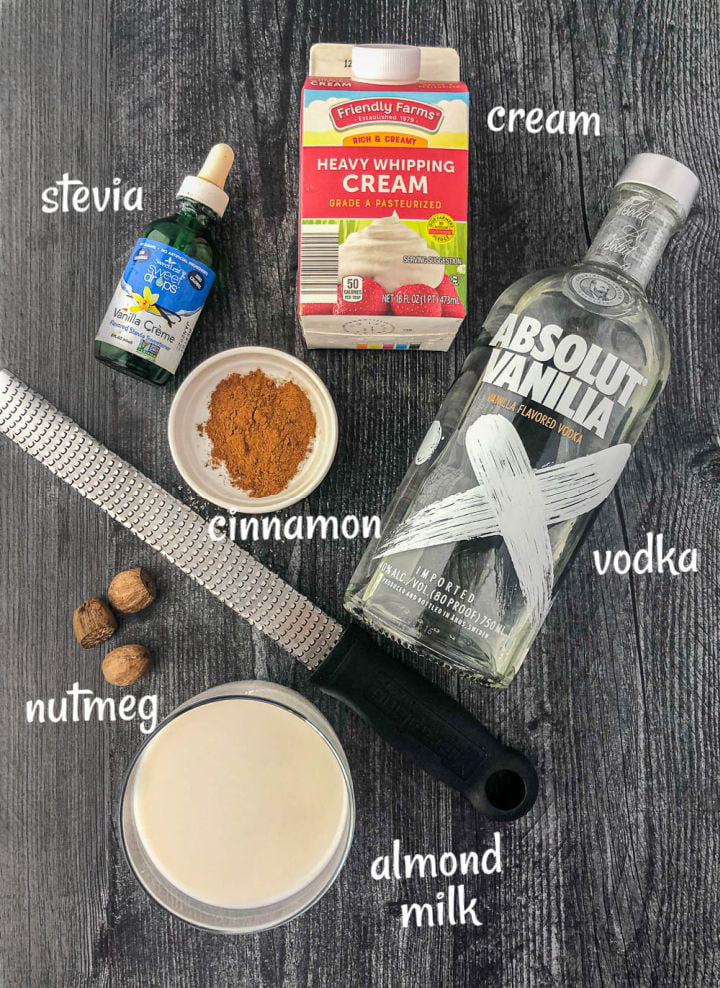 Just mix the ingredients together in a shaker or blender. Taste and see if you want to add more vodka, spices or sweetness.
Then pour over ice. Even my hubby liked it and he's not much of a creamy drink person.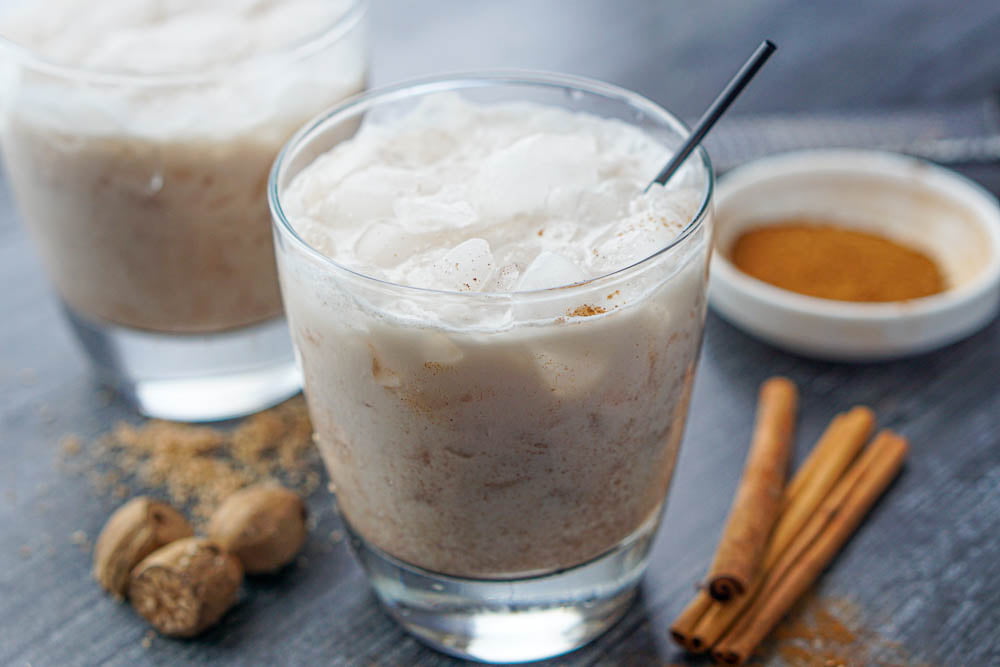 Can You Use Rum Instead Of Vodka?
Yes you can use rum instead of vodka.
Plain vodka has 0 carbs and 64 calories in 1 oz. Regular rum is the same. So you can use rum in this cocktail if you wish. I personally like vodka better so that is why I called this a keto vodka chata and not a keto rumchata.;)
The amount of rum or vodka that you use is up to you. I would advise using a middle shelf liquor, however I would say that for most drinks.
Check out this great guide about alcohol on keto that my friend Maya wrote.
How To Serve This Keto RumChata And Other Things To Mix It With
I just serve this over ice. As I mentioned above you can add more vodka (or rum) to make it stronger but I think it's fine as is.
Here are a few more ways to drink or things to mix with this vodka chata:
coffee – One of the easiest way to make a boozy coffee drink. Just as you would add cream to coffee, add some of this drink to black coffee.
hot chocolate – Same concept as coffee but with hot cocoa or chocolate. It will add creaminess and go well with chocolate flavors.
add extracts to change the flavor profile – Try adding orange extract for a cream orange cocktail. Or even almond extract to get a keto creamy Amaretto flavored drink.
Rumchata White Russian – Add more vodka and Torani's sugar free coffee syrup to make this drink.
slushy – Blend with ice to make a creamy keto slushy
boozy eggnog shake – Add to this keto eggnog shake for a boozy shake.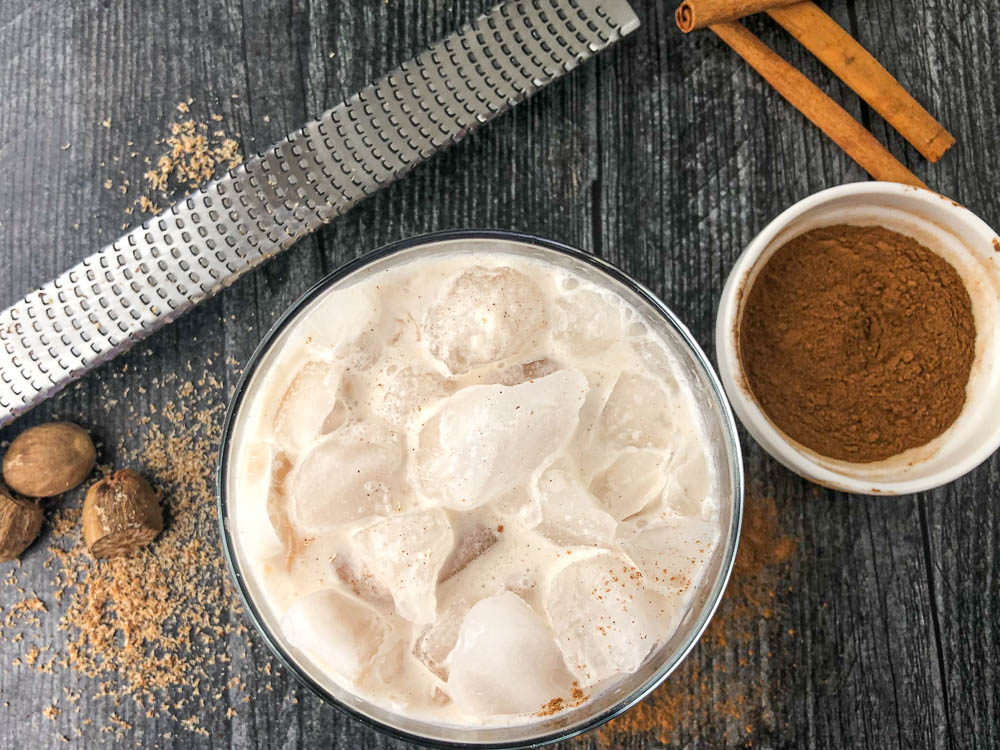 I hope you like this rumchata recipe as much as I do and if you don't care about carbs I recommend going out and buying some RumChata. It's really good!
Rumchata Nutritional Information(4.5oz) found on their website.
220 cals / 5g fat / 20g carbs / 1g protein
Low Carb Vodka Chata Drink (6 oz)
190 cals / 13.5g fat / 1.3g carbs / 0.7g fiber / 0.6g protein = 0.6g net carbs
---
For More Low Carb Vodka Drinks Try These Recipes!
Here are a few more low carb and keto vodka drinks to try:
Low Carb Vodka Chata Drink
This low carb vodka chata is a delicious drink similar to Rum Chata. It uses vodka and low carb ingredients for a tasty winter drink.
Ingredients
1 oz middle shelf vodka, (or rum)
½ cup unsweetened plain almond milk
2 tablespoons heavy whipping cream
¼ teaspoon vanilla extract
¼ teaspoon cinnamon
¼ teaspoon fresh grated nutmeg
vanilla stevia to taste, or sweetener of your choice
Instructions
Add all ingredients to a blender and mix on high for a few seconds.
Serve over ice.
Sip and enjoy!
cals 190 / 13.5g fat / 1.3g carbs / 0.7g fiber / 0.6g protein - 0.6 net carbs
Recommended Products
As an Amazon Associate and member of other affiliate programs, I earn from qualifying purchases.
Nutrition Information:
Yield:

1
Serving Size:

1
Amount Per Serving:
Calories:

190
Unsaturated Fat:

0g