Check out my new ebook – 30 of the best low carb recipes – for only $9.99 you can get started today on your low carb journey!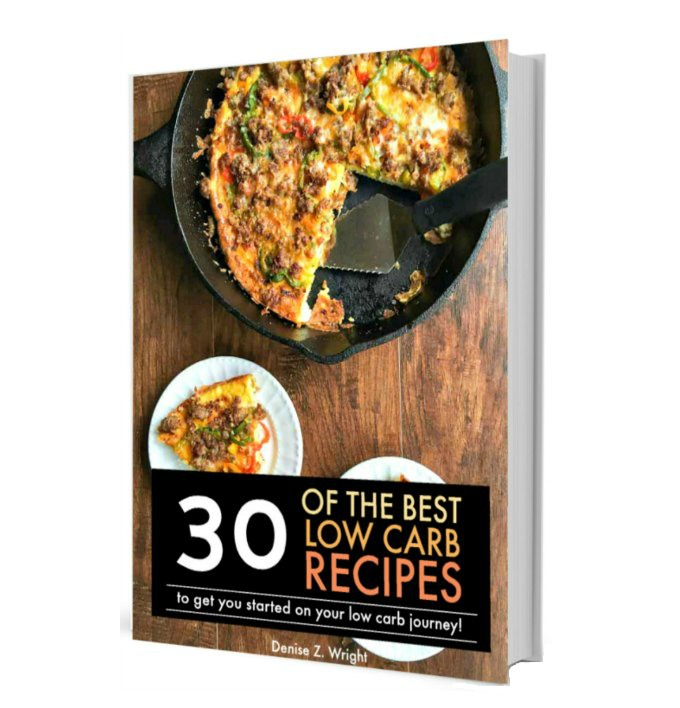 ---
Starting a new way of eating is not always easy. It takes a while to find good recipes that you really like and can end up being your go to meals and snacks. This ebook is 30 of my most popular low carb recipes from my site.
What you'll get.
In 30 of the Best Low Carb Recipes you will receive:
30 of my most popular recipes for breakfast, lunch, dinner and snacks

recipes that are easy to follow

recipes that don't require too many ingredients and taste great

nutritional estimates to track net carbs for each recipe
Here's a sample of breakfast, lunch, dinner and dessert!
How to use it.
To make meal planning easy, just browse through the book and pick the recipes that add up to your daily net carb goal.
Once you find a recipe you really like, make that your go to breakfast, lunch, dinner or snack. It will make your weight loss plan much easier until you master this way of eating.
And remember to come back to My Life Cookbook and find many, many more low carb recipes for you to try!
How to buy it.
To download the ebook, please click on the orange button below and it will take you to ay Etsy shop to purchase the book for $9.99. You can safely pay through Etsy and will be able to download the PDF so you can read it on your computer or tablet or print from your home printer. Or you can purchase through PayPal buy clicking on the "Buy Now" button below.
---
Thanks for stopping by and good luck!