These healthy savory breakfast cookies are like an omelet and biscuit rolled into one. Full of tasty savory ingredients for a low carb breakfast on the go. Each cookie has only 2.9g net carbs.
You might also like this low carb breakfast pizza recipe!
Ok I'm calling these cookies but they are really more of a biscuit. Cookies sound more fun though. 🙂 I wanted something different that I could freeze and then microwave when I wanted a quick breakfast or lunch on the go so I made these savory breakfast cookies.
They are low carb and grain free and they are delicious. I used the ingredients that I often use in my omelets: sausage, onions, peppers and cheese. Add a little almond flour and eggs and voila, healthy savory breakfast cookies.


Other freezable low carb breakfast recipes
I've made other freezable low carb breakfast foods like my Freezable Breakfast Burritos and these Low Carb Breakfast Sandwiches so you can see I like a freezable, easy breakfast on the go kind of thing.
I always seem to be in a rush for breakfast and sometimes I just plain old skip it. In those cases I'm often eating these things for lunch instead of breakfast. But I'm trying to eat breakfast, I really am.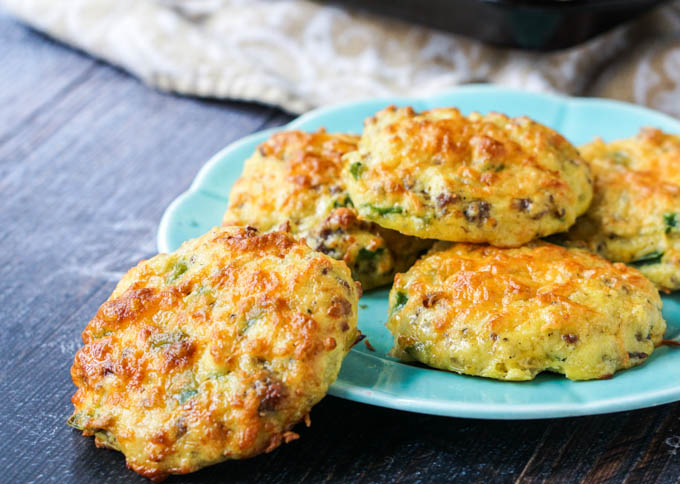 Low Carb Breakfast Cookies REcipe
These savory cookies are really easy to make so you might want to even double the batch and freeze them. Here's how to make them.
Sauté onions, peppers and sausage to precook them.
Let that cool then add it to some beaten eggs, almond flour and cheese.
Mix and form little cookies and then place on a silicone covered cookie sheet.
Bake at 375 degrees F for about 8-10 minutes.
My Favorite Almond Flour
I have a lot of low carb almond flour recipes on this blog. The almond flour I really like is Honeyville because they use blanched almonds to make a finer flour. But I've also used Blue Diamond too. Both can be found on Amazon and sometimes Costco. If you'd like to see my Amazon favorites, check out my page!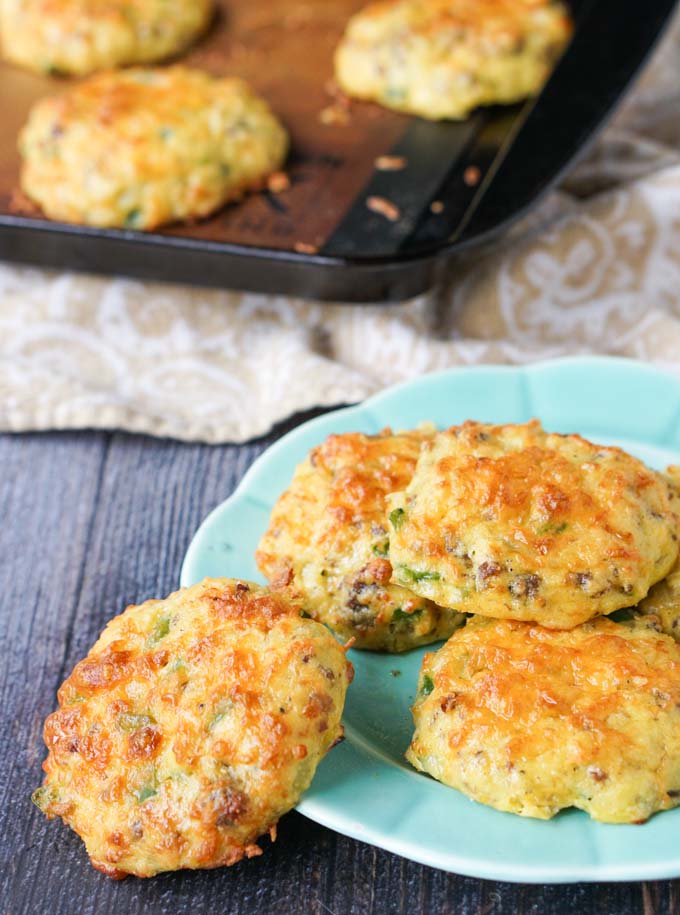 This recipe made a batch of 12 sizable cookies. I would eat two for breakfast personally. There are only 2.9g of carbs per cookie and 8.2g protein so to me that's a decent breakfast.
Well I hope you like these healthy breakfast cookies as much as I do. If you are on a low carb diet, sometimes variety is helpful. Even if you aren't low carbing it, I think you and your family will like these because they are quite tasty. And for those doing Weight Watchers, each cookie is 4 Smart Points. Enjoy!
127 cals / 8.9g fat / 3.3g carbs / 0.4g fiber / 8.2g protein = net carbs 2.9g
PLEASE SCROLL DOWN FOR FREQUENTLY ASKED QUESTIONS ABOUT THIS RECIPE!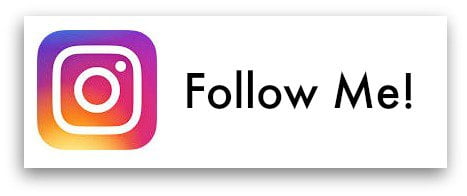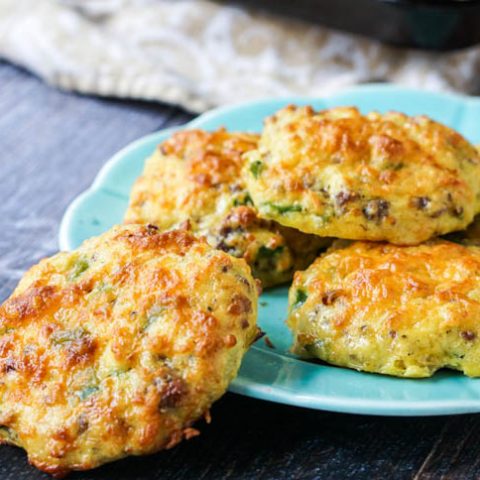 Healthy Savory Breakfast Cookies - low carb, gluten free
These healthy saavory breakfast cookies are like an omelet and biscuit rolled into one. Full of tasty savory ingredients for a low carb breakfast on the go. Only 2.9g net carbs per cookie.
Ingredients
4 oz pork sausage
1/2 cup onion, chopped
1/2 cup green peppers, chopped
3/4 cups almond flour
1/2 teaspoon salt
1/2 teaspoon pepper
1 teaspoon baking powder
3 eggs
1 cup cheddar cheese, shredded
Instructions
Preheat oven to 375.
Saute sausage, onions and peppers until the sausage is browned and the vegetable soft. Take off heat and let cool.
In the meantime add almond flour, salt, pepper and baking powder to a bowl and mix.
In a separate bowl beat eggs, then add 1/2 cup of the cheese. Add to the flour mixture and mix well.
Add cooled sausage mixture and mix to combine.
Place a piece of parchment paper or a silicone mat on a large cookie sheet.
Place a big spoonful of mixture as you would to make cookies. Dough is sticky so try to use the spoon as well you can.
Press down gently on each cookie to flatten a little. Sprinkle remainingcheese on top and bake for 8-10 minutes.
Store in the refrigerator or freezer.
Nutrition Information:
Yield:

12
Serving Size:

12 Servings
Amount Per Serving:
Calories:

127
Net Carbohydrates:

2.9g
How many would make a good portion? – I like to eat 2 as they are very filling.
Can I swap out the peppers, onions, sausage? – Yes you an use hot peppers, or take out the onions. Add different spices if you like. Some people have tried bacon or just used sausage and cheese. Just remember the carb counts will change. Also make sure you use the same amount of flour, baking powder and eggs.
How do you freeze these? – I keep mine in a baggie and try to get all of the air out. You can also keep them in a container. They should last at least 3 months in the freezer.
Do freeze them individually? – I don't but you might have a problem of them sticking together. If you are using a container, lay them out side by side and place a piece of wax paper between layers. If using a baggie, they should be easy enough to break apart.
How do you reheat them? – Just pop them in your microwave for 30-60 seconds if frozen. You could also just thaw them at room temperature. They can be eat hot or at room temperature.
The batter is too runny. Did I do something wrong? – It might be the size of your eggs. Just add a bit more flour until your get the consistency of a cookie batter.
Can I make these into muffins? – One ready sprayed a muffin tin and baked for 13 – 15 minutes. Try them and make sure they are cooked through but let them set before eating.
I get a different carb count that you. – My suggestion is that everyone enter in their own nutritional information for carb counts. I use the LoseIt app for all of my recipes. Different calculators can get different results because it all depends on different brands of ingredients. Also most calculators have user inputs to their database which can be inaccurate. That is why I think everyone should use their own calculations.
Can I substitute flours? – All flours act differently. Coconut flour need much more liquid and you use less of it than almond flour. If you are using other flours than almond flour, just make sure the amount is the same you would use for regular flour. That is almond flour in this recipe is the same amount you would use for regular wheat flour.
I'm vegetarian, can I use soy sausage or cheese? – Yes they are easy substitutions.
Can I make the mixture the night before and bake them fresh in the morning? – Yes, just make sure to mix them well and they should be fine.
Do I use raw or sautéed sausage? – I sautéed the sausage with the onions and peppers first. However you can also use it raw. The peppers and onions should not be used raw and they might be crunchy after baking. If you chop them up very finely they may be ok.
Are these good for diabetics? – Yes they are low carb and the sugar counts are fairly low. Some of my readers are diabetics who make them.
What can I use for a dairy free option? – Some readers have used nutritional yeast instead of the cheese. I have not tried this so I'm not sure how much to use.
I follow THM diet. Are these these an S? – I'm sorry I do not know the rules of this diet. One reader says that they are are an S. She said that two of them made with the THM flour, egg beaters and turkey sausage would still be a fuel pull. I'm just passing this information on from a reader so I can't say if it is accurate or not. Please check the comments for her information.
What are the consistency of the final "cookie"? – I would say they are like a biscuit. They are soft and airy and not crunchy like some cookies.
When you cook the sausage is it sliced or do you take it out of the casing? – I use raw sausage from a roll, like Jimmy Dean's. I don't use the links. If you want to use the links you can take the casings off or not. It will still work out fine but it will be a bit different.
I must have done something terribly wrong then. I'm sure I followed the recipe. Mine cracked and were crumbly and dry. – The cheese, eggs and sausage should all add enough fat the recipe to make the cookies moist. Make sure you are using the correct amounts of the flour. Check the picture of the "batter" in the post to compare to yours.