This Brussels sprouts with bacon & cauliflower side dish is very easy to make and one of my family's favorites. It's almost a meal in itself and has 6.2g net carbs per serving.
You might also like these low carb cheese Brussels sprouts.

I was thinking the other day about a conversation I had with my son Max. He said, "Mom I can't think of anything that wouldn't taste good with bacon." I have to say that I agree with him. We kept trying to think of things but quite honestly it was hard. That being said we really like bacon and use it in a lot of our dishes and even in our chocolate chip cookies!
Today I'm using it in this Brussels sprouts with bacon & cauliflower dish. I've made a dish similar to this, but with potatoes instead of cauliflower (click here for that recipe) but I wanted to give the potatoes a rest and also cauliflower is lower in carbs.

Brussels sprouts with Bacon & Cauliflower recipe
I'm really enjoying my cast iron skillet these days. It works great for recipes like this. For this Brussels sprouts recipe, you start by frying your bacon. While the bacon is cooking, you can precook your veggies in the microwave.
Brussels can sometimes take a long time to cook when you are sautéing them so I like to microwave them first to speed things up. Once the bacon is done, take it out and use the grease to saute the cauliflower and Brussel sprouts. When they have browned to your liking, add back the crumbled bacon and serve.
About the ingredients in this low carb side dish
You could use any combination of veggies that you like. My husband's family is big on green beans, bacon and grated Parmesan cheese. This is an awesome dish in the summer with beans from our garden. Truly almost any vegetable will taste delicious when sautéed in bacon grease.
I like to use a good quality bacon when I can find it. Aldi has a new Never Any line of hickory smoked bacon and the label reads: No Antibiotics, No Hormones, No Animal-By-Products, Vegetarian Fed, and No MSG. No nitrates or nitrites added -Except that naturally occurring in sea salt and celery powder. I like to think this is a healthier choice and I also think it tastes delicious.
Brussels bacon & cauliflower side dish
Well I hope you enjoyed this simple yet tasty side dish. And always remember what a wise boy once said, everything tastes good with bacon. 😉 Do you cook with bacon? What are your favorite dishes? Drop me a line and let me know. The nutritional information for 1 serving is:
93 cals / 3.9g fat / 10.8g carbs / 4.6g fiber / 6.5g protein = 6.2g net carbs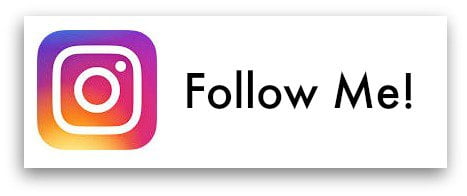 Brussels Bacon & Cauliflower Side Dish
This Brussels, bacon & cauliflower side dish is very easy and one of my family's favorites.
Ingredients
4

pieces

of bacon

4

cups

of cauliflower

4

cups

of Brussel sprouts
Instructions
In a large saute pan, cook your bacon.

In the meantime microwave your cauliflower for 4 minutes.

Next microwave your Brussel sprouts for 4 minutes.

When bacon is done, take it out of the pan, crumble and set aside.

Keep the bacon grease to cook the Brussels and cauliflower.

Saute both until soft, about 5 to 8 minutes.

Add back crumbled bacon and serve.