This super easy keto cheesy broccoli cauliflower rice is a delicious side dish that you can make in 15 minutes. It's low carb comfort food with a healthy twist. Each serving has only 4.6g net carbs per serving and will compliment just about any main dish.
You might also like my mushroom & brie cauliflower risotto.
One day we had my in laws for dinner and I had nothing planned. Meaning I needed to go to the grocery store but was too busy to get there so I scanned the freezer for a main dish and threw together this side dish. No one was more shocked than I when my father in law actually liked this keto cheesy broccoli cauliflower rice.
He's very particular and I literally threw this together in minutes. It was good, don't get me wrong, but it wasn't something he would normally eat. So I was quite happy I stumbled upon something that he enjoyed. Plus I love this dish because it's low carb and grain free!

Funny story. I made meatloaf for my father in law once and halfway through dinner he stopped and asked me, "Let me ask you something. How did go about getting this so dry?" Like I set about to make the driest meatloaf possible. 😛
And then there was the time I made ham and cabbage soup; one of his favorites. He said it would taste so much better if it was in a deep bowl. I made the mistake of serving it in a large shallow bowl. What was I thinking! He keeps me on my toes, that wonderful old man. Back to our recipe.
A new short cut for this cheesy broccoli cauliflower rice
This is an update to this post. I just went to Trader Joes and found these two bags of broccoli and cauliflower rice pictured below. That takes this dish from 15 minutes to 10 minutes. If you don't have a Trader Joes it's just as easy to make your own by whizzing the vegetables in a food processor.
Making Riced Broccoli or Cauliflower
Making your own riced cauliflower or riced broccoli is super easy. All you do is add a few florets of broccoli (or cauliflower) to a food processor and pulse until it starts looking like rice.
Note, when I say pulse, just keep hitting the button that says pulse a little at a time so that it will chop then stop, chop then stop, until you get the veggies to look like grains of rice.

Let's make some Cheesy Broccoli Cauliflower Rice!
As I said this is a super easy keto side dish. If you use the precut riced broccoli and cauliflower it should only take 10 minutes.
Make cauliflower and broccoli rice by placing the florets in a food processor and pulsing until they turned into rice sized pieces.
Next steam them in a large saute pan with some chicken broth (use vegetable broth if vegetarian).
Then finished it off with a little cream cheese and shredded cheddar cheese. Mix well until nice and creamy.
You can even sprinkle a bit of cheddar on the top when it comes out of the pan.
I picked this easy recipe because today we are celebrating World Vegetarian Day on Sunday Supper. It's something that I make quite often because it's a low carb dish that goes with almost anything. A special thank you to Susan Pridmore from The Wimpy Vegetarian for hosting this week.
I hope you like this super easy low carb side dish as much as my father in law did. And remember soup always tastes better in a deep bowl! Please scroll down and check out all the wonderful vegetarian dish my friends at Sunday Supper have for you today. The nutrition per serving is:
164 cals / 12.3g fat/ 6.5g carbs / 1.9g fiber / 8.5g protein = 4.6g net carbs.

Cheesy Broccoli Cauliflower Rice #SundaySupper
This cheesy broccoli cauliflower rice is a delicious vegetarian side dish that you can make in minutes. Low carb and grain free too!
Ingredients
2 cups broccoli florets
2 cups cauliflower florets
1/2 cup chicken broth (vegetable broth if vegetarian)
1/4 teaspoon salt
1/8 teaspoon pepper
2 oz cream cheese
1/2 cup shredded cheddar cheese
1/4 cup shredded cheddar cheese, to sprinkle on top optional.
Instructions
Place your broccoli florets in a food processor and pulse until the broccoli resembles rice.
Do the same with the cauliflower.
Spray a large saute pan with cooking spray and and heat your pan to high.
Add broccoli and cauliflower rice and stir for a minute or two until the veggies get hot.
Add broth, cover and steam for 5 minutes.
Add the cream cheese and cheddar cheese and cook until melted.
Mix well.
Spoon into a serving dish and sprinkle remaining cheese on top if using.
Nutrition Information:
Yield:

4
Serving Size:

1 Servings
Amount Per Serving:
Calories:

164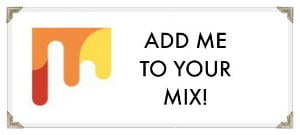 Appetizers
Desserts
Entrees
Sides
Join the #SundaySupper conversation on twitter on Sunday! We tweet throughout the day and share recipes from all over the world. Our weekly chat starts at 7:00 pm ET. Follow the #SundaySupper hashtag and remember to include it in your tweets to join in the chat. To get more great Sunday Supper Recipes, visit our website or check out our Pinterest board.