If you are looking for low carb recipes for your Cinco de Mayo celebration, I have some delicious and easy recipes for you to try. These 46 keto recipes for Cinco de Mayo range from keto cocktails and jello shots to appetizers and main dishes. Even if you aren't on a keto diet you will love these Mexican inspired dishes.
You might also like these easy Mexican rice bowls.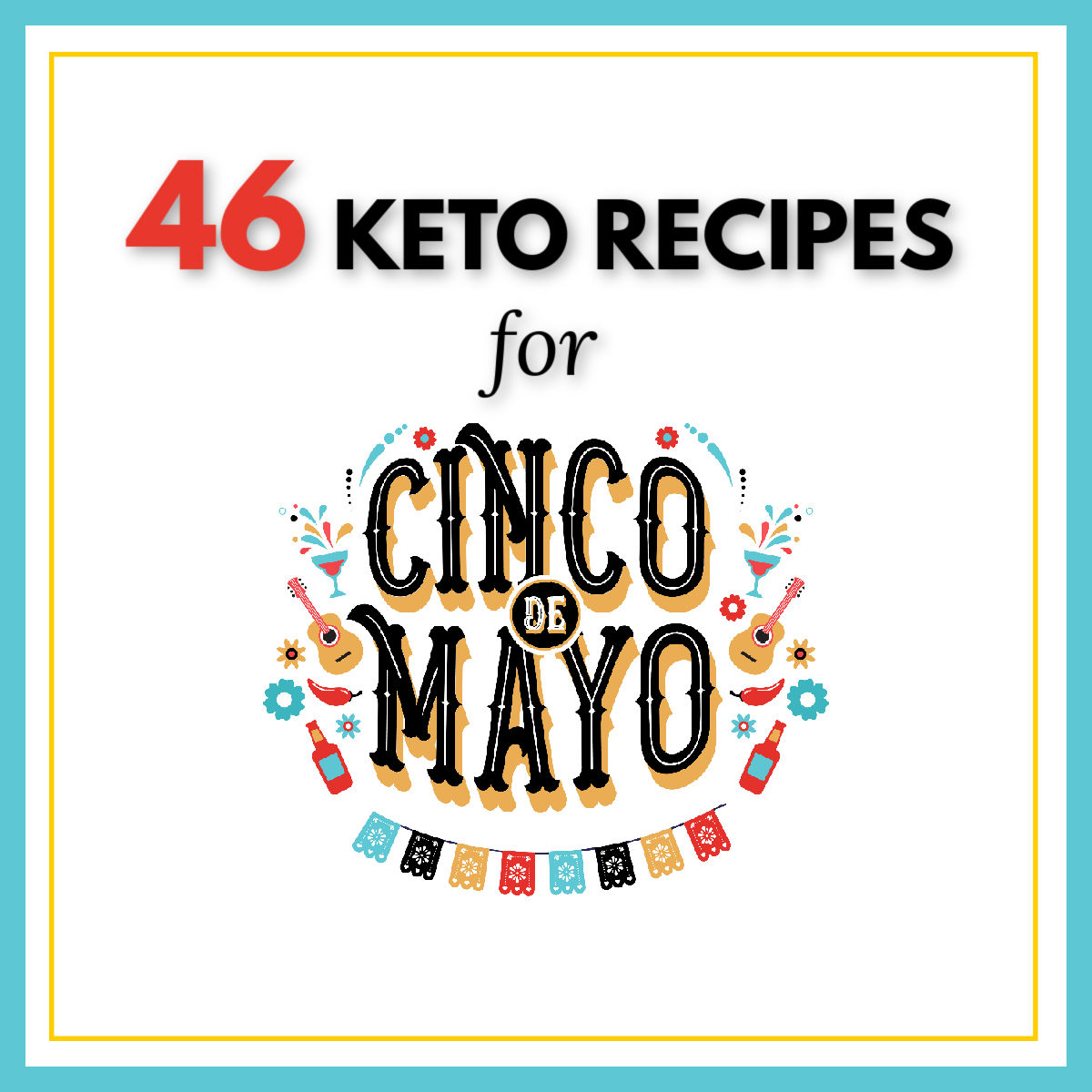 I've mentioned this before but my family loves Mexican food. And while we don't need an excuse to party with Mexican food and drink I thought some of you might appreciate these 46 keto Cinco de Mayo recipes. Maybe you are going to a party or just want to celebrate at home.
Either way I have recipes for everything from keto margaritas and jello shots to main dishes, side dishes and keto Mexican appetizers. Even if you aren't celebrating the holiday you are sure to find a few new low carb recipes to try.
What is Cinco de Mayo?
Cinco de Mayo means the 5th of May in Spanish. It's a celebration for when Mexico defeated the second French empire in 1862.
However it is more popular in the United States because it has become a fun celebration for those of Mexican American heritage. Learn more.
That's why this Friday many people will be having parties or going to bars and restaurants which will be serving Mexican food and cocktails.
Is Mexican food keto?
Mexican food is very flavorful and some options are very healthy and perfect for your low carb diet. Any meat centric dishes like fajitas and carne asada are low in carbs by themselves.
Food to stay away from on a keto diet are tortilla chips, tortillas, rice and beans. All of these are high in carbs. And while that might seem hard to pass up, if you are at home you make or buy keto tortillas and chips.
And while you can't eat white rice you can eat cauliflower rice and when topped with the deliciously flavored meats and condiments like guacamole, sour cream and most salsas and it will taste delicious.
You can also eat any of the fajitas and other meats on a salad. Or make taco meat and have a taco salad.
So you can see there are a lot of options for eating keto in a Mexican restaurant or eating at home for Cinco de Mayo. (Learn more)
Now on to our 46 Keto Recipes for Cinco de Mayo!
46 Keto Cinco de Mayo Recipes
If you want to celebrate Cinco de Mayo but are on a low carb or keto diet, here are some delicious and easy low carb recipes to try.