These low carb taco cups are so easy to make that you can eat them for lunch, as a snack or serve as a low carb appetizer. Each taco cup only has 1.8g net carbs!
You might also like this taco cobb salad or taco stuffed pepper recipe.

Oh the things you can do with cheese! Every once in awhile I'll make some cheese chips in the microwave and I've seen people make taco shells too. So today I thought I'd make these low carb taco cups using cheese as the cup, similar to the cheese taco shell idea. It turned out great and was so easy to make. I actually ate these for dinner but I think they would be a great low carb snack or low carb appetizer. Each serving is only 1.8g net carb and they are pretty filling!

It started with salami & pepperoni cups
A long time ago I made a two snacks that are similar in concept to this one. For the salami one, I used salami slices and added avocado and tomatoes to it and it was delicious. I did one with pepperoni too. I baked the pepperoni cup and added sauteed tomatoes in the middle and topped with cheese. They are not the prettiest things but they are very tasty so give those a try for a low carb snack.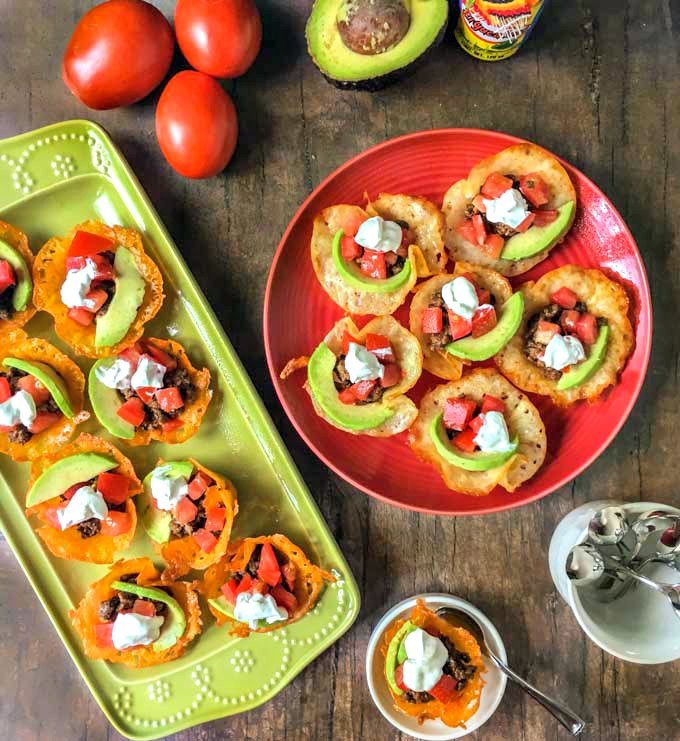 How to make low carb cheese cups
These are very simple to make. I used a silicone mat so they would be easy to pull off but you can use parchment paper if you wish. Just add a heaping tablespoon of shredded cheddar cheese and bake in a 350 degree oven for about 8 minutes. I also tried mozzarella but it didn't have as much taste to me. It worked out find texture wise though.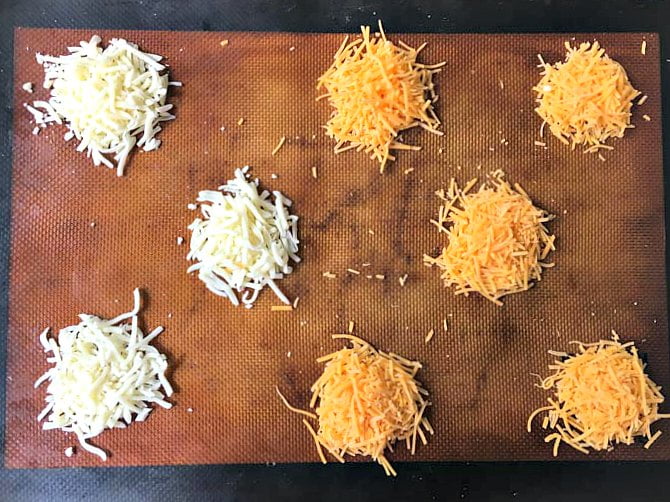 Below you can see what they look like once they are melted. Once the melted cheese cooled for a few minutes, place them inside a mini muffin tin and shape into a cup.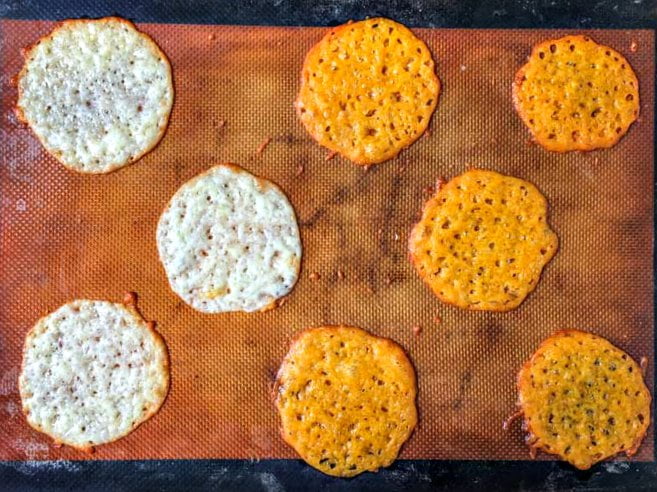 Leave the cheese cups in the muffin tins so they are easy to fill and they keep their shape. Now let's fill them up!
low carb taco cups recipe
The first thing you want to do is get your taco meat going. You only need 1/2 of lb of the taco meat but I suggest doubling the meat and using it for a taco salad, but that's just me. So make your taco meat as you normally would by following the instructions on the seasoning packet. You can cut a few carbs by making your own and I have in this taco burger recipe here. I was in a hurry so I just used the mix.
While the meat is browning, make your cheese taco cups and chop your toppings. I used a cup of ripe tomatoes, a half of an avocado and some sour cream. You can try other things like shredded lettuce, jalapeno peppers, cilantro, sweet peppers, etc. I actually made these on a whim so I used what I had on hand.
Some notes about these low carb taco cups
First of all I'm going to tell you the cheese is not crispy but rather chewy. I thought it would be better this way to hold the ingredients and to eat.
It would be best to eat these warm but the cheese will cool down rather fast. I didn't think they tasted bad but that might be an issue if you are making these as a low carb appetizer.
As I mentioned above you can cut some of the carbs by making your own taco mix or by the toppings you use. I didn't think 1.8g net carbs was bad for one but you can easily over do it if you don't watch out.
I would definitely make these low carb taco cups again and experiment with what I put in them. The cheese aspect of the cups are just as good as the salami and pepperoni cups. I will have to post my next creation when I do make them. The nutritional information for 1 taco cup is:
89 cals / 6.1g fat / 2.4g carbs / 0.6g fiber / 5.8g protein = 1.8g net carbs
Low Carb Taco Cups
These low carb taco cups are so easy to make that you can eat them for lunch, as a snack or serve as a low carb appetizer. Each taco cup only has 1.8g net carbs!
Ingredients
1

cup

cheddar cheese, shredded

1/2

lb

ground beef

1

cup

tomatoes, diced

1/2

package

taco seasoning

1/2

avocado, sliced

1/4

cup

sour cream
Instructions
Preheat oven to 350 degrees F.

In a large saute pan, brown the ground meat and mix in the taco seasonings according to the instructions on the package.

While the meat is cooking, lay a silicone mat or a piece of parchment paper on a cookie sheet. You may need to do two batches or use two cookie sheets.

Add heaping tablespoons of cheese on the cookie sheets leaving room for them to spread. Bake for 5-10 minutes until melted and starting to crisp around the sides.

Take out a let cool for a few minutes, then lift them off and place in a mini muffin tin to form a cup. Leave them in the muffin tin while you fill them up.

Add the taco beef on the bottom then top with whatever you wish. I used fresh tomatoes, avocado and sour cream. You can also try jalapeños, cilantro, peppers, lettuce or more cheese.
Add this recipe to your Mix!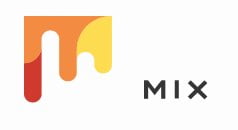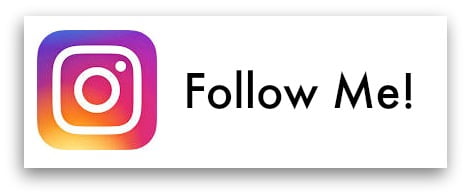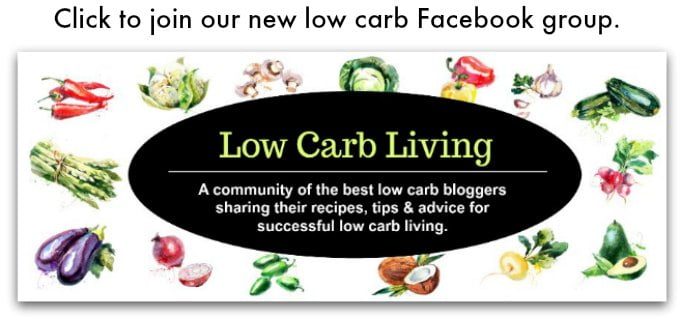 Check Out The New Ebook!