These tomato, avocado and salami bites are the perfect low carb orPaleo snack. Also would make a great low carb appetizer. They are so easy to make and each one has only 0.9g net carbs.
You might also like these 5 minute low carb salami tostadas!
My mother in law turned me on to fried salami. Actually she would cook in the microwave and surprisingly it tastes much like bacon! Whenever I'm out of bacon I microwave salami and put it on my salads. So while perusing Pinterest and all the bacon cups out there, I thought why can't I do that with salami and pepperoni? It turns out you can and these salami bites are one of the easiest and tastiest low carb snacks you can make.
Tomato, Avocado & Salami Bites Recipe
All you need for this easy recipe is salami, avocado and grape tomatoes. You start by baking the salami cups. I used a large muffin pan, because my slices of salami were large. Once you bake them for about 10 minutes, you let them cool and then fill with chopped grape tomatoes and avocado. Finito!
Getting the salami perfectly in the cups is difficult but here's how I did it.
How To Make Low Carb Salami Cups
Really all you need to do is place slices of salami in a muffin tin and bake for about 10 minutes. But they will have that wave to them. Today I sliced the salami on opposite sides and that made it easier to make a neater cups.
If you don't feel like doing that, just go for the wavy cup seen below. You can see I did 6 smooth cups and 6 wavy cups. Bake them at 375 degrees F for about 10 minutes.
Below is what they look like coming out of the oven. Not too pretty huh?! They taste great though.
After you bake the salami cups you are basically done. Just fill them up. My husband turned me on to his salami sandwich which is toast, mayo, salami and fresh garden tomatoes. It is truly the perfect sandwich. These salami bites have a similar taste to me but without the bread and carbs.
What Other Low Carb Toppings Can You Use?
If you wanted these to be a bit more fancy you could add chopped cilantro or parsley and a squeeze of lime. You can try a nice cheese like goat cheese, feta or blue cheese. You can also try an herb cream cheese and top with chopped vegetables.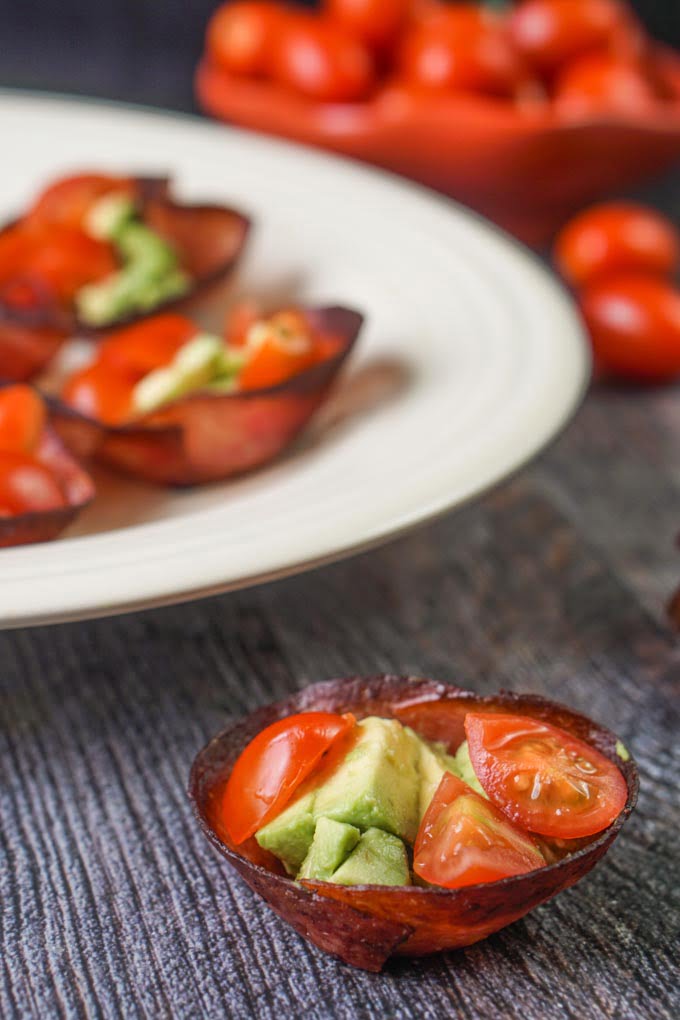 What Do These Salami Bites Taste Like?
I know it's a simple recipe but the salami has a salty, crunchy taste similar to bacon. The tomatoes are fresh and bright while the avocados add the creamy texture. I like to eat these for lunch sometimes. They filling and really tasty.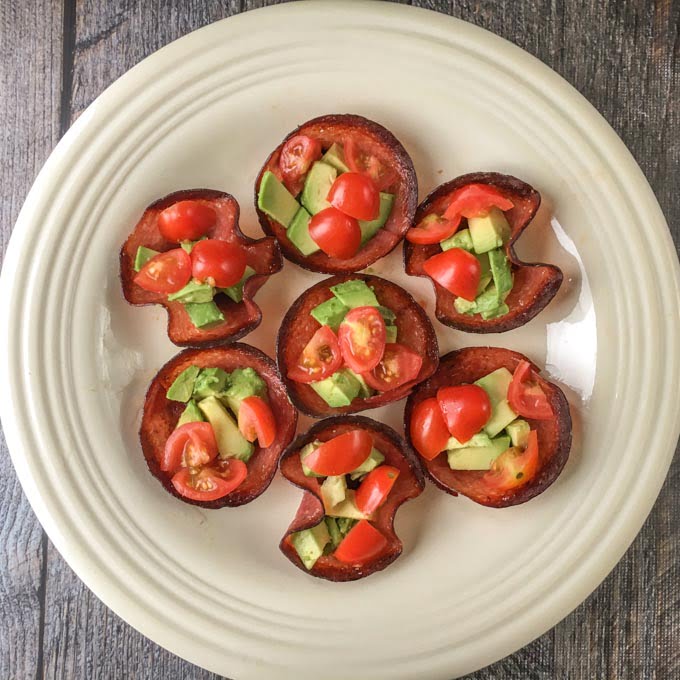 Can Be A Low Carb Appetizer Too
I think these cups would be great for a football party or less formal party. Everyone would love them. Best of all they only take about 15 minutes to make and 3 ingredients so you can beat that.
I bet you could come up with many different toppings for these salami cups. I am writing another post using pepperoni cups, roasted tomatoes and cheese to make Pizza Bites. What will you put in your salami cups? If you have any thoughts/suggestions, please drop me a line. I'd love to hear from you! The nutrition for 1 piece is:
65 cals / 5.5g fat / 2.1g carbs / 1.2g fiber / 2.4g protein = 0.9g net carbs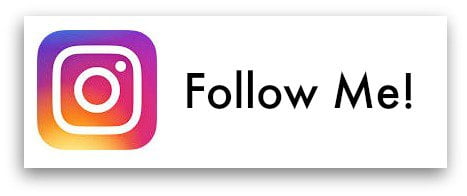 Tomato Avocado and Salami Bites (a low carb Paleo snack)
These tomato, avocado and salami bites are the perfect low carb orPaleo snack. Also would make a great low carb appetizer. They are so easy to make and each one has only 0.9g net carbs.A quick and easy low carb snack that you could also use as an appetizer.
Ingredients
12

slices

of salami

1

avocado chopped

½

cup

grape tomatoes, chopped

sliced in half
Instructions
Preheat oven to 375 degrees.

Press salami into a regular size muffin tin to form a cup.

Bake for 10-15 minutes, checking after 10 minutes to see if they are brown and crispy but not burnt.

Let salami cups cool a little and then fill with avocado and tomato.