If you are looking to add more seafood to your diet or need a few recipes for Fish Fridays, this week's keto meal plan is all about keto seafood recipes. All of these low carb dinners are very easy to make and there is a variety of seafood to choose from.
If you're looking for other ideas, check out all of my low carb seafood recipes.
My son loves this time of year and it's because of Friday fish dinners at our local churches, fire halls and delis. Fish sandwiches have become his favorite food over the years.
However these are not very low carb or keto friendly. First of all they batter and fry the fish then add a big doughy bun and that is a no no for me.
So I will let my family go get their fish sandwiches and I'll cook one of these delicious keto seafood recipes.
There is something for everyone from salmon, tilapia and cod recipes as well as shrimp and crab recipes. One of my most favorite is the keto seafood chowder and it's probably the one I'm going to make first for Lent.
Is seafood low in carbs?
Most seafood has zero carbs and is low in calories while high in protein. However some shell fish does have carbs so you have to pay attention.
Below is a chart with the net carbs in commonly eaten seafood.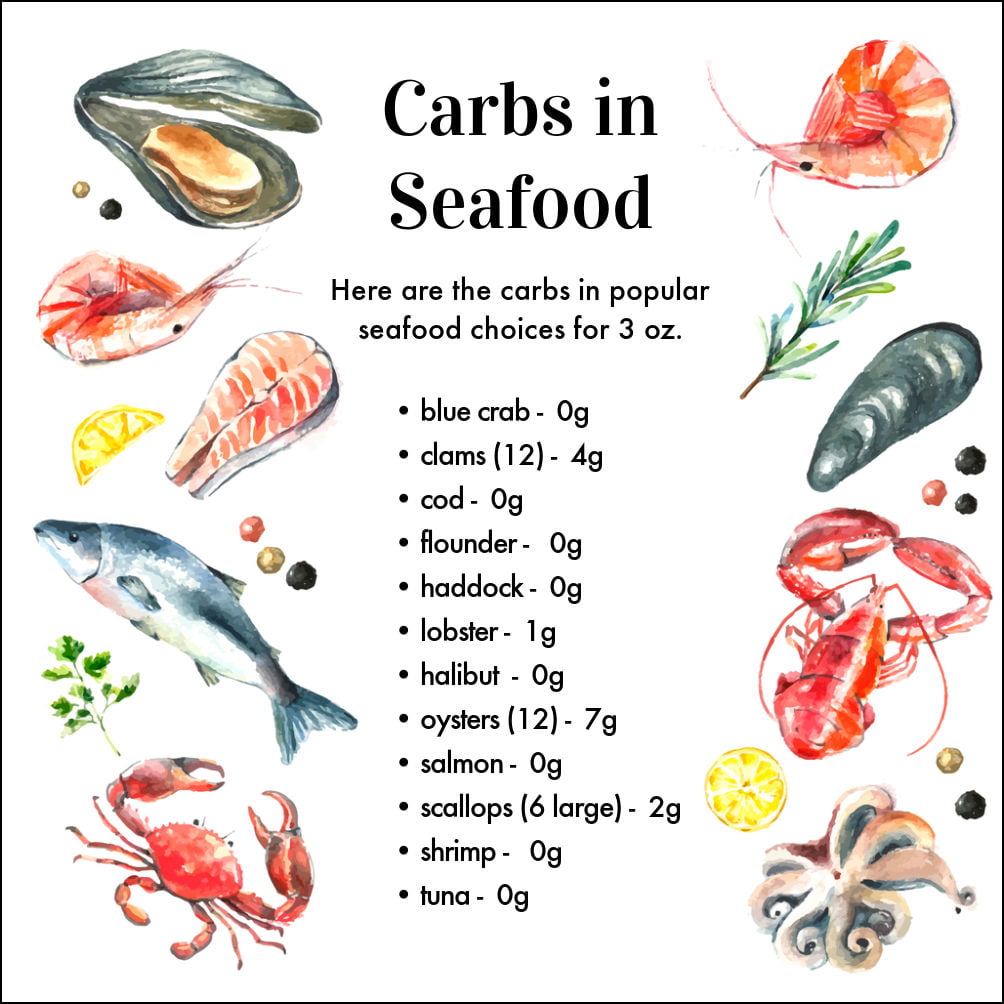 If you really want keto fried fish.
Try making it in the air fryer and use this keto fish sticks recipe. I have it list below but this recipe is VERY good. This will be the second recipe I make as I know my family loves it too.
Keto side dishes for these seafood recipes.
If you are looking for quick side dishes, try these keto cauliflower tots, baked cauliflower and cheese or roasted veggie noodles.
Now let's get on with our Keto Seafood Recipes.
Weekly Keto Meal Plan 10 - 19 Keto Seafood Dinners
All of these low carb seafoodrecipes are very easy to make and there is a variety of seafood to choose from with these 19 recipes.