If you are looking for a great keto appetizer or just want to add some extra flavor to grilled chicken or steak this summer, try one of these 38 keto dipping sauce recipes. There are dips and sauces with Asian, Greek, Italian and many more flavors to pick from.
You might also like these 71 keto picnic foods post!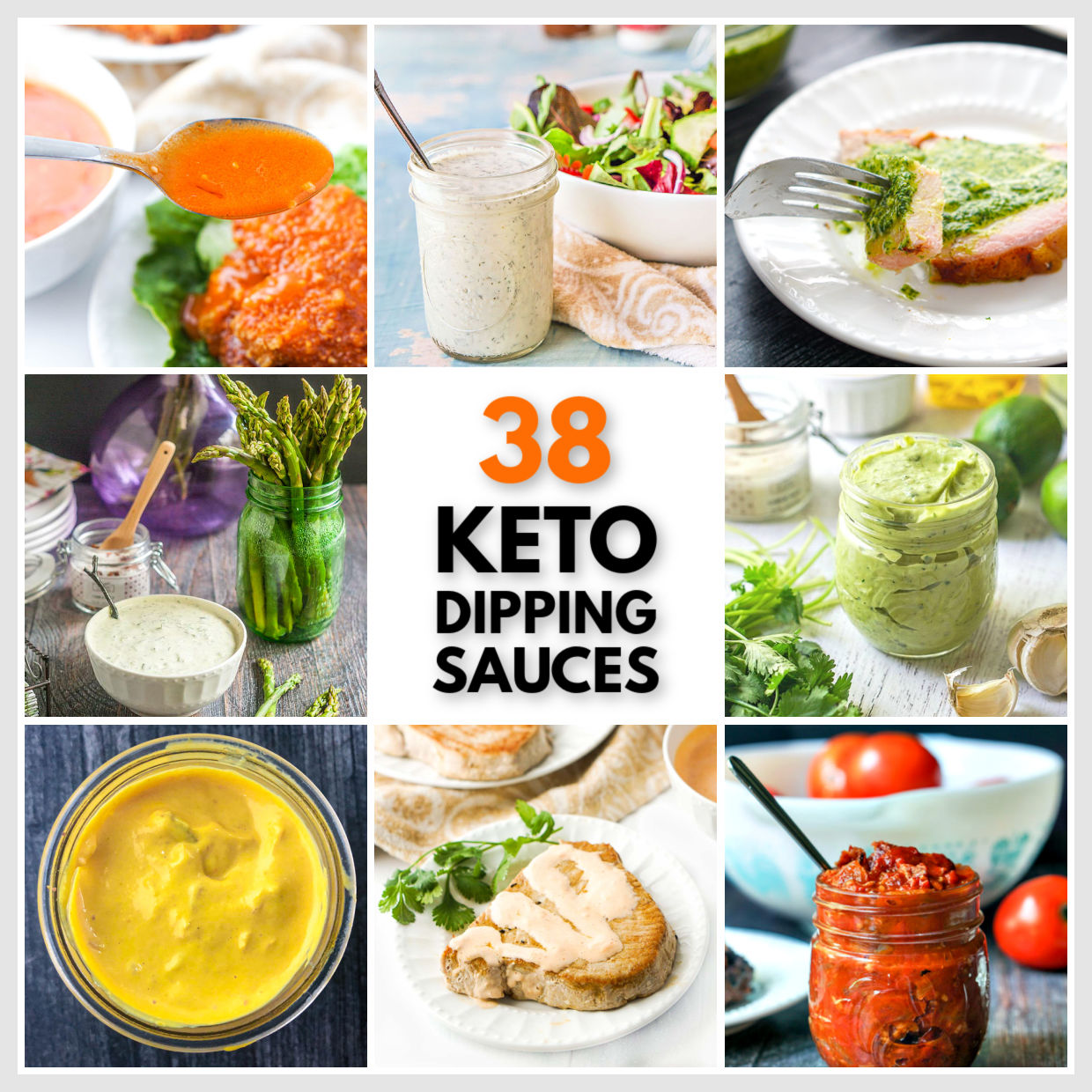 I love sauces and dips. I'm a big salad eater primarily because I love salad dressing. And I love when I can dip a piece of shrimp or chicken breast in a creamy, garlicky sauce. It always adds flavor and texture to dry or plain tasting meats and foods.
Today I've gathered 38 keto dipping sauces that are sure to come in handy this summer. Think of them when you have a cook out this summer or if you go to a picnic. Or try them the next time you make air fryer drumsticks, keto fish sticks or pork chops.
These low carb dips and delicious sauces add flavor but also a little fun to a meal. A keto friendly version of any kind of dip is often just as good because they often use fats like mayonnaise or sugars which can just be substituted with sweeteners.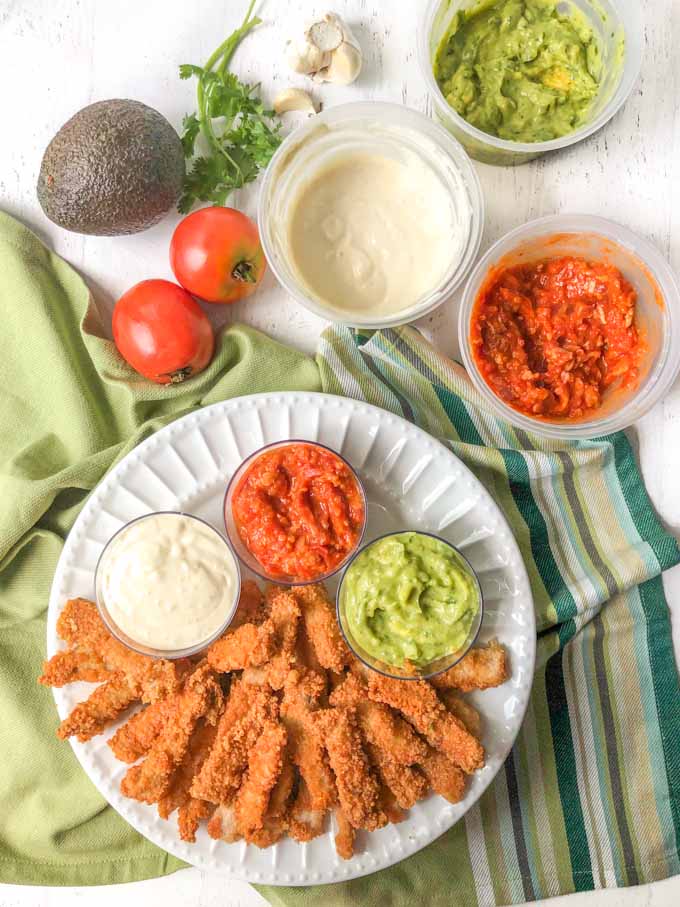 Different ways to use a dipping sauce.
Dipping sauces add flavor to all kinds of foods. Here are a few ways to use these recipes.
chicken nuggets – Just like fast food you can dip a chicken nugget in a wide variety of sauces other than regular ketchup or store bought sugar free keto ketchup. Same goes for chicken tenders or other fried chicken types of foods.
grilled burgers or steaks – While a plain steak is still pretty tasty, a dipping sauce can take it to the next level. And dipping sauces can be used as a topping on burgers as well.
fried food – Along with chicken nuggets you can dip any kind of fried food in a dipping sauce. Be it fried cauliflower, zucchini fries or things like chicken wings.
meatballs – This works great for parties. Make some meatballs and use different sauces for a fun appetizer.
raw veggies – Everyone uses ranch with fresh vegetables but why not try something different? Any mayonnaise based dip works great but try with avocados too.
crackers and chips – While most crackers and chips are not low carb, now you can find many keto crackers and chips in the grocery store. Dip them in one of these recipes.
shrimp cocktail – Forget the cocktail sauce and try some avocado sauce or maybe bacon tomato jam.
sandwiches and wraps – Like crackers you can find keto bread and wraps in many grocery stores so what better way than to add a little more flavor to your sandwich than with one of these sauces.
plain chicken or any kind of chop – Pork chops and baked chicken can tend to be dry so add a little kick with a dipping sauce.
eggs – Use sauces on fried eggs, omelets or even scrambled eggs.
Well know that you know how to use them, let's get to our 38 keto dipping sauces. I hope you find a few you really like! And I've asked some of my low carb blogger friends for their favorite recipes to share with you too.
38 Keto Dipping Sauce Recipes
These 38 keto dipping sauce recipes are a great way to add some flavor to any kind meat or vegetable. Many are great with food cooked on the grill and would be perfect for a summer parties.