If you are looking for an easy low carb side dish, try this slow cooker greens Alfredo. Just a few ingredients to make this rich and creamy Alfredo sauce with a healthy dose of power greens. Only 4g net carbs per serving.
You might also like this low carb slow cooker 3 ingredient cheesy spinach recipe!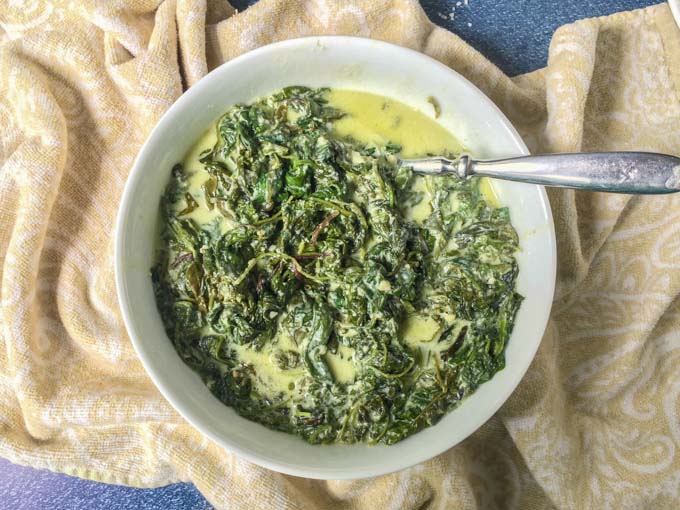 Every once in awhile I buy a big bag of power greens from Costco and then I don't really have a plan for how to use it. I use in smoothies sometimes or as a salad but then I got the idea to make these slow cooker greens Alfredo. I used the whole bag of greens and a creamy, rich Alfredo sauce and it was done in an hour! Even my son and husband enjoyed it as a low carb side dish.
…