Are you in a protein powder slump? Instead of a shake, try one of these 29 keto protein powder recipes and make an easy low carb snack. Your sweet tooth will thank you but you won't feel guilty for indulging.
Check out all of my keto sweet snack recipes!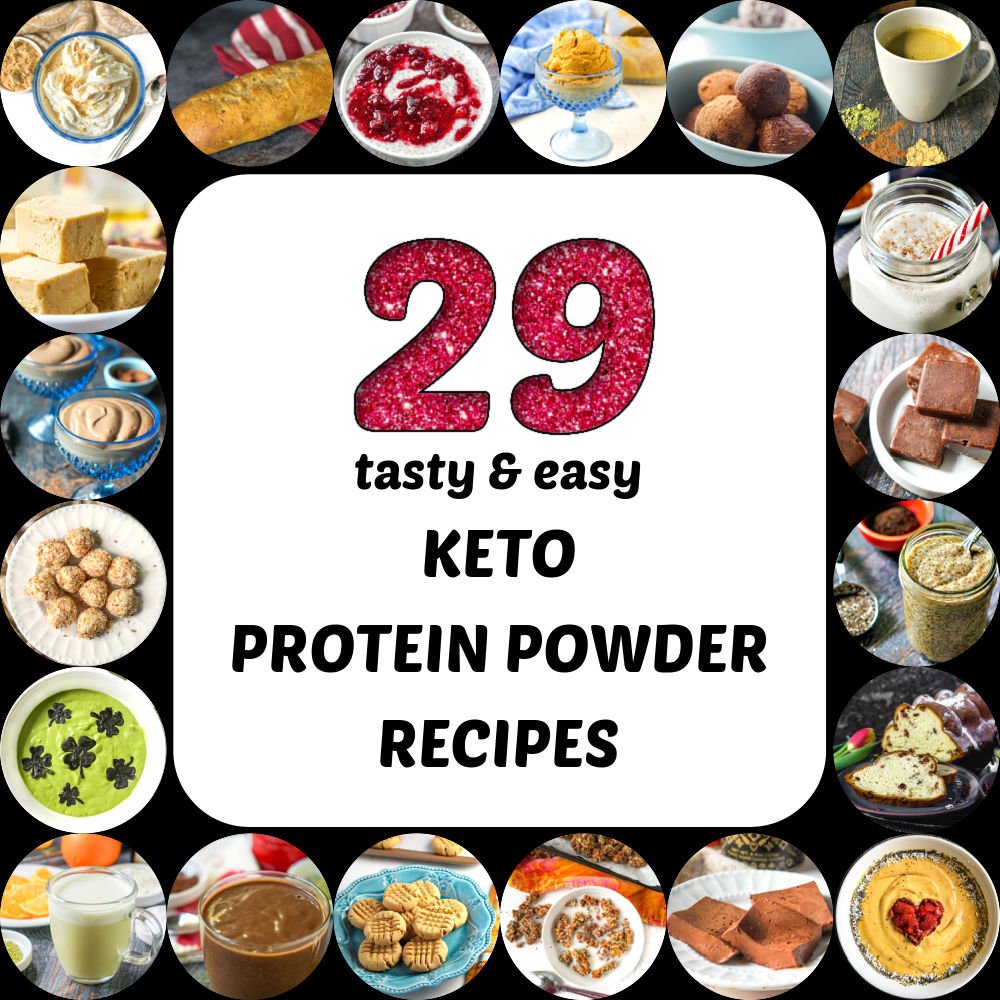 I try to eat low carb as much as I can but one of my big downfalls is my sweet tooth. However over the years I've found that it's not hard to make keto sweet snacks.
I've learned that protein powder adds flavor, nutrients as well as protein to many kinds of sweet dishes.
Today I'm showing you 29 keto protein powder recipes for easy low carb snacks to help you along the way with your low carb diet.
What can you make with protein powder?
You might be surprised that you can do a heck of alot more with your protein powder than make a shake.
Below I have delicious recipes such as chocolate peanut butter pudding, salted caramel fat bombs, hot drinks, banana fudge, pancakes, breakfast popsicles, pumpkin ice cream, granola and cookies.
My favorite keto protein powders.
There are so many different brands of protein powders to pick from but not all of them are low in carbs too. IsoPure Zero Carb Vanilla is my favorite protein powder for recipes but the others are pretty good. And Salted Caramel Perfect Keto collagen powder is super tasty.
Can you bake with protein powder?
I personally have had trouble baking with protein powder because it often can make baked goods too dry. So I mostly use protein powder in no bake treats. But it does work great in my baked granola.
You never want to use just protein powder as the main component in a batter however it can work with smaller quantities. Here is an excellent article about baking with protein powder.
Now let's get on with our low carb protein recipes. Most of these recipes below are mine and a few are from other low carb or keto bloggers. I think they will satisfy your sweet tooth as they do mine. Let's get started!
29 Easy Keto Snacks using Protein Powder
If you are looking for something new to make with all of the protein powder on your shelf, try one of these 29 keto protein powder snack ideas. There are so many different things you can make with it!
---