If you haven't tried zoodles yet, here are 26 delicious keto zucchini noodle recipes to try! All of these recipes are tasty and much lower in carbs than real pasta. Zoodles make for a healthy, gluten free alternative to traditional pasta. Check them out!
You might also like this low carb air fryer fried zucchini.
If pasta is your favorite food group and you are on a low carb diet, you need to try zoodles or zucchini noodles. And luckily today I have 26 keto zucchini noodle recipes for you to try out. Fresh zucchini has a pretty good texture as a substitute for regular pasta, but it doesn't have much taste.
Well with these 26 keto recipes you can find everything from buffalo chicken sauce to a zesty meat sauce to mix in with your zoodles. Best of all they are all low carb recipes to go with your low carb pasta and you will have stayed on your low carb diet!
Why zucchini is good for you.
I eat zucchini because it's a good gluten free substitute for pasta, however as a vegetable is very good for you because it's:
high in antioxidants and vitamin C
low in calories and carbs (roughly 32 cals and 4.4g net carbs in a medium zucchini)
hydrating and aids in digestion
high in potassium
a good source of B vitamins
Read more about the benefits of zucchini here on Dr. Axe.
How to make zucchini noodles.
I have quite a few ways I make my "zoodles". I have two veggie spiralizers and a couple of hand held peelers which create different textures and shapes of pasta. My favorite tools are:
These are the types of squash noodles I make the most.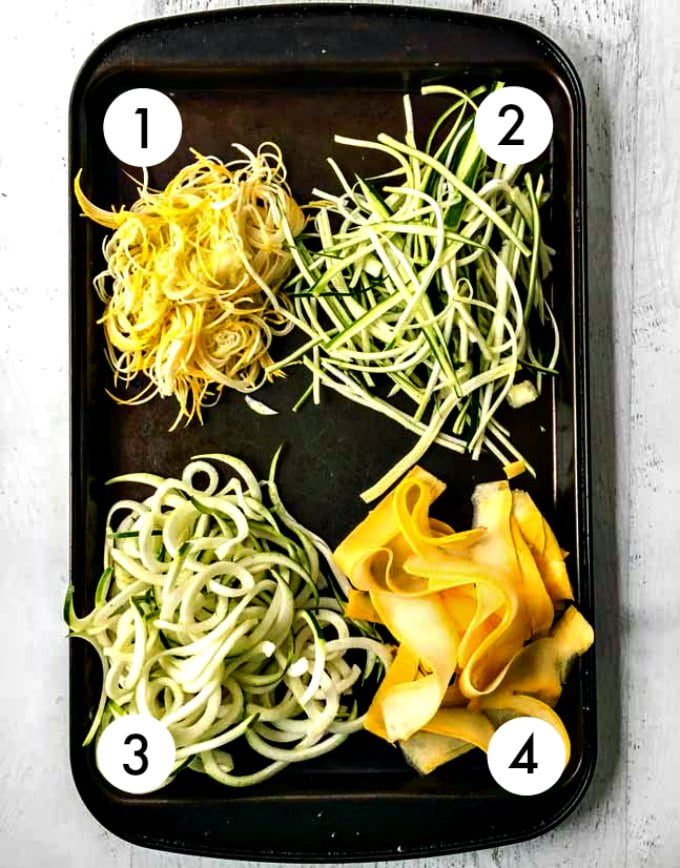 Fresh ingredients that add tons of flavor to keto pasta recipes.
Here are few ingredients to have on hand when making keto pasta.
heavy cream, cream cheese, parmesan cheese and garlic – These items will make a creamy cheese sauce and work for any kind of veggie noodle.
fresh basil, grape or cherry tomatoes and fresh garlic – Saute the tomatoes in a little olive oil and add fresh basil at the end.
Italian sausage and low carb pasta sauce – There is lots of flavor in Italian sausage and if you break it up and brown it with some low carb pasta sauce you have a very easy bolognese type sauce. You can also use ground beef and lots of spices.
heavy cream and low carb pasta sauce – If you like creamy vodka sauce, make a simple one with a little heavy cream added to your favorite low carb marinara.
red pepper sauce – This recipe is in the list below but you essentially cook chopped red pepper in a little broth then puree it and add a bit of cream and seasoning.
pesto – Again there is a creamy pesto sauce below but you can make pesto in a number of ways. You can use fresh basil, garlic, parmesan and pine nuts. Or spinach, walnuts, garlic and parmesan. You can even use sun dried tomatoes.
Now let's get on to our 26 delicious zucchini noodle recipes! Below are just a few of the ways I use zucchini or squash noodles in my dishes. I hope you like them as much as my family does.
26 Keto Recipes using Zucchini Noodles
Zucchini noodles make for the perfect low carb alternative to real pasta. Here are 26 deliciously easy keto recipes to make with them.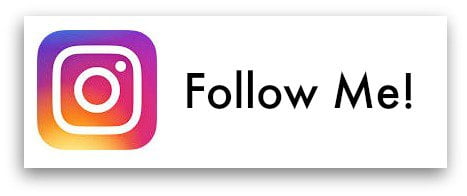 Well I hope you enjoyed this selection of zucchini noodle recipes. They really are delicious, healthy and alot of fun to eat. I hope you give one or two a try!