This is week 2 for my simple low carb meal plan and I have a variety of easy keto recipes that will help you stay on track for your low carb diet. There are also a few tips and meal planning tricks to make this low carb menu as easy as possible.
You might also like these 40 keto chicken dinners post!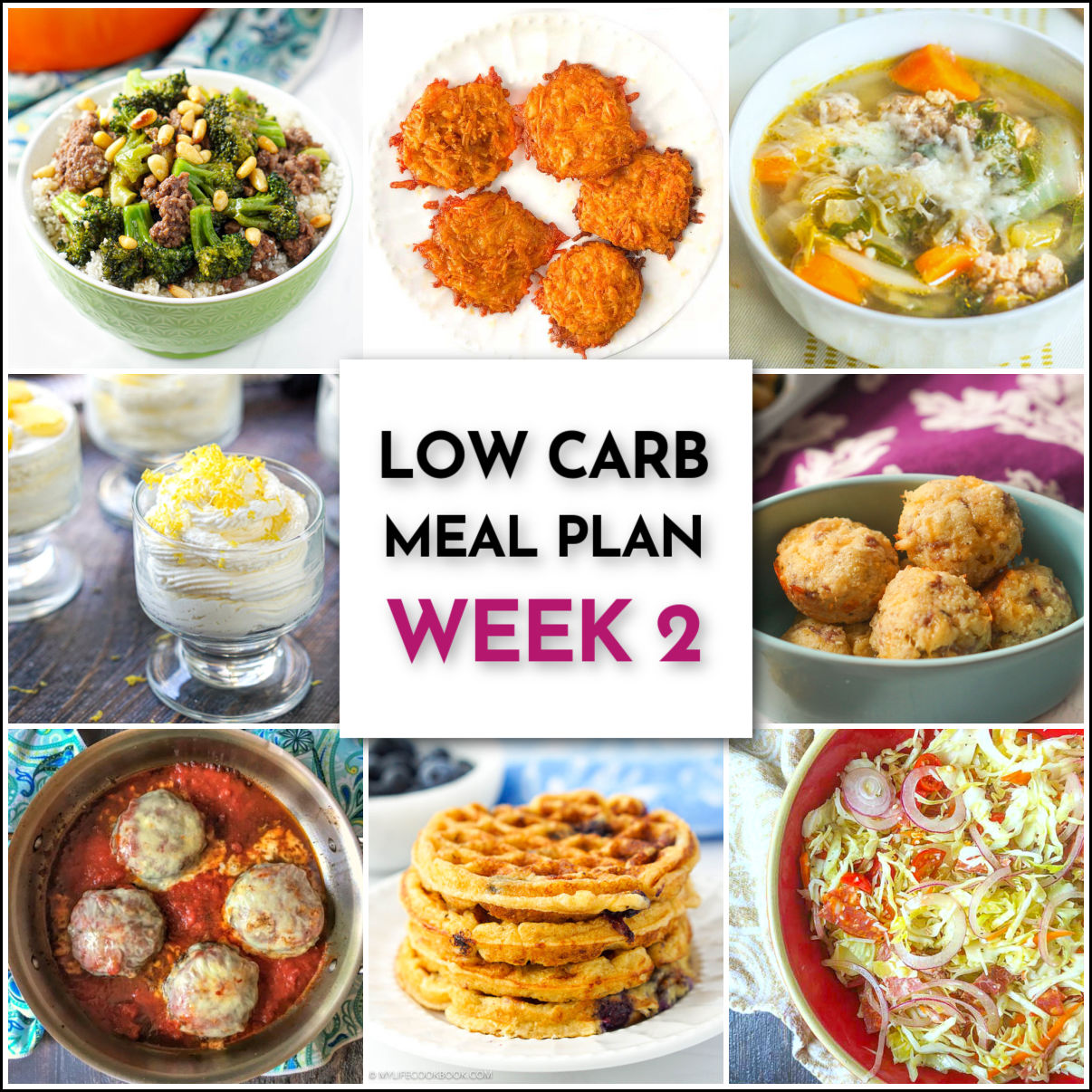 Last week I shared the first week of low carb meals and this is week number two. I have 4 weeks worth of keto recipes and I will share one meal plan a week so you have 2 more after this!
This week's low carb meal plan has a variety of recipes from sausage and cheese muffins to a 2 ingredients lemon mousse. All of these recipes are very simple to make and below I share a few tips for how to make them all. I hope you enjoy them!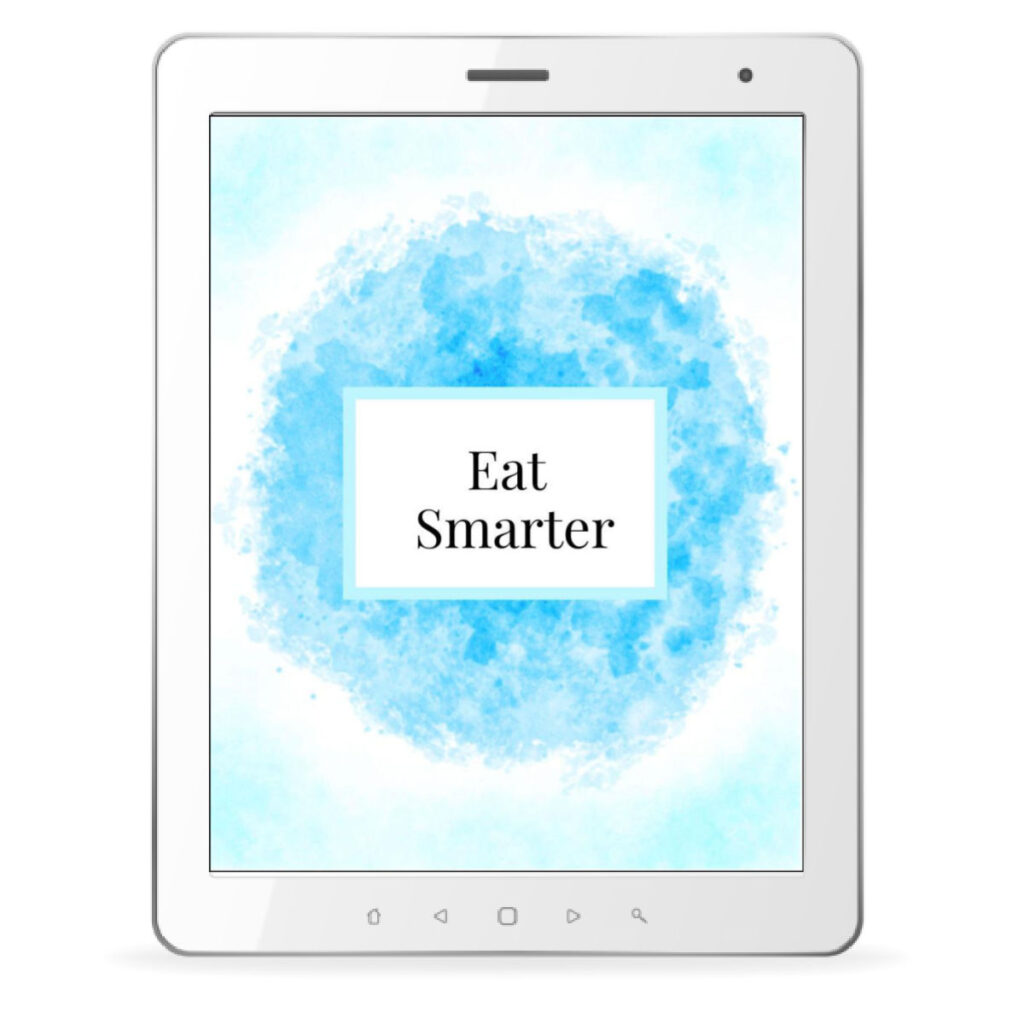 Last year I gave away a FREE Eat Smarter Planner to all my readers and I thought it could help you with your weight loss journey. You can check it out in this post if you are interested.
How to use this free and simple low carb meal plan.
Below you will see how I used the following recipes in this week's meal plan. I also have suggestions of how to store (freeze) leftovers for other meals.
So the recipes we used this week are:
Sausage & Cheese Muffins – makes 20 muffins (eat 15 this week and freeze 5 for another breakfast or snack)
Blueberry Chaffles – makes 4 (eat 2 this week and freeze 2 for another breakfast or snack)
Vegetable & Sausage Soup – makes 8 servings (eat 2 servings and freeze the rest for another meal)
Zucchini Beef Casserole – makes 5 servings (eat 2 servings this week and freeze the rest)
Ground Beef & Broccoli – makes 4 servings (eat 2 servings this week and freeze the rest)
Cheese Stuffed Pizza Burgers– makes 4 (you will eat all of these this week)
Antipasto Cabbage Salad – makes 8 servings (only make ½ batch of this as you cannot freeze it)
Lemon Cheesecake Mousse – makes 4 servings (eat 2 this week and save the rest for the weekend as you can't freeze it)
Buffalo Chicken Cheese Chips – makes 22 chips (eat 15 this week and save the rest for the weekend or freeze them)
Monday
Tuesday
Wednesday
Thursday
Friday
Food for thought.
To be successful on any diet you have to see it less as a diet and more as a way of life. Eating low carb is really not hard when you get used to it. Here are few pointers to help you as you go about changing your way of eating.
Why am I doing this? Knowing your why is very helpful. When you are at a crossroads or just get sick of trying so hard remember you why. Do you want to be in better health? Have more energy? Look great for an upcoming event? It doesn't matter what the "why" is as long as it matters to you.
Pay attention to how you feel with this way of eating. Do you have more energy? How does your digestion feel? Is it effecting your sleep? You might find that you feel so much better with less carbs in your diet and have more energy. Or maybe you skin is clearer you have less bloating. Give it a chance to start noticing the little things.
Be patient with yourself. If you fall off the wagon, just get right back on. Don't say "I've ruined today so I might as well binge and start over tomorrow." That will never help you be successful. If you fall off the wagon figure out why and plan a strategy for the next time you come upon that obstacle.
Try new things. Be it new healthy foods, or exercise or even a new hobby. These are things in life that will help you grow as a person. Take a chance and you might be surprised how it will change your life.
Well that is it for this week. If you liked this week's menu please share with a friend who would also like it! Good luck!