If you enjoy popsicles and other cold sweet snacks in the summer, here are some tasty low carb ice pops for you to try. There is a wide variety of flavors to choose from and they will satisfy your sweet tooth without the carbs!
You might also like this collection of low carb summer desserts post.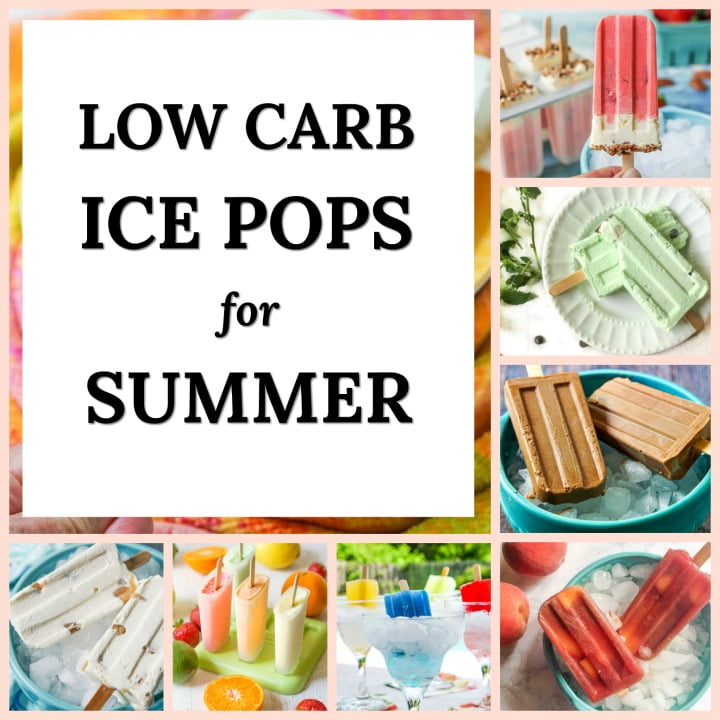 My family loves a good popsicle and over the last few years I've accumulated quite a few low carb ice pop recipes that I wanted to share with you today.
I have everything from jello pops to chocolate protein pudding pops. Most of these recipes are quite simple and they are all low carb. Except for one doggie pop that I made for me pup. That's a bonus recipe.:)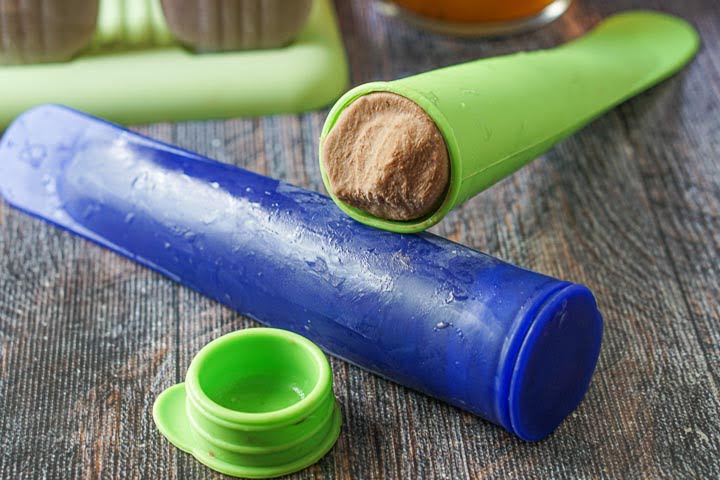 Different Popsicle Molds To Try
I have A LOT of popsicle molds and whichever one I use depends on my mood. So these are my favorite popsicle molds and why:

Ingredients For Low Carb Ice Pops
There is a variety of low carb ingredients you can use when making your popsicles. Think of all the low carb drinks you consume and how easy they would be to make into an ice pop!
tea and coffee
low carb soda
sugar free jello or pudding
almond milk and heavy cream
sweeteners like Swerve, Torani
sugar free drink mixes
low carb protein powders
berries, coconut, nuts
coconut milk and cream
citrus zest
baking extracts like vanilla, peppermint, lemon, etc
Now let's look at those low carb popsicle recipes I have for you today. I've even add a doggie pop for those that want to keep their pups cool this summer. I hope you enjoy them!
Well that's all I have for you to today. I find that popsicles are a great keto snack because they take a rather long time to eat and with my suggestions above you can make a wide variety of flavors. Enjoy!
And If You Like This Roundup
Please Pin It!