Greek Grilled Chicken Kebabs & Veggies is a quick and easy dinner just marinade your chicken and veggies over night and grill them the next day for a delicious healthy meal. Only 4.8g net carbs per serving!
You might also like these grilled orange ginger pork kebabs recipe.
These Greek chicken kebabs are a summer staple in our house. There are many times when I know we will be busy running around all day and I won't have much time to cook dinner. I'm sure you can relate.
I try to plan for those days by using the grill. Not only do you not have to turn on a hot oven in the summertime but you can probably get your husband or someone else to do the cooking for you. Bonus! All you have to do is marinade the meat and veggies over night, skewer them the next day and you have a meal in minutes.
Greek Chicken Kebabs Marinade
The marinade for this dish is very simple. It's olive oil, lemon juice, lots of garlic, salt, pepper and oregano. One note about the lemon juice. If you are watching your carbs, use ReaLemon lemon juice you get from bottle as it has little to no carbs. If you don't care about carbs use fresh lemon juice if you want. Whisk all the ingredient together in a bowl. (Makes a good salad dressing too.)
Low Carb Chicken Kebab Recipe
So the night before you plan on eating this or even the morning of, whip up your marinade and cut your veggies and chicken. Get two big ziplock bags and put your bite sized pieces of chicken in one bag and the chopped veggies in another.
I used onions, peppers, mushrooms, grape tomatoes, broccoli and zucchini. I put half the marinade in each bag, seal and mix them well. If you have more chicken then veggies or vice versa, divide the marinade accordingly. Place the bags in the refrigerator until you are ready to grill.
When you are ready, take the chicken and veggies out of the marinade and place them on skewers and grill. I like to keep the chicken separate from the veggies but it really doesn't matter how you do it.
If you need a starch, just add some rice (or low carb cauliflower rice) and you are good to go. And if you have any leftovers, they make a great salad topping. Enjoy!
The nutritional information for 1 serving of chicken and vegetables is:
645 cals / 35.4g fat / 6.8g carbs / 2g fiber / 72g protein = 4.8g net carbs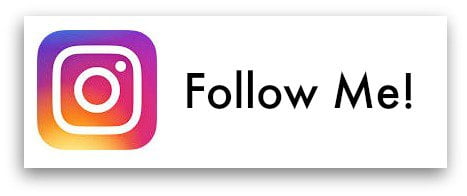 Grilled Greek Chicken & Vegetables
This is a quick and easy dish that you can make the night before and just quickly grill the next day. Goes well over rice or just eat is. Leftovers taste great in a salad.
Ingredients
3

chicken breasts

cut into bite size pieces

¼

cup

lemon juice

½

cup

olive oil

¼

teaspoon

salt

¼

teaspoon

pepper

½

teaspoon

oregano

1

teaspoon

crushed garlic

3

cups

of chopped vegetables (SEE NOTES)

I used peppers, onions, mushrooms, grape tomatoes and zucchini
Instructions
In a bowl, whisk the lemon juice, olive oil, spices and garlic.

Add your cut up pieces of chicken into a large ziplock bag.

Add your chopped up vegetables in another large ziplock bag.

Divide your marinade between the two bags. If you need more in one bag than the other, do so accordingly to make sure all the chicken and veggies are coated.

Refrigerate overnight. You can also do this in the morning and refrigerate all day. Regardless marinade for at least 4 hours.

When ready to grill, discard excess marinade and skewer your chicken and vegetables.

Grill until the chicken is done. Enjoy!

VEGETABLES I USED: 1 cup zucchini, ½ cup peppers, ½ cup mushrooms, ½ cup onions, ½ grape tomatoes