These bbq smoked short ribs are the best ribs I have ever had and they're low carb! Each meaty rib has only 1.8g net carbs! This post is sponsored by the Certified Angus Beef ® brand in conjunction with a social media campaign through Sunday Supper LLC. All opinions are my own. #Steakholder #BestAngusBeef
You might also like these low carb bbq rib burgers.
I have wanted to try short ribs for a long time now. I see them braised on cooking shows and they look sooo good. Well the other day I was in Giant Eagle and talking to the butcher. He told me that one of his friends buys a bunch of short ribs and smokes them. So I bought some and since it was a beautiful spring day I got my husband to smoke them. OMG they were out of this world! I can't wait to make these bbq smoked short ribs again.
What kind of meat is short ribs?
If you are like me, you might not know what is a beef short rib. It's taken from the brisket, chuck or rib areas. They usually require long periods of cooking like braising to make the meat tender. They are also good barbecued. Click here to learn more about short ribs.
Below you can see what the beef short ribs look like. I bought two packages of Certified Angus Beef ® brand because they looked so nice! You can learn more about this cut of meat and find some recipes for short ribs on their website. They even have how-to videos.
Low Carb BBQ Rub for short ribs
I make my own bbq rub and use it for a lot of my recipes like my bbq salmon or chicken. Make a big batch for easy summer barbecues. Here is my low carb bbq rub recipe:
1 part paprika

1 part cumin

2 parts salt

2 parts chili powder

3 parts onion powder

3 parts garlic powder

1/2 part black pepper

3 parts brown sugar sweetener (Swerve or Lakanto Golden)
Time and temperature in the smoker
This was our first run with these ribs and plan on doing it often! We set the temperature to 270° F and cooked them for 3 hours until they are at 200 – 205 ° F internally. Ours were pretty dark because my hubby knows I like them like this. However if you want them less charred, cook them at 230°F for 2-3 hours.
Below you can see what they look like in the smoker.
Making Bbq short ribs in the oven
If you want to try this in the oven, rub the short ribs with the bbq seasoning and place in a baking dish. Cover with aluminum foil and bake for 3 hours in a 300 °F oven. Take off the foil for the last 1/2 hour.
A low carb bbq sauce
I've made a low carb bbq sauce for lots of my recipes. I didn't think these bbq short ribs needed it but if you are interested you can make some. It will keep for quite a while in the refrigerator.
2 teaspoons paprika
2 teaspoons chili powder
3 tablespoons butter
1 garlic clove, crushed
5 tablespoons tomato paste
2 tablespoons Swerve sweetener
1 tablespoon Worcestershire sauce
3/4 cup water
1 teaspoon onion powder
1 teaspoon dried mustard
Well I hope you like these as much as I do. I LOVED them and can't wait to make them again. My son even stayed home from going to his friend's house because they looked so good. The nutrition for 1 short rib is:
323 cals / 28.1g fat / 2.2g carbs / 0.4g fiber / 14.4g protein = 1.8g net carbs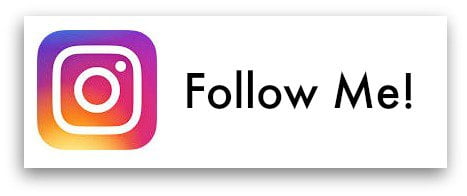 Low Carb BBQ Smoked Short Ribs
These bbq smoked short ribs are the best tasting ribs I have ever had and they are low carb! Each meaty rib has only 1.8g net carbs!
Total Time
3
hours
5
minutes
Ingredients
3-4

lbs

short ribs (about 6 nice ribs)

1

teaspoon

paprika

1

tablespoons

Swerve brown sweetener or Lakanto Golden sweetener

2

teaspoons

chili powder

1

tablespoons

onion powder

1

tablespoons

garlic powder

2

teaspoons

salt

1

teaspoon

cumin

1/2

teaspoon

pepper
Instructions
Mix all the seasonings and then rub the mixture all over the ribs.

Heat the smoker up to 270°F and cook the ribs for about 3-4 hours until the internal temperature is 200 - 205°F. If you want them less browned use a 230°F smoker for 2-3 hours.
By the way I recently joined this Certified Angus Beef® Kitchen Facebook group and have been learning great beef tips. It really helped me to make my first prime rib! For more information about Certified Angus Beef ® brand follow them on their Social Media Platforms: Facebook | Pinterest | Instagram | YouTube | Twitter