Winter is the perfect time to use your Instant Pot so today we are featuring keto Instant Pot recipes in our weekly meal plan. I've also included some of my favorite accessories and my go to pressure cooking resource.
Click here for all of my Instant Pot recipes!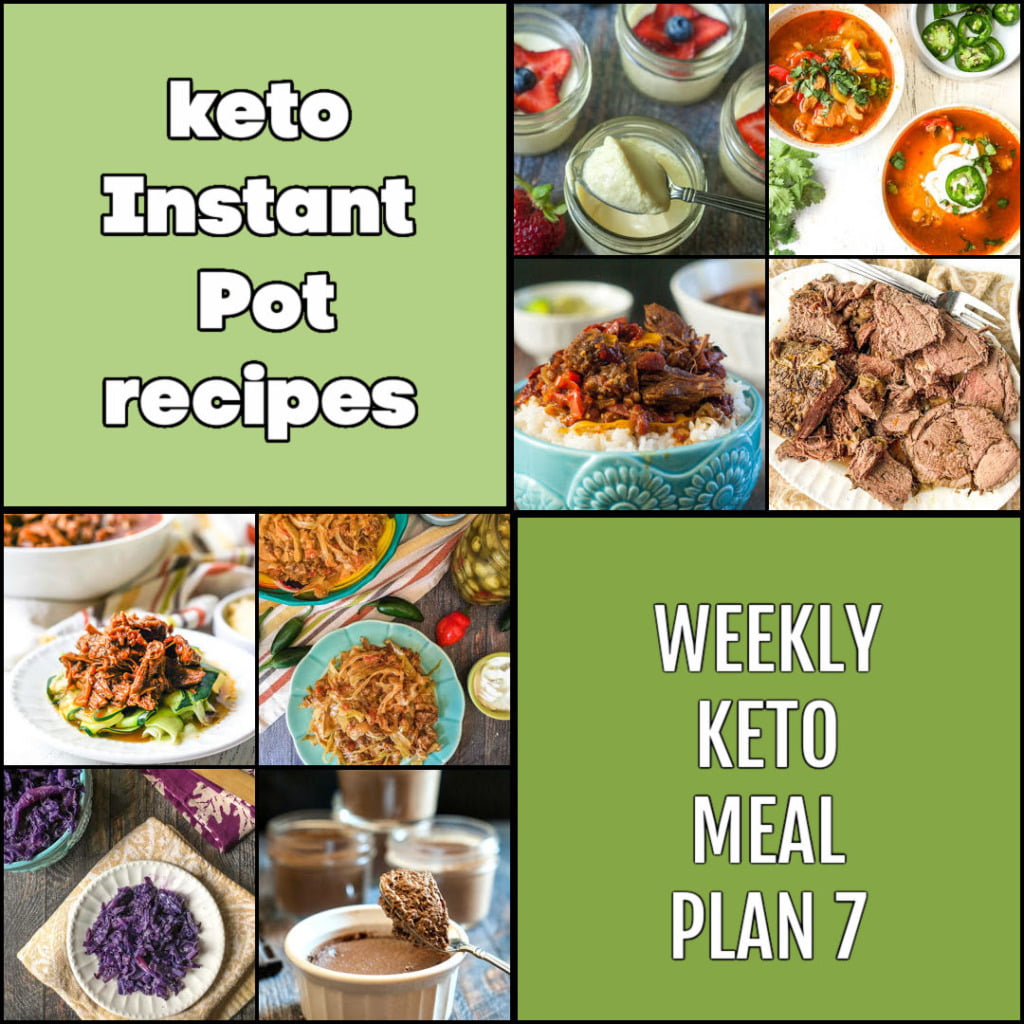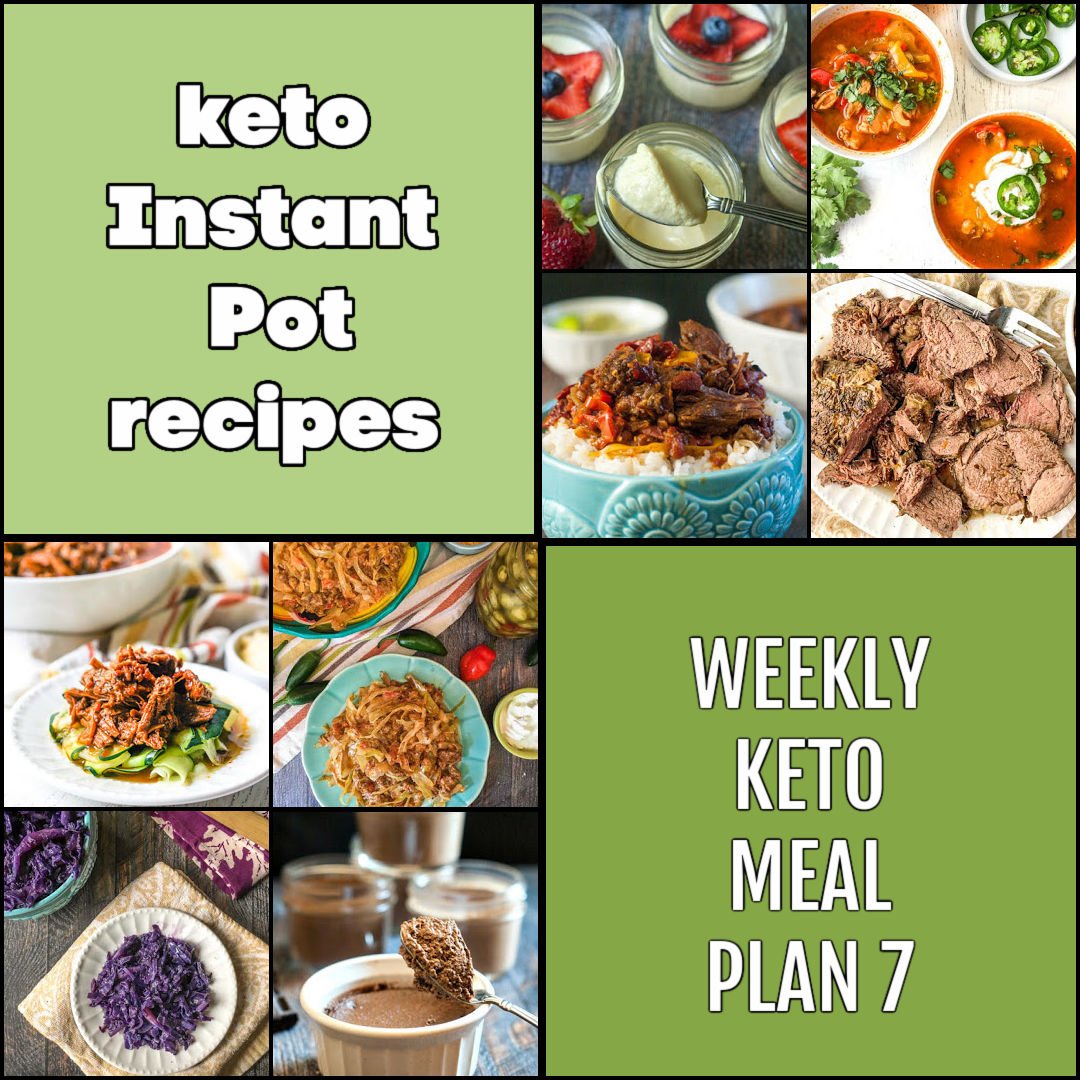 I've been using pressure cookers since I first learned to cook. However I grew up with my mom's stovetop pressure cooker which scared the crap out of me. I was always afraid of it blowing up for some reason.
Then the Instant Pot came along and I was truly hooked. For me it was perfect for recipes I would normally do in the slow cooker but maybe forgot to start it first thing in the morning.
That is you can get that slow cooked taste in just a few hours with the Instant Pot.
But the Instant Pot can do so much more! It's a slow cooker, steamer, rice cooker and yogurt maker too. I even use the inner pot with my sous vide cooker.
---
My Favorite Instant Pot Accessories
I have an Instant Pot Duo 6 Qt pressure cooker. I've had it few years now and think it's great! There are a few accessories that go with it that I wanted to let you know about.
This is a great lid for the Instant Pot. It's made for the 6 quart model but it comes in other sizes. It can be used instead of the pressure lid when slow cooking, sauteing / browning or using the keep warm function.
This is a silicone lid that you can put on your Instant Pot when you have leftovers. It creates an airtight, spill proof and watertight seal on the inner pot. It's bpa free and dishwasher safe.
This 7.5 springform pan is a must for making cheesecake in the Instant Pot and I use it in my air fryer too! I've also made a keto lasagna and a burrito lasagna in it.
My Fav Instant Pot Resource: I use these cooking time tables all the time. Make sure to bookmark it so you have it on hand.
Now let's look at this week's meal plan. I've listed 2 desserts, 2 soups, 1 side dish and 6 main dishes for you to try. Hope you enjoy them!
Weekly Keto Meal Plans 7 - Keto Instant Pot Recipes
This weekly meal plan is all about keto Instant Pot recipes. You can make everything from shredded beef to creamy mousse in this pressure cooker and keep you on your low carb diet.