This easy Italian meatball & tortellini soup recipe is a hearty soup with Italian flavors that takes less than 25 minutes to make. There is no chopping or dicing – and is satisfying as a meal. It's an easy meatball soup recipe the whole family will love!
You might also like this recipe for the best Italian wedding soup!
My husband has been away for work so I've been taking a cooking vacation. Tonight it was soup and sandwiches so I wanted to throw a soup together that Max and I would both like.
I remembered an Italian Vegetable Soup that I made awhile back and how the broth was so good; like a big bowl of marinara. I didn't have much time so I just took what I had in the house and made this easy Italian meatball & tortellini soup and boy was it delicious. It was the perfect meal in a bowl type of soup.
Meatball & Tortellini Soup Ingredients
The basics of this soup can all be bought at your local Aldi. I often have all of these items on hand for quick meals. I use the mixed vegetable in soups like my creamy turkey or taco soup.
The meatballs are always in my freezer for dishes like this or my meatball sub spaghetti squash. And the dried tortellini are perfect for when I don't feel like cooking dinner. I just make them and some brown butter and they are happy campers!
So the basic ingredients are frozen vegetables and meatballs, dried tortellini, crushed tomatoes, beef broth, garlic and spices.
Italian tortellini soup recipe
This is basically a dump soup. No need for chopping or dicing, just dumping everything in a big soup pot and cooking your ingredients.
Pour beef stock or broth and water into a large soup pot.
Add the frozen vegetables, meatballs, crushed tomatoes, garlic and spices and bring to a boil.
Pour in the dried tortellini and when it's done, so is your soup!
Garnish with grated cheese if you wish.
Italian Soup Recipe Notes
One thing I would like to note: The dried tortellini will suck up lots of broth. You might want to add extra broth at the beginning or when it's finished if you like your soup more brothy (not a word I know).
I personally like chunkier soups with more "stuff" than broth. However if you are otherwise inclined, just add more broth or less tortellini or cook the tortellini separately and add at the end.
Soup Recipe Substitutions
frozen vegetables: I used a frozen mixed vegetable blend but you can use any vegetables you like. Actually if you don't want any vegetables that's fine too. I just wanted some added nutrition since this was for my son.
meatballs: I used premade Italian meaballs however you could also use Italian sausage. Just buy a few links and cut them up pieces and cook in the broth.
tortelli: I bought a bag of the dry tortellini you can find on the shelf of a grocery store. You could use fresh but you won't need to cook those very long. You can also substitute egg noodles or any kind of pasta you like.
other additions: I recently made this fresh baby spinach. Add a bunch at the end and it will wilt from the heat. It adds color, bulk and good nutrition! I also sometimes add shredded mozzarella at the end and it gets gooey gooey. Sour cream will also add a creaminess to this soup. Play around!
I hope you like this hearty bowl of tortellini soup as much as we did. It's good for those busy days leading up the holidays or during the cold weather. I like it because I always have these items on hand and it's really easy. Enjoy!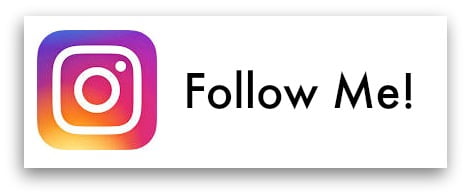 PS I have over 30 deliciously easy soup recipes so check them out!
Easy Italian Meatballs & Tortellini Soup
This is a hearty tortellini soup with meatballs and Italian flavors. Only takes minutes to make and is satisfying as a meal.
Ingredients
1

teaspoon

crushed garlic

1

28 oz

can crushed tomatoes

2

cups

frozen Italian meatballs

thawed

1

cup

frozen mixed veggies

1

quart

beef broth or stock

2

cups

water

1/4

teaspoon

oregano

1/4

teaspoon

basil

1/2

teaspoon

salt

1/4

teaspoon

thyme

1/4

teaspoon

pepper

8

oz

dry tortellini

grated Parmesan cheese for garnish (optional)
Instructions
In a large soup pot add the broth, water, veggies and spices.

Pour the can of crushed tomatoes intothe soup pot along with the meatballs.

Bring to a boil and add your tortellini.

Cook for the recommended amount of time on the tortellini package.

After the tortellini is cooked, add more broth or water if you wish. Otherwise serve with grated cheese.