If you are looking for easy low carb breakfast ideas for when you are on the go, I have 12 for you! Each of these keto breakfast ideas you can prepare ahead of time and store in the refrigerator or freezer. I even have a few keto breakfast ideas besides eggs.
You might also like all this low carb breakfast recipes page.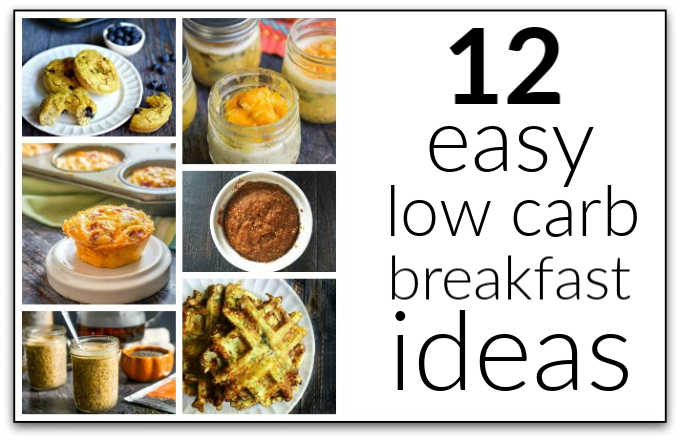 I am a freezer person. I like to have low carb meals in my freezer for when I'm in a hurry and don't have the time or inclination to cook. This strategy is especially helpful for breakfast.
We are always in such a hurry so it's easy to grab a muffin or waffle out of the freezer and microwave it for a minute. And then you have an easy low carb breakfast on the go!
Below I have gathered 12 easy low carb breakfast ideas to help you with meal planning or just to keep you on track with your low carb diet.
12 Easy Low Carb Breakfasts Ideas to Grab and GO
Make a big batch and store them in the refrigerator. Just heat up for about 15 seconds in the microwave and you have a healthy low carb breakfast! Each muffin has 115 cals and 1.3g net carbs.
These low carb breakfast sausage egg cups make a delicious easy grab and go breakfast or snack. Make ahead and store in the freezer for an easy low carb breakfast. One 1.3g net carbs.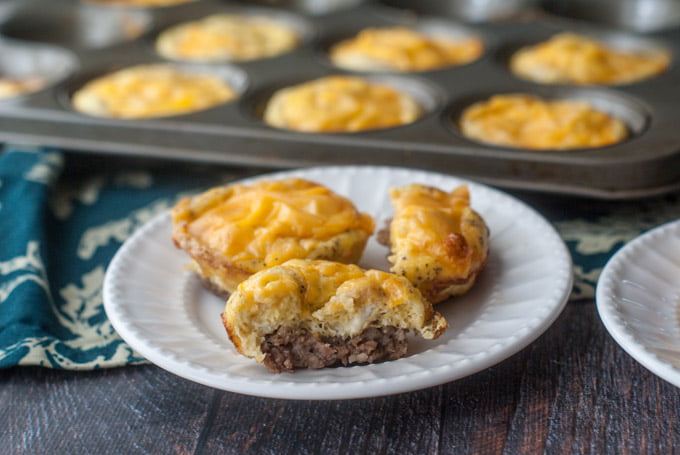 Make a batch of this low carb western omelet in a jar and you will have breakfast for 4 days. Just grab and cook for a minute or two in the microwave. Each jar has just 4.3g net carbs and tastes delicious!
These low carb breakfast ham tacos are an easy to make grab and go breakfast. Make a batch and freeze for later. Only 0.7g per serving.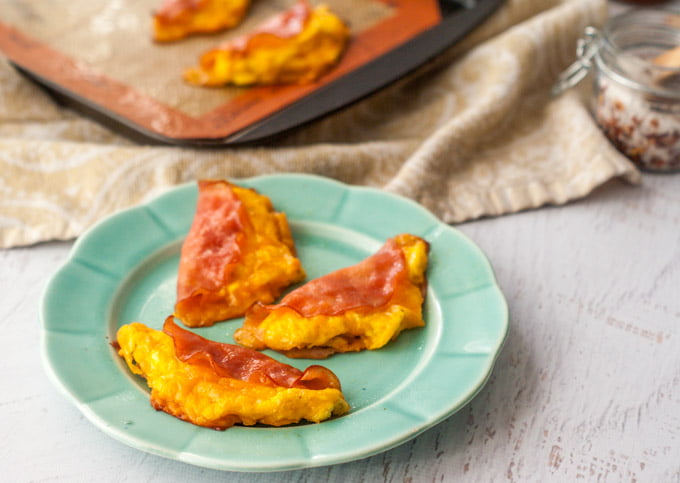 This herb turkey egg wrap is a delicious low carb breakfast. Making the wrap out of eggs and herbs and then filling with turkey and cheese. Only takes minutes and 0.8g net carbs!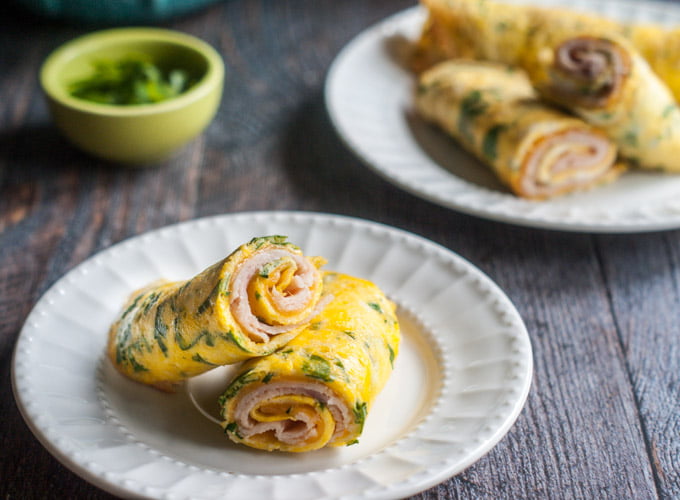 Low Carb Breakfast ideas besides eggs
Eggs are a go to low carb breakfast for most people but there are plenty of people that don't like them (my husband). Or maybe you are just sick of eggs for breakfast. Below are a few of my favorite low carb breakfast ideas besides eggs. Some of the breakfast recipes are sweet and some are savory. Let's check them out.
Not only are these delicious, take only a minute, but they all are high fiber and high protein. Each muffin has only 4.6g net carbs.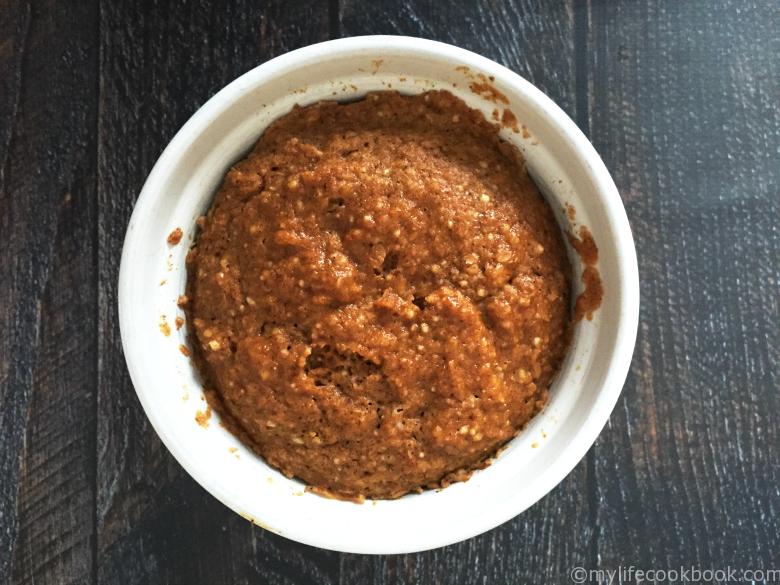 If you are looking for a grab and go, savory low carb breakfast look no further. These low carb bacon cheddar scones take only 20 minutes to make and are gluten free. Each scone only has 3g net carbs!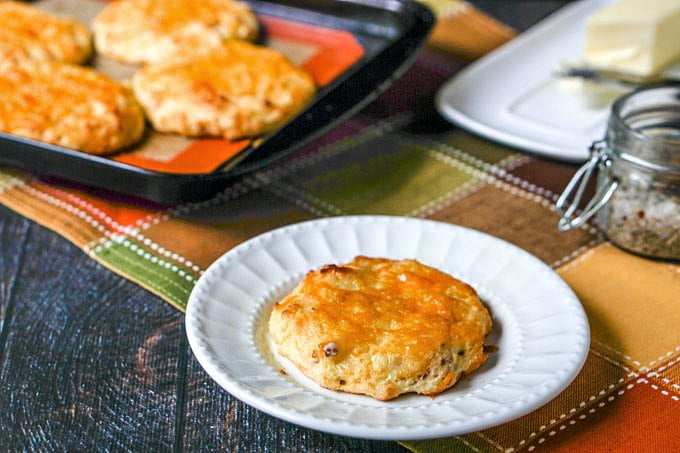 This pumpkin chai chia breakfast pudding has all that you need for a healthy breakfast. It's low carb, high fiber and has a little caffeine kick from the chai tea! And it's only 3.7g net carbs per serving!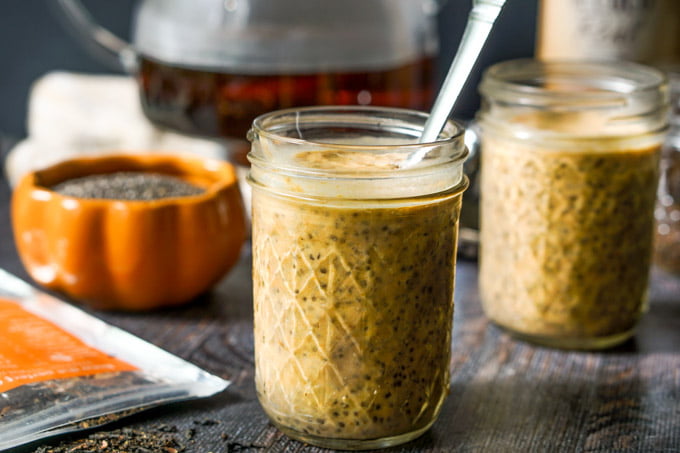 These savory breakfast cookies are like an omelet and biscuit rolled into one. Full of tasty savory ingredients for a low carb breakfast on the go. Each cookie has only 2.9g net carbs.
These savory zucchini waffles are gluten free and low carb. They make a great low carb breakfast or snack and you can even freeze them for later. Only 5 ingredients and 3.1g net carbs per waffle.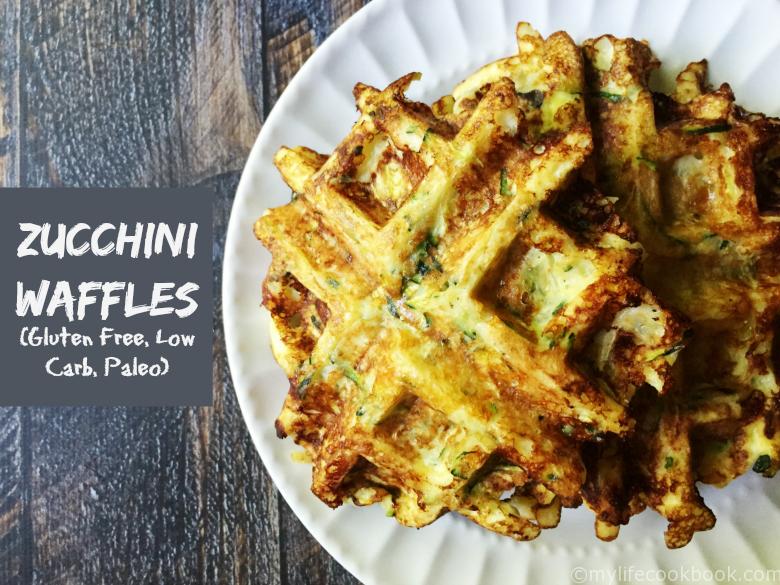 These Paleo blueberry bagels are both low carb and gluten free. A healthy alternative to bread. Very filling with only 3.5g carbs & 7.3g protein.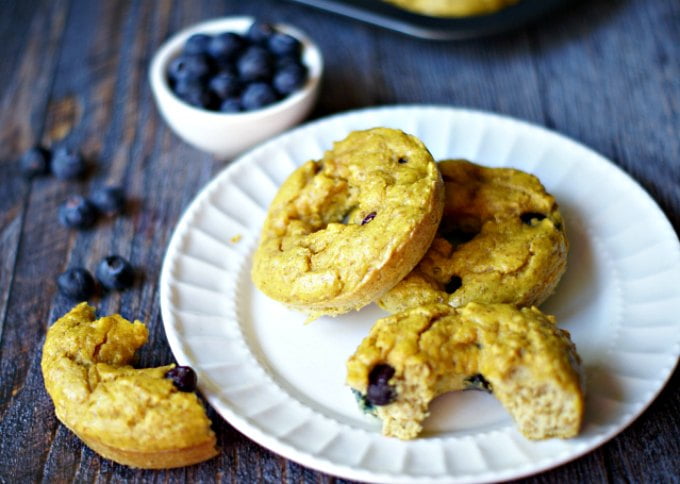 This low carb chia breakfast pudding is a delicious way to start your day. Full of healthy ingredients it's low in carbs but high in protein. And it has the added kick of caffeine from either coffee or matcha! Each has only 4.9g net carbs.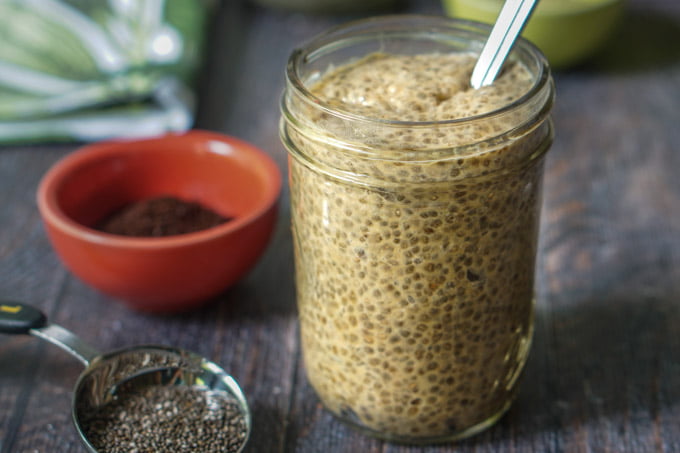 Well I hope you like these low carb breakfast ideas. I actually have quite a few more low carb breakfast recipes on the site so check them out when you get a chance. Enjoy!
And if that wasn't enough breakfast ideas for you, check out this post from Delish of 30+ Easy Keto Breakfast Ideas!