This New Year's Instant Pot pork and sauerkraut dish with kielbasa is an easy meal that you can make in the slow cooker too. A traditional meal to start your New Year and it's low carb! Each serving has only 4.6g net carbs or 2.4g for the low carb version.
You might also like thsi Pork Roast & Sauerkraut recipe in the Instant Pot.
Do you eat pork and sauerkraut on New Year's Day? We always have since I was little and even my husband was raised this way. Sauerkraut wasn't something I loved so much as a kid but I really love it with pork and kielbasa as an adult.
We eat pork & sauerkraut many times in the winter as it's a family favorite. We keep it really simple and recently I decided to try it in the Instant Pot. You can do the same thing in the slow cooker so don't worry if you don't have one. So here is our super easy New Year's Instant Pot pork and sauerkraut recipe.
Why Is Pork And Sauerkraut A New Year's Tradition?
I was looking into why we eat pork & sauerkraut on New Year's Day and there are various thoughts. Some say it's a Pennsylvania Dutch tradition and some say it's a German tradition. Some say the cabbage and pork represent wealth. Others say it's all hogwash and just pure comfort food.
Ingredients For Making Pork And Sauerkraut
The ingredients I used were: sauerkraut, Polish kielbasa, country pork ribs or chops, salt, pepper and brown sugar. That's all. Below you can what I normally use. You can get everything at Aldi except the Swerve brown sugar sweetener. I use that for a lower carb version but even with regular brown sugar it's still low carb.
Instant Pot Recipe Instructions
For the Instant Pot version I first browned the ribs because that's a nice feature this gadget has: the ability to saute and then pressure cook. I sprinkled a bit of salt and pepper and browned them using the saute setting. Then I added the rest of the ingredients with a little water and pressure cooked for about 15 minutes.
So cooking directions for pork and sauerkraut in the Instant Pot just:
Press the saute button on the Instant Pot and adjust heat to high. Add 1 tablespoon of oil.
Sprinkle salt and pepper over the country ribs and brown both sides in the Instant Pot.
Cancel the sautéing and add sauerkraut on top. Sprinkle brown sugar over sauerkraut.
Place the kielbasa on top and pour 1/3 cup of water in as well.
Seal the lid and pressure cook for 15 minutes.
Let come to pressure naturally or quick release.

Pork & Sauerkraut In The Slow Cooker.
To make this pork & sauerkraut recipe in a slow cooker, you just add everything to the crock and cook for 8 hours on low or 4 hours on high. You can brown the ribs in a skillet first if you wish but it's not necessary.

How To Eat This Meal And Low Carb Version
We like to eat our pork and sauerkraut with mashed potatoes because it goes well with the tangy sauerkraut and garlicky kielbasa. When I'm watching my carbs, I eat it without the potatoes and use Swerve brown sugar sweetener in place of the brown sugar. Sometimes I just eliminate the brown sugar or sweetener altogether. It's a bit more tangy but my husband prefers it this way.
Whether you make this recipe in the Instant Pot or slow cooker, either method will give you this warm, comforting meal that just might bring you luck in the new year! Can't hurt right? Enjoy!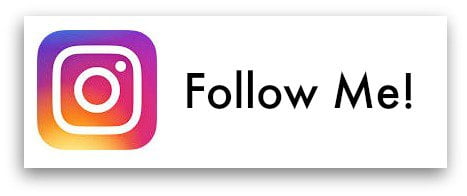 The nutritional information for 1 serving is:
584 cals / 37g fat / 9.9g carbs / 5.3g fiber / 51.2g protein = 4.6g net carbs
If using sweetener or no brown sugar at all:
576 cals / 37g fat / 7.7g carbs / 5.3g fiber / 51.2g protein = 2.4g net carbs
Pork and sauerkraut in the instant pot for the new year
This New Year's pork & sauerkraut dish is an easy, traditional meal that you can make in the slow cooker or Instant Pot. Best way to start your New Year!
Ingredients
1

Tablespoon

oil

1

lb

country pork ribs

14

oz

kielbasa

sliced

4

cups

sauerkraut (or 24oz jar)

1/2

teaspoon

salt

1/4

teaspoon

pepper

1

Tablespoon

brown sugar

1/3

cup

water
Instructions
Push the saute button on your

Instant pot

and let heat up.

Add the oil and then place all the ribs in to brown. Sprinkle salt and pepper and brown on both sides.

Then add the sauerkraut and sprinkle the brown sugar on top.

Put the kielbasa slices on top and pour in the water.

Close and lock the lid and switch the vent to the sealing position.

Push the manual button for 15 minutes.

When timer is done, either let vent naturally or turn vent with a quick release.

Open the lid and mix the kraut around a bit.

Serve as is or with mashed potatoes.

If using a slow cooker, you can add everything into the crock and cook on low for 8 hours or high for 4 hours.