If you have a dog and love to make them healthy treats, I have a few great homemade, dog treat recipes for you.
We got a cockapoo 3 years ago and she has been a totally blessing in my family. And just like I love cooking for my family, that now extends to my little Izzy. I take any opportunity to take pictures of her and as you can see below that extends to my blog!
These Christmas pumpkin dog waffles are a healthy and easy way to treat your pet this holiday. Made with only 5 ingredients and you can feel good about giving your pup their own special breakfast.
I've been wanting to make waffles for my dog for a while now and today I bit the bullet and made her some. She loved it! Seriously this is the best treat I've made her so far and it was so easy. I made sure to use healthy ingredients but ones that she would enjoy. She's my special pup and brings our family such joy so I felt she deserved a treat. Of course she ended up eating two of them while I was trying to get her picture but that's all she will get today. (And no I don't let my dog sit at the table … just for this picture.) 🙂
These quick Valentine's Day dog treats are cute and healthy. The perfect bite for your canine sweetie. Easy 2 ingredient dog treats!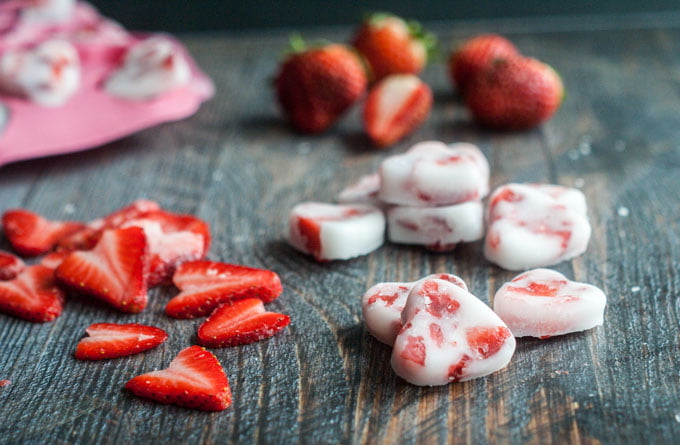 Hi friends. I just wanted to put out a short post today for my canine sweetie, Izzy. I saw this idea on Pinterest with blueberries and thought how much Izzy would like it with strawberries. And since Valentine's is upon us and I have a heart shaped silicone mold, these quick Valentine dog treatsjust seemed like the thing to make for my pup.
These dog biscuits are made entirely from baby food. This is an easy, economical and healthy way to treat your dog.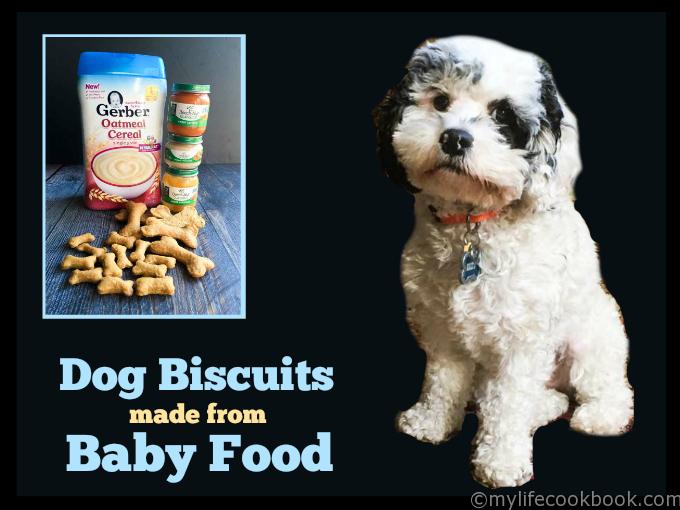 This is Izzy. She's my little sweetheart. I put off getting a dog for so long, and now I can't imagine life without her. None of us can. My whole family is smitten with her. Enough about Izzy, clearly this post is just a poor attempt to post pictures of her. 🙂 However I do like to make her healthy, wholesome treats. These dog biscuits were made just from baby food and they were so easy. I figured if baby food was good enough for a baby, it was good enough for my Iz.
---
These homemade dog biscuits are so easy to make and very inexpensive. The best thing is that they are healthy for your little pup.
I love our new puppy Izzy. At the time of this post she's about 7 months old and so much fun. She has such a spunky personality yet looks like a teddy bear. One of the things I enjoy doing for her is making healthy treats. I still buy chicken jerky from the stores for variety but lately I've been make these little homemade dog biscuits to give her as a reward or treat. I love that they are homemade, healthy and most of all cheap. I got TONS of treats from this one batch. I made them over a month or two ago and I still have quite a few left. …
These healthy homemade dog treats are the simplest thing to make and so good for your dog. Plus they are much cheaper than buying them in the store.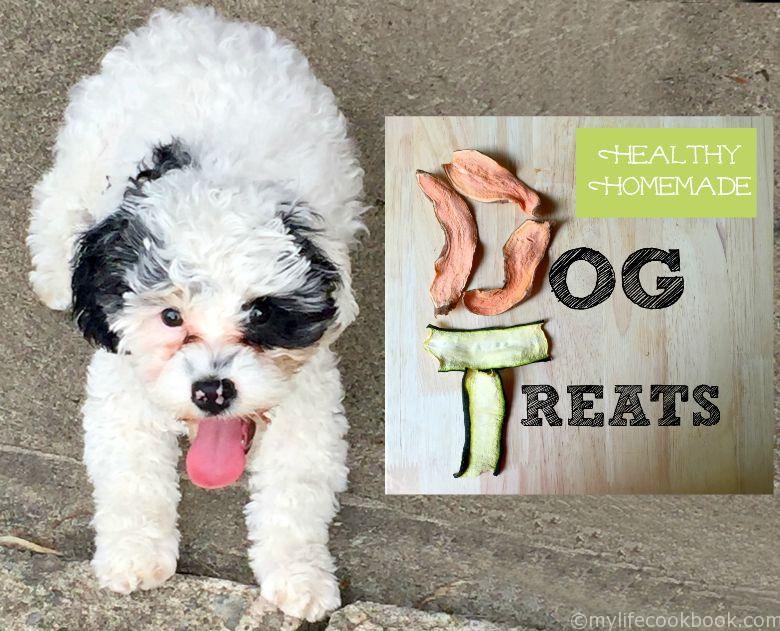 Well I've had a crazy summer. The best thing that happened was the addition of this cute little puppy we call Izzy. I was stressed out at first because so much was happening in our lives and I had never had a puppy before. I couldn't believe how much work they are. However this little sweetheart has taken over out house and our hearts. She has been so much fun to all of us that I can't imagine not having her in our lives. Since I love to cook, I am on a mission to make healthy homemade dog treats for Izzy. My husband things I'm crazy (that's nothing new there), but it's fun for me. …