These dog biscuits are made entirely from baby food. This is an easy, economical and healthy way to treat your dog.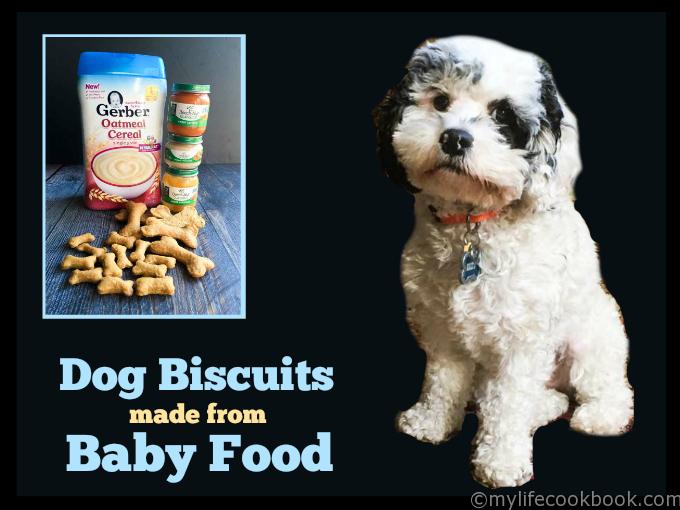 This is Izzy. She's my little sweetheart. I put off getting a dog for so long, and now I can't imagine life without her. None of us can. My whole family is smitten with her. Enough about Izzy, clearly this post is just a poor attempt to post pictures of her. 🙂 However I do like to make her healthy, wholesome treats. These dog biscuits were made just from baby food and they were so easy. I figured if baby food was good enough for a baby, it was good enough for my Iz.
One of the reasons I used baby food was because we had some leftover oatmeal cereal like this from when my granddaughter visited last. I thought oatmeal cereal would essentially act as oat flour and by adding some chicken, sweet potatoes and carrot baby food, you almost have a complete meal! Also I love baby food jars. They are just so cute. Does that sound strange? I so wanted to keep the empty jars and add them to my ever growing jar collection, but I was strong and did not.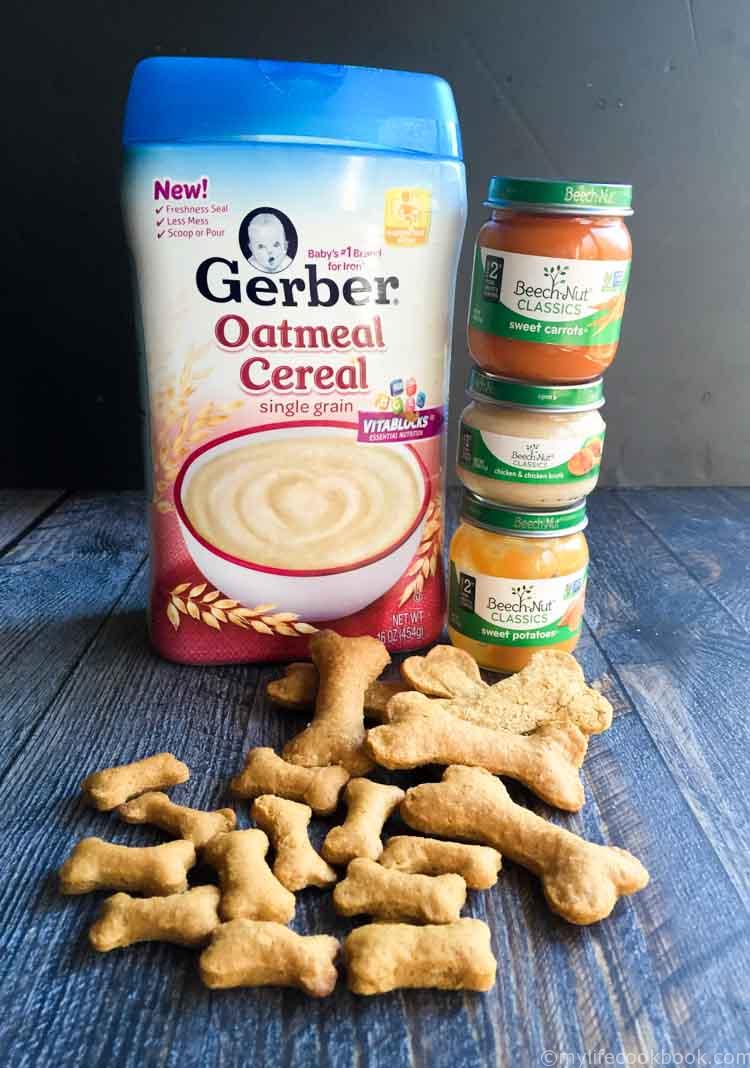 Essentially all you do is mix the jar food with the oatmeal and make a stick dough. Roll it out on a silicon mat by taking a greased piece of wax paper and placing it on top of the dough. Then using a rolling pin, roll on top of the wax paper so the dough doesn't stick to the rolling pin. You want to roll it to about 1/4 inch thick. Then use cookie cutters to make the biscuits. I got these from Amazon and love them!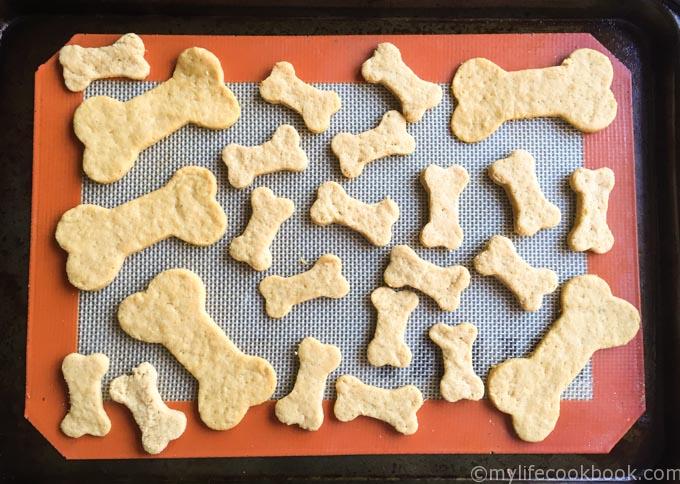 Baked them on another silicone mat (you can use parchment paper too) until they are nice and brown. I didn't make mine too crunchy. You can always cook them longer to make them crunchier. Sometimes I turn off the oven and keep them in there as the oven cools down and they continue to bake. Just make sure to watch them so they don't burn.
Dog Biscuits Made from Baby Food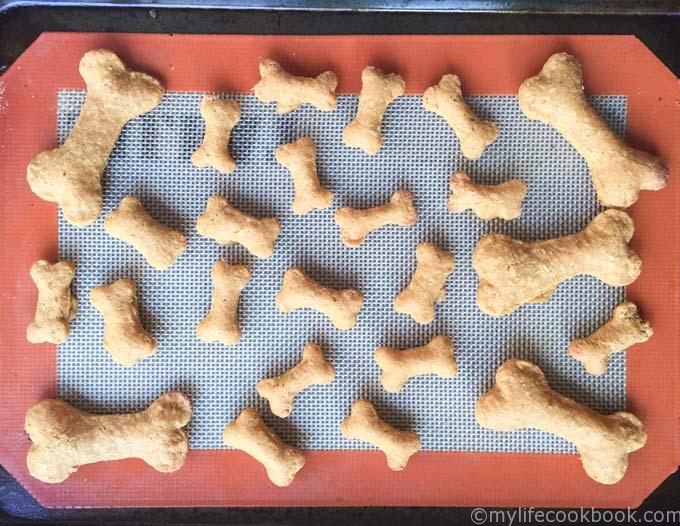 I tried to get some good pics of Izzy eating them but this was not a one man project. It's hard to hold the camera and the biscuit so I cut off her head when she was licking her lips. She really likes them. Unfortunately, I'm writing this post much later than when I made them, and now they are all gone. Time to make another batch. I store them in the refrigerator and they last a long time.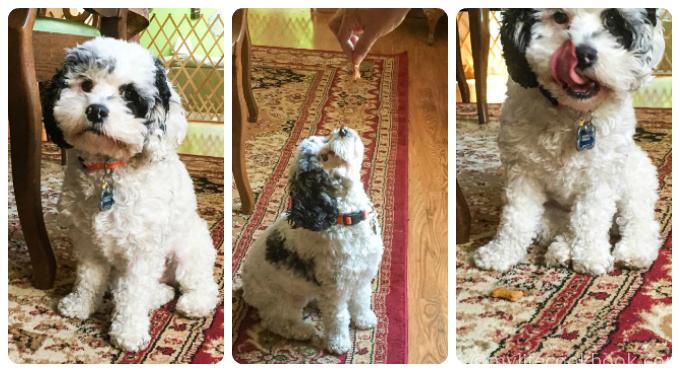 I hope you like this little recipe for man's best friend. It was fun making them for my little, sweet puppy. I hope your pup likes them as much as Izzy did. And if you would like some more dog treats I have another dog biscuit post, as well as some sweet potato and zucchini treats post for your reading pleasure.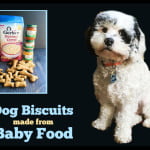 Dog Biscuits Using Baby Food
These dog biscuits are made entirely from baby food. This is an easy, economical and healthy way to treat your dog.
Ingredients
2

jars of veggies (~4oz each)

I used sweet potato and carrot

2

jars of chicken (~2.5oz each)

2 1/2

cups

of oatmeal cereal

I used Gerbers Oatmeal Cereal for babies
Instructions
Preheat oven to 350 degrees

In a large bowl, mix all ingredients well until it forms a sticky dough.

Line a cookie sheet with a piece of parchment paper or a silicone mat.

Spread your dough onto the sheet and use a piece of wax paper that has been sprayed with cooking spray to press down your dough. You can also use a rolling pin to get it nice and smooth.

Use cookie cutters to make shapes.

Place cookie sheet into the oven and cook for 20 minutes. If you desire crunchier biscuits, Turn off the oven and let them cook some more and keep checking.

Store in the refrigerator.
This post may contain affiliate links. For more information please visit our policies page.