These homemade dog biscuits are so easy to make and very inexpensive. The best thing is that they are healthy for your little pup.
I love our new puppy Izzy. At the time of this post she's about 7 months old and so much fun. She has such a spunky personality yet looks like a teddy bear.
One of the things I enjoy doing for her is making healthy treats. I still buy chicken jerky from the stores for variety but lately I've been make these little homemade dog biscuits to give her as a reward or treat. I
love that they are homemade, healthy and most of all cheap. I got TONS of treats from this one batch. I made them over a month or two ago and I still have quite a few left.
See the spunky attitude? Or should I say the stink eye? But there she is being all teddy bear like with my hubby on our bike ride.
In my defense I don't dress her up. I bought 1 bee costume that she will never probably wear and the pink thing was so she wouldn't bite her stitches when she was spayed.
Obviously she does not like it so I will refrain from buying cute little boots and hoodies and other doggie outfits. <sigh>
Homemade Dog Biscuits Recipe
This is not the most inspired recipe but then again it's a dog biscuit. It's basically ground oats, baking powder, Greek yogurt and vegetables.
For the vegetables I used sweet potato, apple, kale and zucchini. The breeder that we bought Izzy from told us that you can give your dog vegetables as a treat instead of store bought ones and they will like it all the same.
As we have found out that is certainly true! Izzy really likes zucchini and sweet potatoes. She's not a big fan of raw carrots or green beans.
I just used what was in my refrigerator that I thought she'd like. By the way here is a list of fruits and veggies that are safe to feed your dog.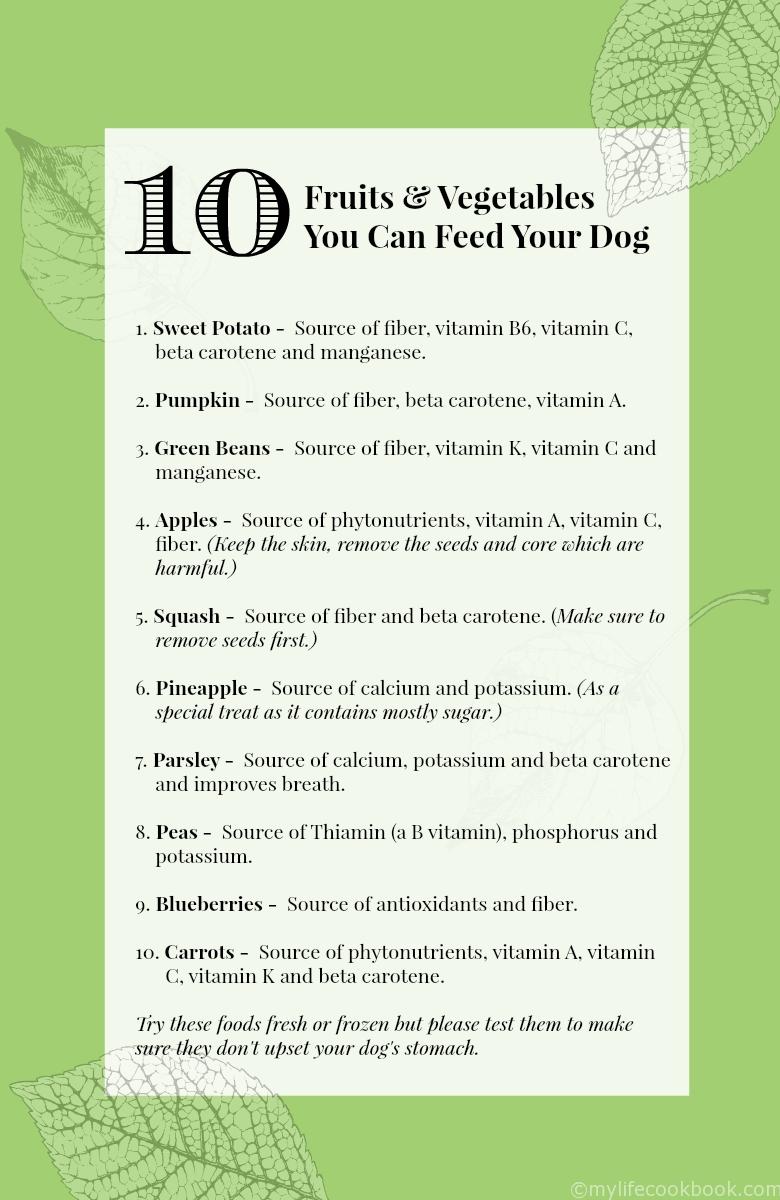 On to the recipe. To make these biscuits you are going to grind your oats in the food processor until they are like a powder or flour.
In the meantime cook your veggies in the microwave. When they have cooled enough to handle, add them to your oats along with the Greek yogurt and baking powder. It should form into a sticky dough.
I spread my dough out on a piece of parchment paper and used my hands to get it thin enough to use my cookie cutters. I'm not much of a baker, if you have any better ideas please drop me a line!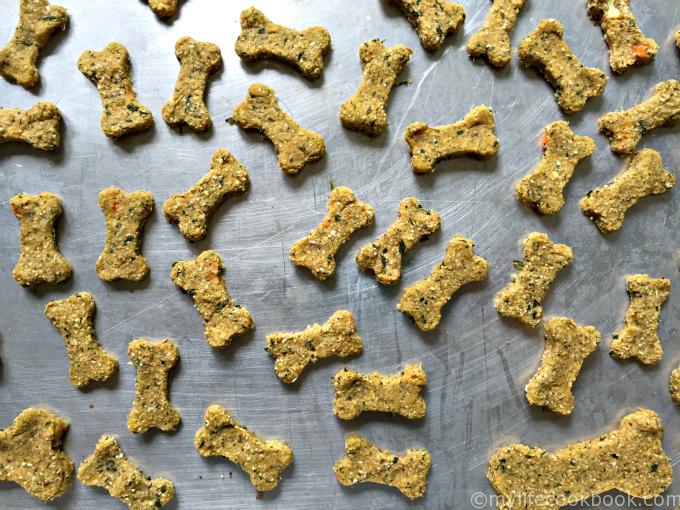 I placed them on a sprayed cookie sheet and baked for about 10-20 minutes. I wanted mine a bit chewy but if you want them crunchy, perhaps you should cook them longer.
Above is what they look like out of the oven. As you can see, I even bought a cute dog bone cookie cutter. Ok it was an excuse to buy a cute cookie cutter. At least I limited myself to two and didn't buy a whole bunch of them.
I think you should store these in the refrigerator. This makes a lot of biscuits for a little dog. I think I got 60 little bone biscuits out of them so I feel more comfortable keeping them in the refrigerator since there are no preservatives.
I hope your pups like this one. I'm sure if Izzy could speak she would say they are lip smacking good.
Homemade Dog Biscuits
These easy to make dog biscuits are very inexpensive and healthy for your little pup.
Ingredients
2

cups

oats

1

sweet potato

1

cup

kale

1/2

apple

1/2

zucchini

1/2

t

baking powder

1/4

cup

yogurt

greek
Instructions
Preheat your oven to 350 degrees.

Steam your sweet potatoes, kale, apple and zucchini so they are nice and soft. I put mine in the microwave for about 5 minutes and they were all tender.

In a food processor, grind your oats into a powder.

Add all the other ingredients (potatoes, kale, apple, zucchini, backing powder and greek yogurt).

Combine until a dough forms.

Roll out your dough on a piece of parchment paper. The dough was kind of hard to work with because it's very sticky. I just kept pressing it down until it was thin enough to make the biscuit. I then used the cookie cutter and moved the bones to a cookie sheet that was sprayed with cooking spray.

Cook for 10-20 minutes depending how you like them. You will need to keep these refrigerated so they may not stay crisp.I kept mine a bit chewy but I think if you want the crispier you can bake them longer or turn off the oven and let them sit in there until it cools down.
Homemade Dog Biscuits