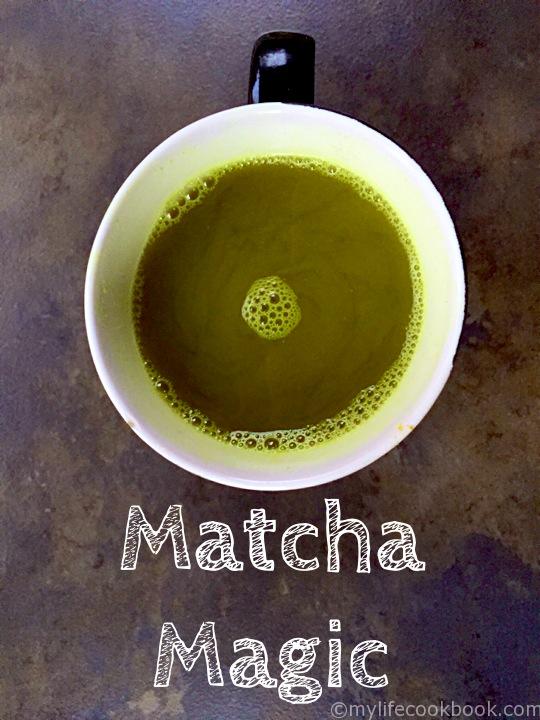 My friend Debbie got me hooked on matcha. She sells these wonderful teas from Steep (click here to learn about Debbie's Steep Teas) that I drink all the time. Recently Debbie had a matcha challenge where you drank a cup everyday and reported how you felt. I'm not gonna lie. At first I didn't like it, even though I knew it was really good for you. However now that we are almost a month into it, I've grown to love and even crave my matcha every morning and sometimes in the afternoon too!
What is matcha?
Matcha is a variety of green tea in which you consume the whole, powdered leaf. It's not infused with a teabag or infuser like other teas. It's the whole tea leaf ground into a powder. See pic below.
It's a great source of antioxidants and phytochemicals (which have been shown to improve cholesterol ratios, metabolism and lower cancer risk).
It contains EGCG (epigallocatechin gallate) which is a potent antioxidant and the major reason for matcha's health benefits.
Matcha has much less caffeine than coffee and tea (1/2 teaspoon matcha = 35mg/8oz, brewed coffee = 162mg/8oz, black tea = 42mg/8oz ).
My friend Debbie and I both felt that it gave us a boost of energy without that jumpy feeling you get with coffee and it's really good for your health! So my formula for this great morning tonic that I call Matcha Magic is this:
Matcha

+

Apple Cider Vinegar

+

Turmeric

+

Honey

= Matcha Magic.
It's easy to remember the ingredients: MATH (Matcha, Apple Cider Vinegar, Turmeric, Honey). It's similar to my Golden Milk (Turmeric Tonic) and Allergy Super Booster.
Matcha gives me the boost I need in the morning but not too much of one. Apple cider vinegar has been known for it's immune boosting properties and promotes alkalinity and pH balance of the body. I also read where it's acidity helps with gallbladder pain which I have been having.  Turmeric contains curcumin  which is a powerful antioxidant, anti-inflammatory and anti-cancer agent. And lastly the local honey has antiseptic properties and is helpful for allergies that I have problems with year round.
The thing about this drink is … it really healthy and all….but it tastes really good! The honey balances the vinegar for a sweet and sour taste and the matcha and turmeric give you that green and earthy flavor. It's really quite good! So that is what I am drinking every morning. I hope you try it and enjoy it too!
Matcha Magic: Great Morning Tonic
Ingredients
1/2

teaspoon

matcha

1

teaspoon

apple cider vinegar

1/2

teaspoon

turmeric

1

teaspoon

local honey
Instructions
Mix all ingredients in a coffee cup.

Add boiling water and mix well.

Sometimes it settles on the bottom so you may need to mix again while you are drinking it.

Enjoy!