This low carb mini Mexican meatza recipe makes for a delicious lunch or dinner. Think taco meets burger meets pizza. Low carb and super tasty!
You might also like this low carb taco stuffed peppers!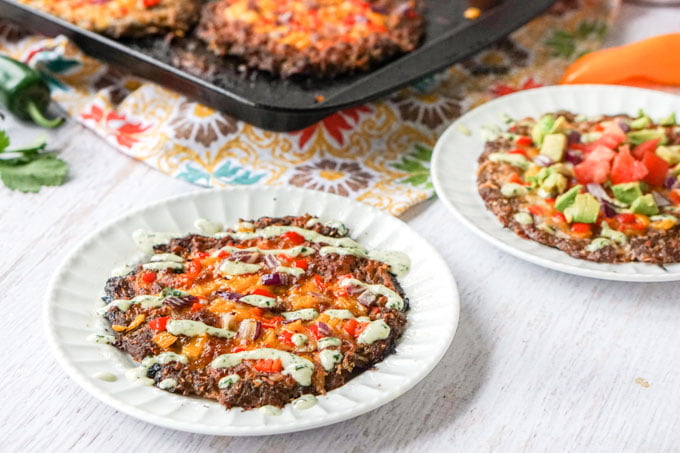 When I laid this on the table in front of my husband I know he was thinking "what the heck is this?". However after tasting it he was on board and asked me to make it again. It's not the most attractive looking dish, but this low carb mini Mexican meatza recipe is delicious.
It's bigger and flatter than a burger, has no bread like a pizza and no shell like a taco. But somehow it's a like a burger, taco and pizza rolled into one. It's delicious and only 5.5g net carbs!
Other Easy Keto Ground Beef Recipe
This week on Sunday Supper we are featuring easy ground beef dinners. I do eat quite a bit of ground beef in our home as I always have some in our freezer. I have a very popular low carb cheesesteak skillet recipe as well as 27 keto low carb ground beef recipes so check those out for easy family dinners.

Mexican Meatza Spices
I made these a few weeks ago and just got around to posting this but just looking at them, I think I'm going to pull out some ground beef and taco mix to make one for lunch. I love taco meat and all the fixings you put on it so this is definitely my kind of low carb recipe.
So if you like these, and are in a hurry, you can always use a taco mix instead of the spices.
Mexican Meatza Recipe
NOTE: you want to use lean ground beef. That way it won't shrink up so much after you cook it and you will have less grease to deal with. You mix the meat with some cauliflower rice, an egg, onion and all those lovely Mexican spices. Divide the meat into 4 and make them into thin round pizza like patties. I could only fit 2 on a standard cookie sheet. Bake until the meat is cooked through.
When the meat is cooked, take out of the oven and add the cheese, onions and peppers and put them under the broiler for a few minutes. when the cheese has melted, take them out of the oven and add any additional toppings you wish, like avocado, sour cream, olives, etc.
It's a simple meal but it's really tasty. They taste much better than they look. Just ask my husband. 😉 The nutrition for each meatza without the crema is:
418 cals / 23.7g fat / 7.4g carbs/1.9g fiber / 39.8g protein = 5.5g net carbs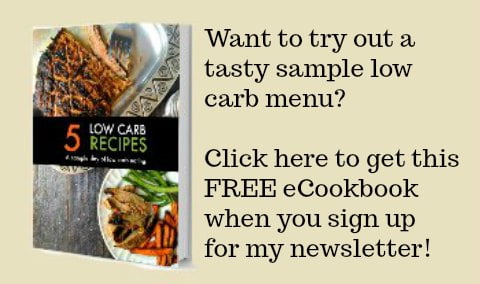 Check out my friend ulianne 's recipe for Mexican Cauliflower Rice which would go great with this!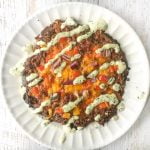 Low Carb Mini Mexican Meatzas
This low carb mini Mexican meatza recipe makes for a delicious lunch or dinner. Think taco meets burger meets pizza. Low carb and super tasty!
Ingredients
1

lb

ground beef

lean

½

onion

1

egg

1

cup

cauliflower riced

2

teaspoons

chili powder

1

teaspoon

cumin

1

teaspoon

salt

½

teaspoon

pepper

1

teaspoon

garlic powder

¼

red onion

sliced thin

1

cup

cheddar cheese

shredded

¼

cup

sweet pepper slices
Cilantro Crema (optional)
⅓

cup

cilantro leaves, loosely packed

½

cup

sour cream

1

tablespoons

lime juice

1

clove

garlic
Instructions
Preheat oven to 350 degree F.

Add onion to a food processor and pulse until finely chopped.

Place in a large bowl and then add cauliflower to food processor and pulse until it looks like grains of rice.

Add that to the large bowl along with meat, a beaten egg, chili powder, cumin, salt, pepper and garlic powder.

Mix well and split meat into 4.

Take each piece and make into a very thin, round pizza looking shell. Place on a sprayed cookie sheet. Continue with the rest of the meat mixture. May take 2 cookie sheets.

Bake for 20 minutes or until meat is cooked. (Thickness of meat will affect cooking times. Try not to over cook.)

Take out of the oven, sprinkle cheese and add onions and peppers on top.

Broil for 3 minutes or until cheese is melted.

Add avocado pieces onto each meatza, slice and enjoy.

Note: You can use any topping you like such as tomatoes, lettuce, black olives, green onions, sour cream, hot sauce, etc.
To make crema.
Add cilantro and garlic to a food process and pulse until well minced. Add in the sour cream and lime juice and pulse until well mixed. Take out and use as a condiment.
For more delicious low carb dishes, please follow me on Instagram.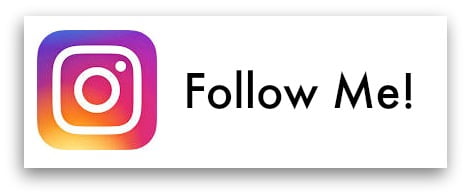 Dinner Ideas Using Ground Beef
The Sunday Supper Movement is committed to bringing our readers delicious recipes that encourage them to gather and eat together around the family table. Search for your favorite ingredients on our Sunday Supper website. Also check out the Sunday Supper Pinterest boards for plenty more ideas and inspiration. Would you like to join the Sunday Supper Movement? It's easy. You can sign up by clicking here: Sunday Supper Movement.
Sign up for our newsletter to get FREE recipes delivered right to your inbox!