This low carb layered cobb salad is reminiscent of a seven layer salad but with all the fixings of a regular cobbb salad! Only 3.4g net carbs per serving.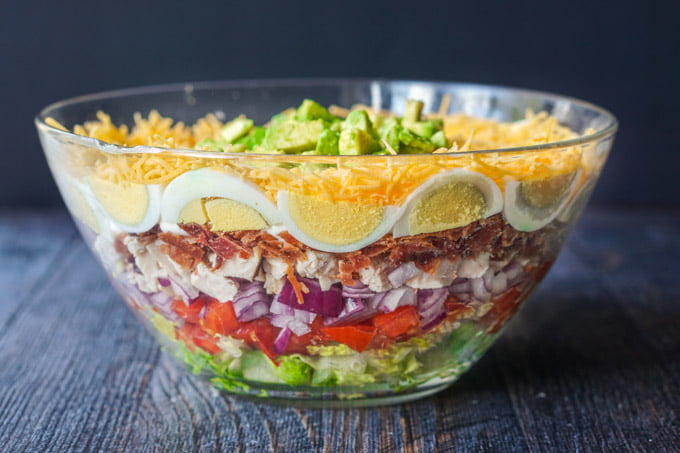 Recently I remembered a salad that my aunt brought to a family get together back when I was kid. It was one of those layered salads with spinach, peas, bacon and a creamy dressing. I remember even as a kid I loved that salad. Then over Easter my sister in law brought one and I took it as a sign that I had to make one for my blog. However today I wanted to give it a twist so this is my low carb layered cobb salad. It full all those delicious ingredients you would find in a cobb salad but in a 7 layered salad!
Low Carb Salad Ingredients
While most salads are pretty low carb, when you add a lot of vegetables, the carbs can add up. So I kept the tomatoes and onions to a minimum and the other ingredients were rather high in protein but yet low carb. I used Romaine lettuce, tomatoes, red onions, bacon, chicken, eggs, cheese and a simple creamy dressing. The avocado was an after thought.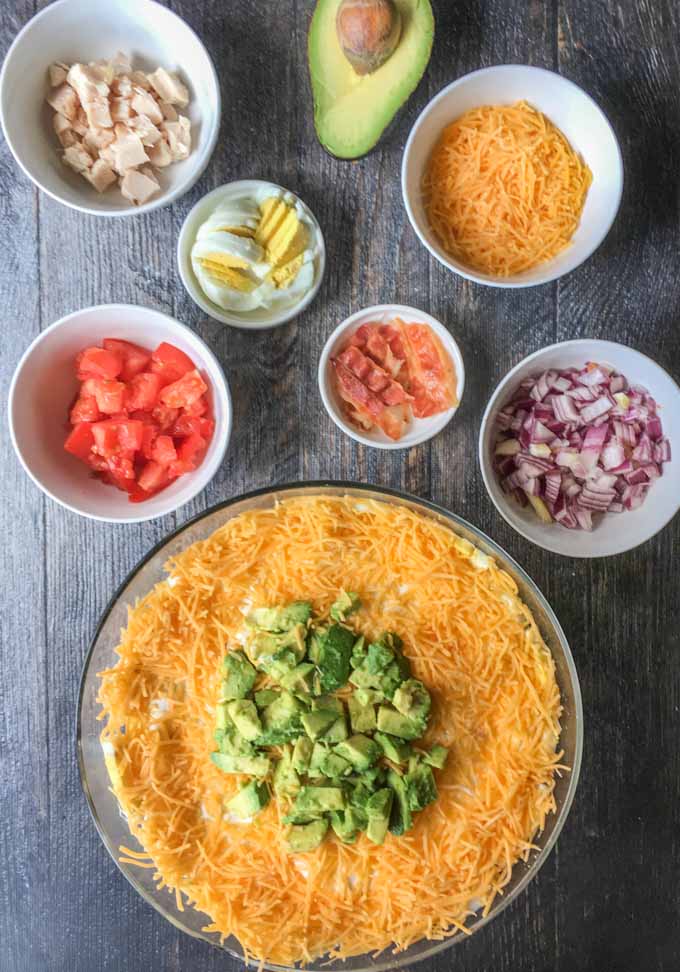 7 Layered Salad Dressing
I used the same dressing you would use on a traditional 7 layered salad. It is simply sour cream, mayonnaise and Swerve sweetener. If you follow this blog at all, you know I love Swerve sweetener and use it in most of my recipes instead of sugar. You can find it here on my Amazon page along with a few of my favorite low carb ingredients if you are interested.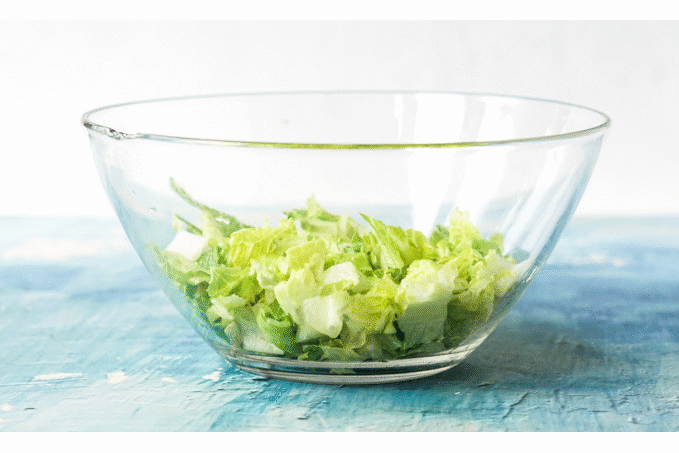 Putting It All Together
Above you can see the order in which I added the ingredients. I guess it's not overly important as to what order you put them in except for the lettuce which should be on bottom. And the dressing should be second to the last. The cheese then covers the dressing. I wish I had a trifle dish as that would make eating the salad easier but this glass bowl worked pretty good.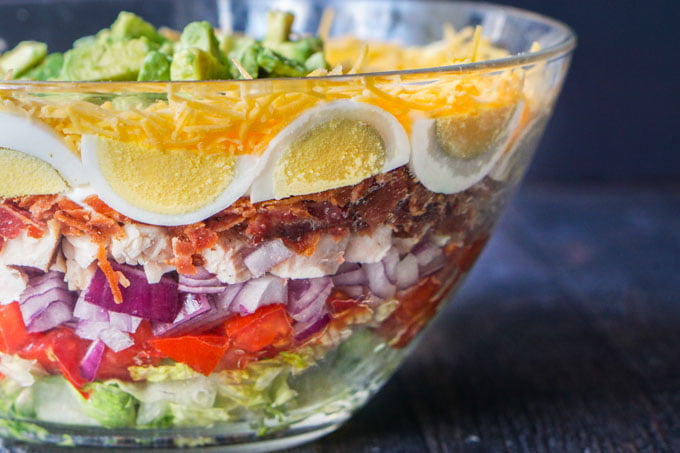 Well I hope you like this layered cobb salad as much as I did. I think it would a delicious and beautiful salad to take to a party this summer. If you like salads, please check out my other salad recipes here. The nutrition for 1 serving (without the avocado) is:
217 cals / 12.9g fat / 4.2g carbs / 0.8g fiber /20.1 g protein = 3.4g net carbs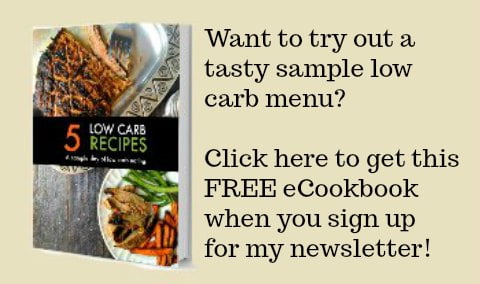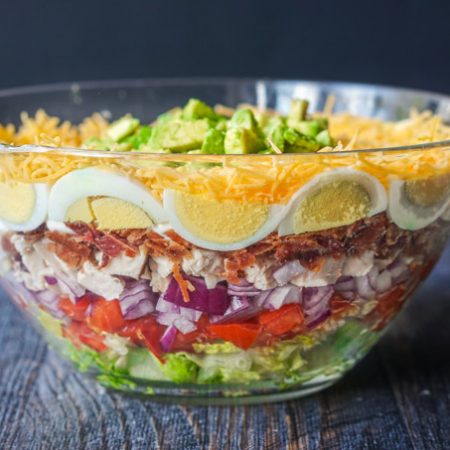 Low Carb Layered Cobb Salad
This low carb layered cobb salad is reminiscent of a seven layered salad but with all the fixing of a regular cobbb salad! Only 3.4g net carbs per serving.
Ingredients
2

cups

romaine lettuce, chopped

1

cup

plum tomatoes, chopped

½

cup

red onions, chopped

6

oz

cooked chicken, chopped

6

pieces

bacon, cooked and crumbled

3

eggs, hard boiled and chopped

1

cup

cheddar cheese, shredded

½

avocado, chopped (optional)
Dressing
½

cup

sour cream

1

tablespoon

Swerve sweetener

½

cup

mayonaise
Instructions
In a bowl, mix the dressing ingredients and set aside.

Add ingredients to a large clear salad bowl or trifle dish. Start with the lettuce on the bottom, then continue with the layers with tomatoes, red onions, chicken and bacon.

Add sliced eggs along the out side of the next layer. Scatter excess eggs in the middle. Pour dressing over the eggs and then sprinkle cheddar cheese on top.

Refrigerate for a few hours before serving.