This low carb bacon sandwich has a delicious avocado basil spread for a mouthwatering keto lunch! Each open faced sandwich has only 3.2g net carbs.
You might also like this low carb calzone too!
I love bacon! I've been wanting to make some kind of avocado toast for along time but the bread thing kind of got in the way ya know? So I decided that a fathead flatbread would be the ticket. Flatbread with avocado basil spread and topped with bacon … that' s the ticket! So essentially an open faced bacon sandwich. It was d-e-l-i-c-i-o-u-s!
What Is Fathead Dough?
Fathead dough is low carb bread made mostly from cheese. It is essentially a low carb dough that was created by the people who made the movie "Fathead". The basic dough is made up of mozzarella cheese, cream cheese, eggs and almond flour. Some recipes use coconut flour but I just wanted to use almond today.
Making The Fathead Dough Flatbread
You start by melting the cream cheese and mozzarella in the microwave. This just takes a minute. Mix it well and then add the rest of the ingredients. Then you spread it out on a parchment covered cookie sheet. I used a silpat and just used my hands to press it down onto the silpat.
After you bake it in a 400°F oven for 10-15 minutes it should look like the photo below. I cut this up into 4 nice size pieces of flatbread.
Making An Open Faced Bacon Sandwich
After you cut the flatbread, slather on the avocado basil spread and top with as much bacon as you wish. I used a thicker bacon so I only needed 1 ½ pieces per sandwich.
The Avocado Basil Spread
I used roughly 2 small avocados (about 1 cup), lime juice, fresh basil and cream cheese. Whizz all of this in a food processor to make the spread. If you want it thicker, add a bit more cream cheese.
A Note About This Low Carb Bacon Sandwich
I don't know if it's me or not, but fathead dough is very filling to me. There is no way I would want to put two pieces of flatbread together to make a standard sandwich. If you want to, I suggest more bacon and more avocado spread because the bread is dense. But that's just my opinion. 🙂
Come summertime I can see adding a fresh slice of tomato from the garden on this. My mouth is watering just thinking about it. The nutritional information for 1 slice of bread with spread and bacon is:
353 cals / 26.6g fat / 4.7g carbs / 1.5g fiber / 23.3g protein = 3.2g net carbs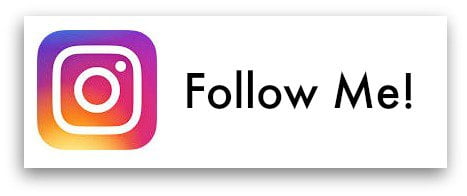 And I really think you will like my friend Urvashi's keto bread recipe.
Low Carb Bacon Sandwich with Avocado Basil Spread
This low carb bacon sandwich has a delicious avocado basil spread for a mouthwatering keto lunch! Each open faced sandwich as only 3.2g net carbs.
Ingredients
Fathead Flatbread
1

cup

mozzarella

1

tablespoon

cream cheese

½

cup

almond flour

1

egg, beaten

1

teaspoon

garlic, crushed

½

teaspoon

Italian seasonings spice

6

pieces

bacon, cooked
Avocado Basil Spread
1

cup

avocado (roughly 2 small avocados)

2

teaspoons

lime juice

8

fresh basil leaves

½

teaspoon

salt

1

tablespoon

cream cheese
Instructions
Add the mozzarella and cream cheese to a microwave safe bowl and microwave for 1 minute. Mix well and then add the almond flour, garlic, Italian spice and egg. Mix well.

Add a piece of parchment paper or a silicone mat on a cookie sheet. Quickly spread the dough out into a large rectangle using your hands.

Bake for 10-15 minutes or until starting to brown. Let cool and cut into 4 pieces.

In the meantime make your bacon and set aside.

Also make the avocado spread by add the avocados, lime, basil, cream cheese, salt and pepper to a food processor. Pulse until creamy and smooth.

Spread the avocado mixture on a each piece of flatbread and top with bacon. This recipe will make 4 open faced bacon sandwiches.