Closed kitchen eggs are an easy way to make the most delicious eggs. Reference in "The Rules of Civility" and brought to life for the egg lover to enjoy!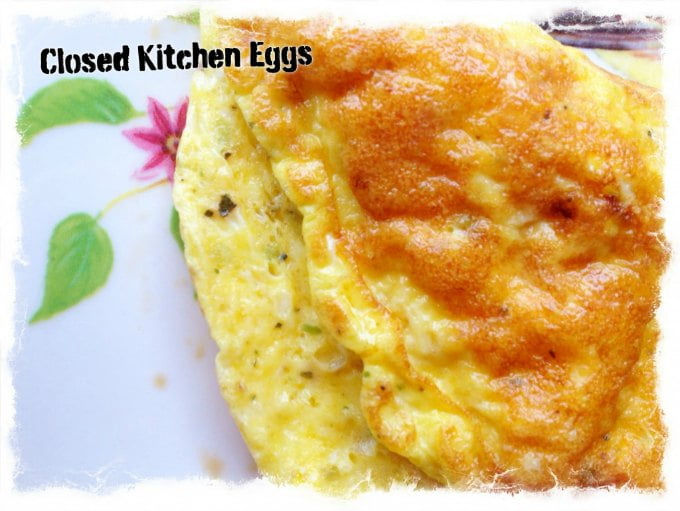 I just finished reading Rules of Civility: A Novel
by Amor Towles for my book club. I really enjoyed this book because it was a character novel that was set back in 1937 in New York City.   From Amazon:
This sophisticated and entertaining first novel presents the story of a young woman whose life is on the brink of  transformation. On the last night of 1937, twenty-five-year-old Katey Kontent is in a second-rate Greenwich Village jazz bar when Tinker Grey, a handsome banker, happens to sit down at the neighboring table. This chance encounter and its startling consequences propel Katey on a year-long journey into the upper echelons of New York society—where she will have little to rely upon other than a bracing wit and her own brand of cool nerve.
Closed Kitchen Eggs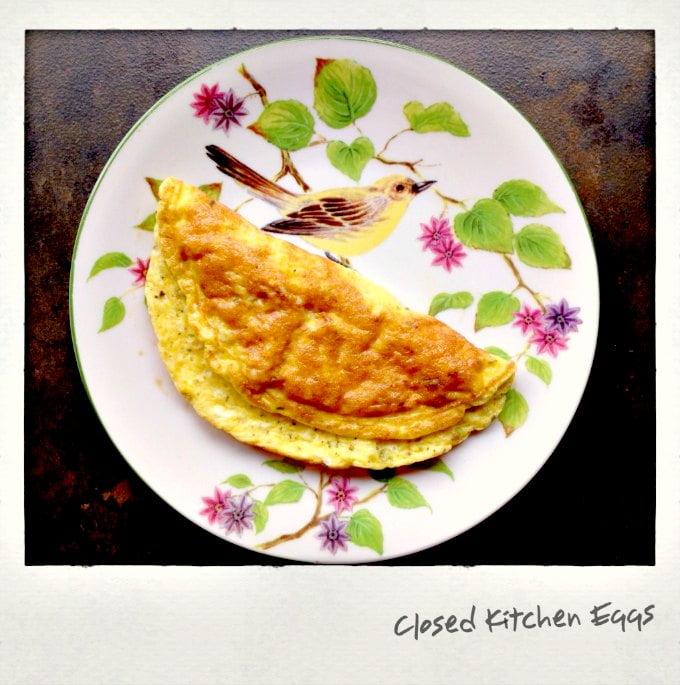 I don't know why but when I read this passage about the Closed Kitchen Eggs, I couldn't stop thinking of them. I finally made them the other day and was so pleasantly surprised. They were delicious! Simple and delicious! 
"I cracked two eggs in bowl and whisked them with grated cheese and herbs.  I poured them into a pan of heated oil and covered them with a lid.  Something about heating the oil and putting on the lid makes the eggs puff up on contact. And they brown without burning.  It was the way my father used to prepare eggs for me when I was a girl, though we never ate them for breakfast.  They tasted best, he used to say, when the kitchen was closed." – Rules of Civility
I hope you like this recipe. It's my new fast and easy way to make delicious eggs. I imagine it would taste great with a variety of herbs and spices; both fresh or dried. Try these, I promise you won't be disappointed and may never make eggs any other way.
If you like this recipe here are some more of my egg dishes you may like.
Recipe: Closed Kitchen Eggs
Author:
Denise Wright (MyLifeCookbook.com)
Ingredients
2 eggs
2 Tablespoons grated Roman cheese
1-2 Tablespoons Penzey's Sunny Paris Seasoning, Any herbs or spices will do but I prefer this one.
salt and pepper to taste
Instructions
Spray a small skillet with cooking spray or oil.
In a bowl, whisk your eggs, cheese and spices.
When pan is good and hot, add egg mixture and then put a lid on the pan. Turn down to medium. Check in a few minutes to see if the eggs are done on top. Enjoy!