This soup is not only delicious, it's full of healthy, good for you ingredients. That's why I call it Health in a Bowl!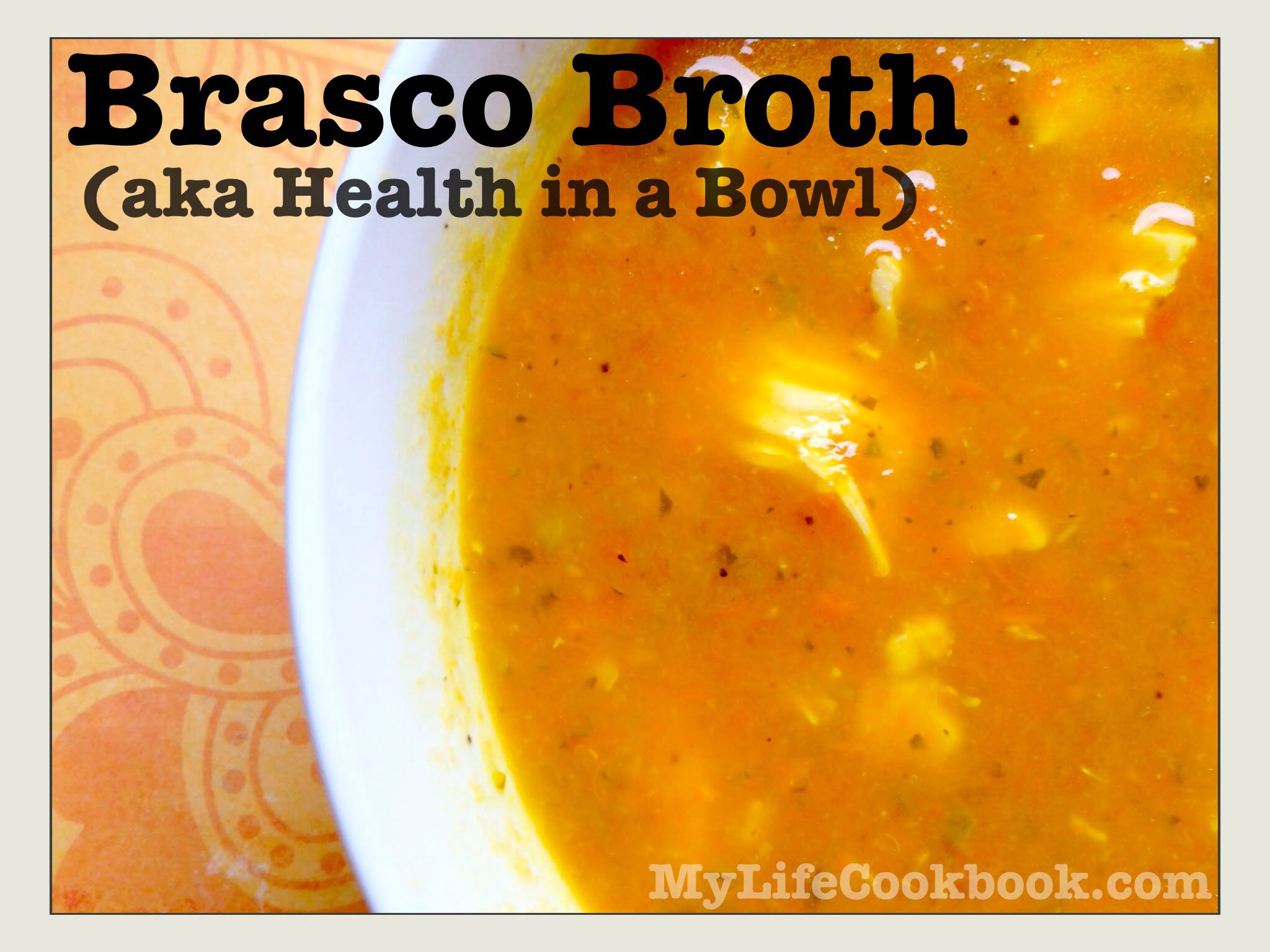 I learned about Brasco Broth a few years ago when I was having stomach issues. Not even sure how I came about it but once I made it I was hooked. Not only is this dish delicious, it is also VERY good for you.
I originally got the recipe from an online magazine that no longer seems to be in service but have recently learned that Branco Broth is from Dr. Joseph Branco and his book Restoring Your Digestive Health (affiliate link). I use a lot of the components to make Bone Broth and then take the bone broth and make my version of this delicious soup. Here's my bone broth recipe if you are interested. I like to make a big batch of broth in the crockpot and freeze for later.
In a stock pot I melt some coconut oil and sauté some onion, carrots, celery and zucchini. Next I add the bone broth, apple cider vinegar, garlic, ginger root, turmeric, cayenne, salt and pepper. Let that cook until the carrots are tender. Puree and then add your chopped chicken. Health in a bowl.
To recap let's look at what is in this soup that is good for you:
Bone Broth – gelatin in bone broth is great for healing your gut
Coconut Oil – protects against infections and may protect against heart disease (Check out this great article about the health benefits of coconut oil)
Veggies – chock full of vitamins, minerals and antioxidants
Apple Cider Vinegar – improves blood sugar levels
Ginger – anti-inflammatory and provides gastrointestinal relief (gas, nausea, etc)
Garlic – great source of antioxidants and has anti-inflammatory properties
Tumeric – anti-inflammatory and improves brain health
Cayenne – stimulates digestion, breaks up congestion and anti-fungal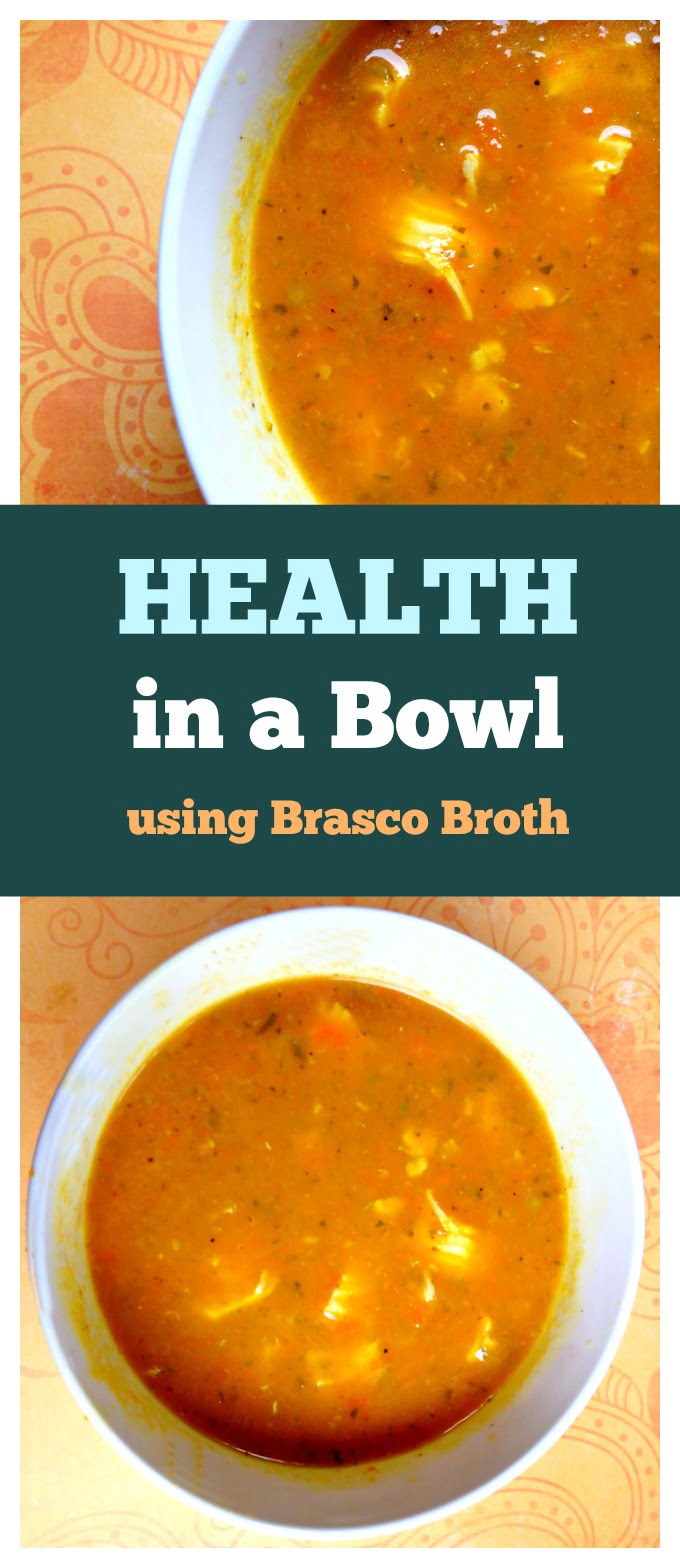 So now you can see why I call this health in a bowl.
Brasco Broth w/ Chicken
My Health in a bowl recipe.
Ingredients
1

Tablespoon

coconut oil

½

onion

chopped

2

carrots

chopped

1

Celery stalks

chopped

1

zucchini

chopped

3-4

cups

bone broth

2-3

garlic cloves

chopped

1

Tablespoon

grated ginger

1

Tablespoon

apple cider vinegar

salt & pepper to taste

chicken base or bouillon

(optional)

1

teaspoon

tumeric

½

teaspoon

cayenne powder

1

cups

chicken

cooked and chopped
Instructions
Melt

coconut oil

in a stockpot along with your onions, carrots, celery and zucchini. Saute for a few minutes.

Add the rest of the ingredients except for the cooked chicken. Cook till the carrots are very tender. (Add chicken base or bouillon here if you are using. It's not necessary though.)

Puree with a blender stick, food processor or blender. Be careful working with hot liquids!

Pour soup back into the stockpot and add cooked chicken. Cook for a few minutes til the chicken is warmed through.

If you just want a vegetable soup, omit the chicken. For a variation you can add curry spice while cooking and a dollop of greek yogurt in each bowl. It's very versatile yet tasty by itself.