Learn how to make perfect steak fries that are crispy on the outside and soft and creamy in the middle. These homemade fries are even made in the oven.
You might also like these German style potatoes with bacon or these pumpkin fries with buffalo aioli.

About 6 or 7 years ago, my family and I lived in the UK. It was only for a year but it was one of the best experiences of my life. Let me tell you we ate a lot of fish and chips at the pubs as well as a lot of curries.
We had to remember "chips" were fries, "biscuits" were cookies and "crisps" were chips. It was here that I had the best steak fries ever!
My favorite steak fries were in Liverpool
We have so many great memories from our time there, but one of my "food" memories was of the "chips" we had in Liverpool. I've been trying to recreate them for 7 years now and these are very, very close.
These are steak fries that are soft and creamy inside and crispy outside. No deep fryer necessary because you make them in the oven.
What are steak cut fries?
Steak fries are usually thicker fries either cut in planks or wedges. They are often considered to be the "chips" in fish and chip dinners.
How to cut steak fries
It's important to cut your fries roughly the same size. I cut down the middle length-wise and then cut each half into four pieces length-wise. This gives you 8 fries per potato. I also use Russet potatoes and I haven't tried other kinds so I can't tell you if they will come out the same.
Once you have your fries cut you want to microwave them for 5 minutes. This is what makes them creamy in the middle.
Now Bake the fries in the oven

Meanwhile, preheat your oven to 450º F. Use a large cookie sheet and add a couple tablespoons of oil and put the pan in the oven while it's heating up. When the oven is preheated and the potatoes have been microwaved, swirl the oil around the pan so that every inch is coated and then scatter the potatoes evenly on the cookie sheet.
Sprinkle salt and pepper over them or any kind of spices you like. I used a garlic salt grinder I got from Trader Joes.
Pop the potatoes in the oven and roast for 30 minutes. Take them out and try to flip them. Then turn up the heat to 525º F and cook for 10 minutes more. At this point you want to check them and make sure they don't burn.
Every oven cooks differently and I wouldn't want you to end up with the Perfect Burnt Steak Fries. 😉
And this is what they look like after they are done. They are so good let me tell you. They are not as crisp the next day but would be great for breakfast as home fries if you cut them up.
If you are fry aficionado and enjoy them as much as we do, I think you are going to love this recipe. Thanks for stopping by and I hope you enjoy!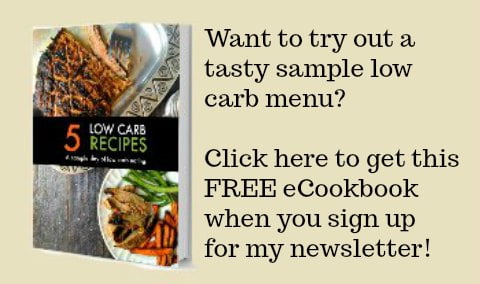 This recipe makes 6 s servings and the nutritional information for 1 serving is:
348 cals / 7.2g fat / 64.1g carbs / 6.9g fiber / 7.9g protein
Perfect Crispy Steak Fries
These are the perfect steak fries....soft and creamy in the middle and crispy on the outside. Potato perfection!
Ingredients
3-4

Tablespoons

oil (I used coconut)

6

potatoes cut into 8 wedges each

salt and pepper to taste.
Instructions
Preheat oven to 450 degrees F.

Add coconut oil to a large cookie sheet and put into the oven while it preheats.

Cut your potatoes into 8 long steak fries each.

Microwave for 5 minutes.

When oven is ready, swirly the melted coconut oil in the pan and then add fries to cookie sheet. Be careful because the coconut oil will be very hot as will the cookie sheet.

Make sure the fries are well distributed and sprinkle with salt and pepper.

Cook for 30 minutes.

Flip and then raise the heat to 525 degrees and cook for 10 more minutes or less.

Check to make sure your fries do not burn and are your desired crispiness.

Oven temperatures may vary so check your fries towards the end.