In the wintertime my skin feels dry and itchy all the time. Sometimes it's so bad I want to scream. Like when I'm all bundled up in layers and driving with my seat belt on and I feel an itch in the part of my back that is almost unreachable. Just thinking about it is making me itchy. That is why I thought it would be nice to have a bath oil that you could use both for the bath and right on your body.
I also crave long, warm soaks in the bath and/or hot showers a lot in the winter. They are my simple pleasures sometimes. However experts say that hot showers and baths are terrible for dry skin. So being a blooming essential oil enthusiast, I decided to make some bath oil to combat the drying effects of hot baths and showers, using the essential oils I had on hand. I also consulted one of my favorite essential oil books: The Complete Book of Essential Oils and Aromatherapy.(affiliate link)
I narrowed down the oils to these 5 and the only carrier or base oil I had was Apricot Kernel.
Essential Oils Used
Lavender: Anti-inflammatory, soothing, used for skin care, prevents aging
Geranium: Soothes inflammation and irritated skin, good for both dry and oil skin, aids in poor circulation, prevents aging
Chamomile: Anti-inflammatory, burns, allergies, reduces puffiness
Frankincense: Anti-inflammatory, well suited for skin conditions from wrinkles to scars, good for dry skin
Helichrysum: Anti-inflammatory, used for skin irritations, sagging skins
I made the mixture by placing 4 fl oz of apricot kernel oil in a mason jar and added 40 drops of essential oils. That seemed to be the consensus on the internet. However getting the oil out of the jar was messy, especially if I wanted to apply it to my skin. Luckily I found this handy dandy pump for Ball glass jars at Target. It only cost $3.99 so I thought it would be perfect for dispensing the oil.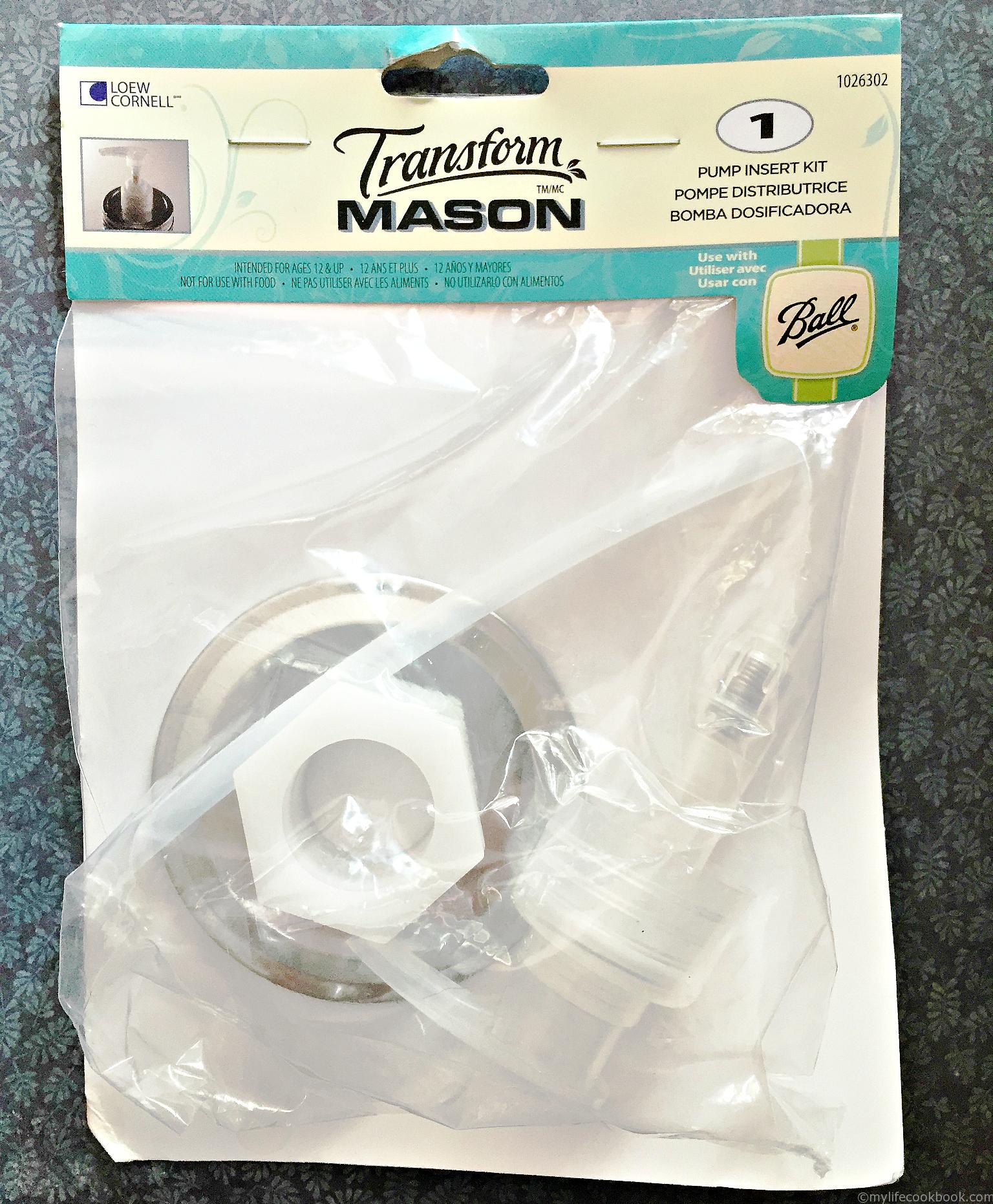 Note: When you add this mixture to a bath, the oil will float on the top. You should try to swish it around a bit in the water to mix it. It's ok that it lies on top because when you get out of the bath, the oil clings to your skin to make it feel nice and soft. I also use this oil after my showers. Briefly towel dry your body and then add the oil so that it seals in the moisture.
As I mentioned, I used apricot kernel oil but next time I would like to make a calendula infused oil. It's supposed to be wonderful for your skin and it's really easy to make (check out my sister Patti's post.) As you can see from the pic below that I use a lot of Aura Casia and Plant Therapy oils. I found these companies to be of great quality and they offer excellent prices.
The Recipe
In a small mason jar add 4 oz of carrier oil. I used apricot kernel but you can use almond, jojoba or even olive oil. (Just make sure it's the lighter, thinner variety.)
The essential oils I used were:
Helihrysum (9 drops)
Geranium (8 drops)
Lavender (8 drops)
Frankincense (10 drops)
Roman Chamomile (5 drops)
---
Labels for Free Download
Below I have a sheet of labels for you to download if you like. They come in a pdf format so just click on the label and print.
---