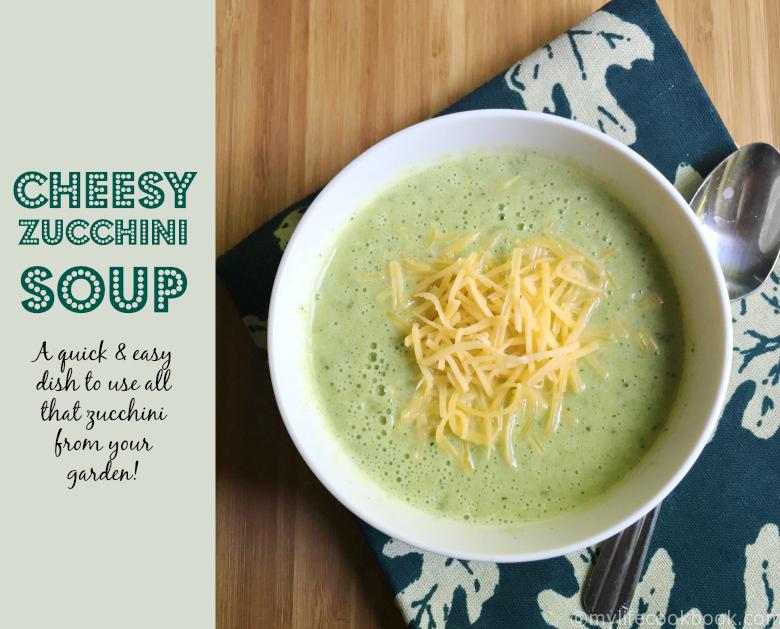 The quest to use all our garden zucchini continues and today I was in the mood for soup. Have I ever exclaimed my love for my Vitamix blender? When it comes to blending creamy soups it is out of this world. This is one of those times I'm glad I invested in one. However you don't need a Vitamix to make this recipe. A food processor or high speed blender will work too. I just like to talk about my Vitamix. 😉
As you know I'm all about simple and easy. It was so easy to simply boil some zucchini, spices and onions in broth and then blend with some sharp cheddar cheese and end up with a yummy summer soup.
I started with a little olive oil in my pan and sautéed the Vidalia onion until it was soft. Next I added my zucchini, salt, pepper, thyme and chicken broth and brought it to a boil. Next I covered and let it simmer for 5 minutes. This is what it looks like when it's fork tender. It took about 8 minutes total.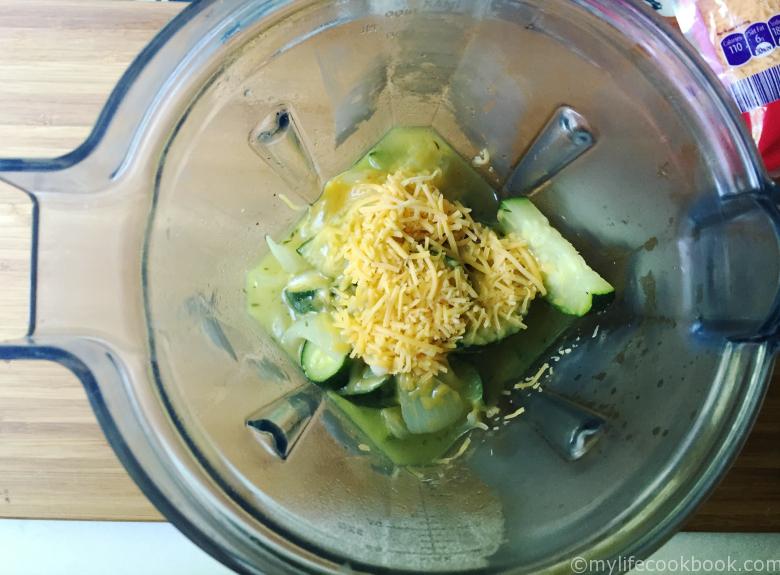 I poured the contents of the sauce pan into my Vitamix and sprinkled half of my cheese on top. I blended on high for a few minutes to get a smooth puree.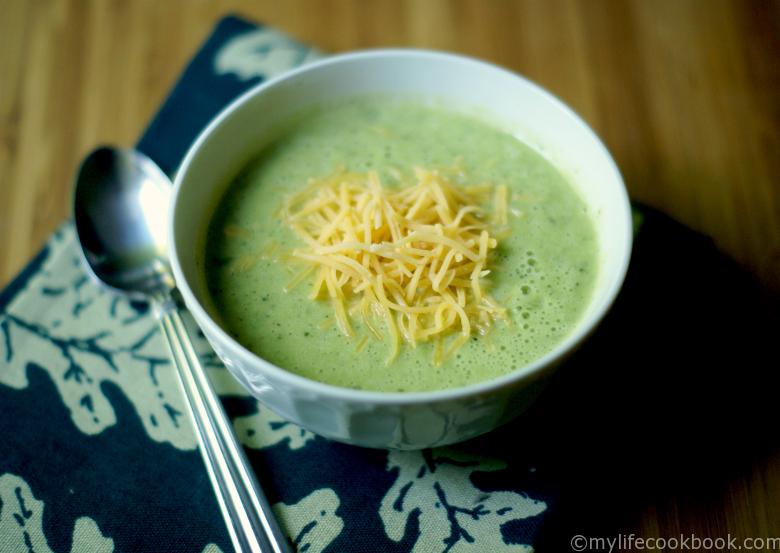 Lastly I poured it into a bowl and sprinkled more cheese on top. Delicious! I know this sounds too simple to be any good, but you would really be surprised at how delicious fresh zucchini from your garden can taste. So this is another recipe to add to my zucchini arsenal. Give it a try…especially if you are overrun with zucchini in your garden this summer!
225 cals / 16.7g fat / 10.2g carbs / 2.9g fiber / 10.6g protein = 7.3g net carbs
Cheesy Zucchini Soup
Cheesy Zucchini Soup is a quick and easy dish to make and uses all that zucchini from your garden. A healthy, tasty soup!
Ingredients
1

T

olive oil

2

cups

chopped zucchini

1/2

cup

Vidalia onion, chopped

1

cup

chicken broth or 1 cup water and bouillon

1/8

t

salt

1/8

t

pepper

1/8

t

thyme

1/4

cup

sharp cheddar cheese divided in two
Instructions
Add oil and onion to a soup pan and sauté for 2 - 3 minutes.

Add zucchini, spices and broth and bring to a boil.

Cover and let simmer for 5 minutes or until zucchini is fork tender.

Add to the blender or food processor along with half of the cheese.

Blend on high until smooth and creamy.

Use the rest of the cheese as garnish.