These 5 morning matcha recipes will help you enjoy the refreshing and healthy energy lift every morning. These morning tea recipes are great for those new to matcha green tea. 
You might also like this minty matcha coconut candy!
One thing I'm always interested in is learning about new and healthy foods to add to my diet and matcha green tea is one of them.  My friend Debbie sells it and that is how I got into it. I use it to make morning tea recipes or an afternoon pick me up as well. It's also great in smoothies or even freezer candy!
What Is Matcha Green Tea?
Matcha is a variety of green tea in which you consume the whole, powdered leaf. It's not infused with a teabag or infuser like other teas. It's the whole tea leaf ground into a powder which you can see in the above picture. It's a great source of antioxidants and phytochemicals and has much less caffeine than coffee and tea.
How Much Caffeine In Your Morning Breakfast Drink?
I like the way matcha green tea makes me feel. It makes me feel much less jittery than black tea and yet I still feel that caffeine lift! Here is the caffeine content in each of these morning drinks.
½ teaspoon matcha = 35mg
8oz, brewed coffee = 162mg
8oz, black tea = 42mg/8oz 
So let's get on with our healthy morning tea recipes so you can make a few healthy breakfast drinks!
 1.  Matcha Magic Recipe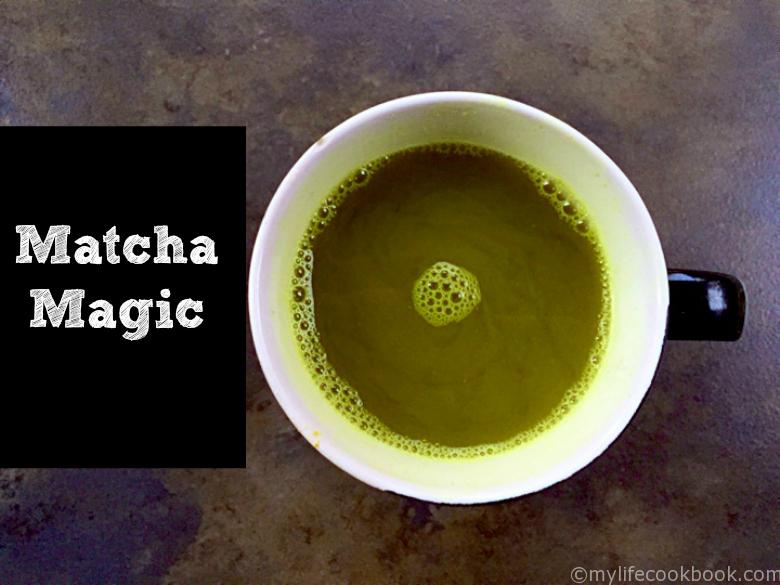 This matcha recipe is a good one in the spring allergy season. It's easy to remember the ingredients: MATH (Matcha, Apple Cider Vinegar, Turmeric, Honey).  Matcha gives me a healthy energy boost I need in the morning but not too much of one.
 Apple cider vinegar has been known for it's immune boosting properties and promotes alkalinity and pH balance of the body. I also read where it's acidity helps with gallbladder pain which I had at one time.
Turmeric contains curcumin  which is a powerful antioxidant, anti-inflammatory and anti-cancer agent.
And lastly the local honey has antiseptic properties and is helpful for allergies. (For the tea recipe click here.)
2.  Minty Buttered Matcha Recipe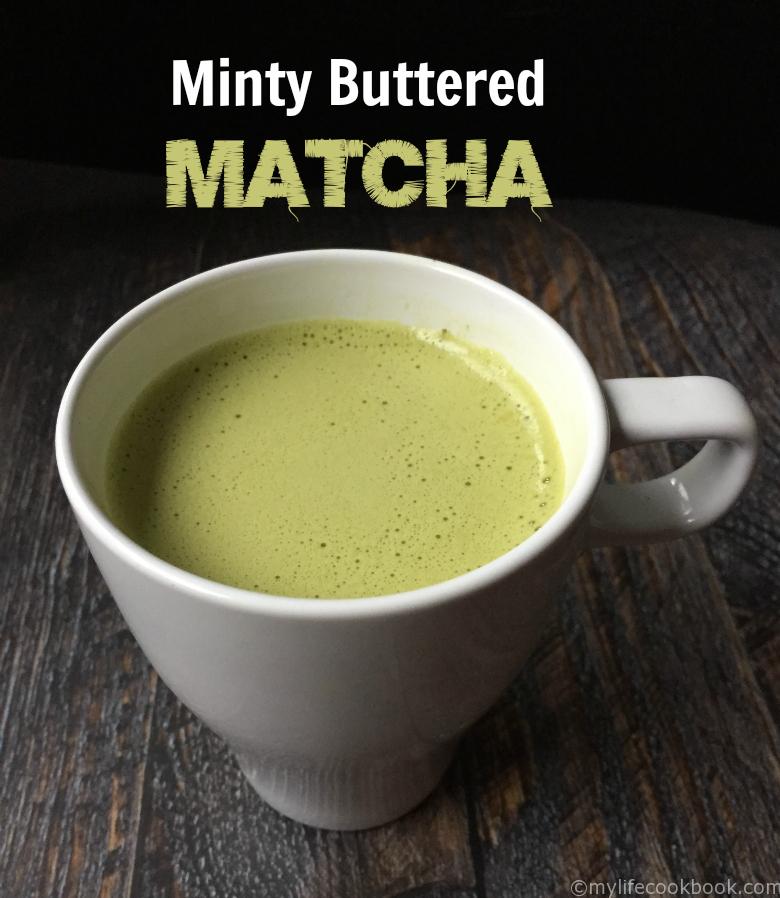 This matcha butter tea was my go-to drink in the mornings for a long time. Especially if I went to the gym and didn't get a chance to eat breakfast. If you are familiar with bulletproof coffee, this is like bulletproof tea.
As breakfast drinks go, it has the benefits of matcha, coconut oil, peppermint and grass fed butter.  There is something so tasty about the addition of the butter that makes me want to put it in everything. Click here for recipe.
3. Lemongrass Ginger Coconut Matcha Recipe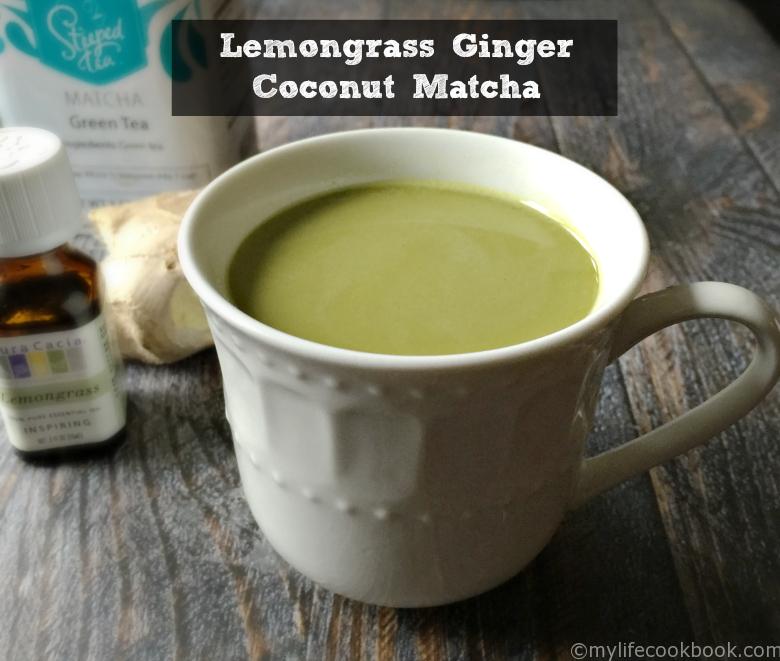 I went through a lemongrass craving and thought I would try making a drink with just a drop of pure lemongrass essential oil since I didn't have any fresh lemongrass on hand and it's not that easy to find where I live.
So I thought a combination of the lemongrass and some fresh ginger along with my coconut oil would be a delicious combination for my morning matcha drink….and it was! Click here for the recipe.
4. Hot Cinnamon Buttered Matcha Recipe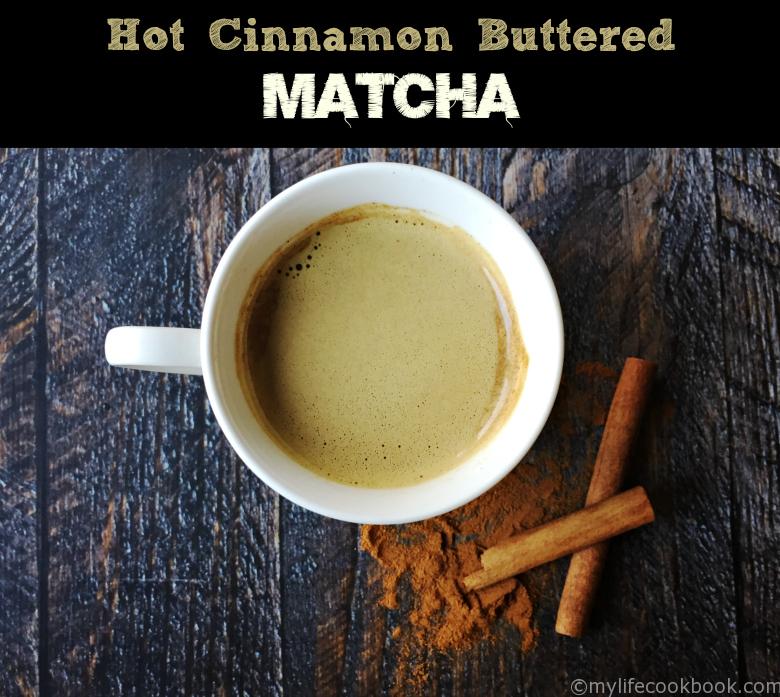 I am always trying to think of new ways to drink my morning matcha tea and one day I was thinking about cinnamon toast.I thought about the flavors of a buttery piece of cinnamon toast and realized they would be great in my morning tea! This is a very simple recipe but you won't be disappointed. Click here for the recipe.
5. Mocha Maca Matcha Recipe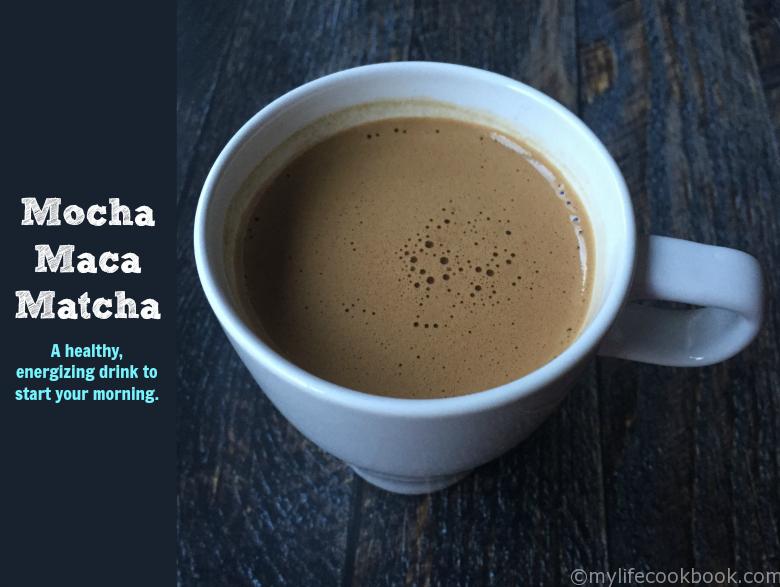 This tea recipe has a lot of ingredients but I feel they are all good for you and add to the taste of the drink. It's a great healthy breakfast drink to me.
I'm not sure if it is the matcha or the maca….or perhaps both…but this drink gives me a lot of energy. Regardless this is the perfect energizing drink to start your morning; especially when a smoothie just doesn't seem appealing. (Click here for the recipe.)
---
Well that is all I have for you now. I hope to come up with some more recipes but please drop me a comment if you have a favorite way to drink your matcha. I would love to hear about it! Also please stop by my Tea Please Pinterest board to see what other cool tea recipes I'm collecting.
4 More Matcha Recipes That You Might Like