These 6 healthy chip recipes are a great way to curb that craving for salty, less healthy snacks. Be it fruit, vegetables or even cheese, you can make a healthy chip out of it!
Some people crave sweets (like me) and some people crave salty snacks (like my hubby). Today I've gathered 6 delicious healthy chip recipes to satisfy that need for something crunchy and best of all they are good for you! From spinach to pears and even cottage cheese, you would be surprised what you can make a chip out of.
---
6 Healthy Chip Recipes
---
I thought I was the queen of vegetable chips until I found some of these awesome recipes. Using a good mandoline like this and a dehydrator or oven, I've made zucchini, turnip, apple, pear and kale chips. I also make my good share of cheese and salami chips because I like to eat lower carb foods. But since my husband keeps handing me all of these vegetables from our garden, I'm anxious to try some new recipes. So let's show you the 6 healthy chip recipes I have for your today!
1. Sea Salt Lime Spinach Chips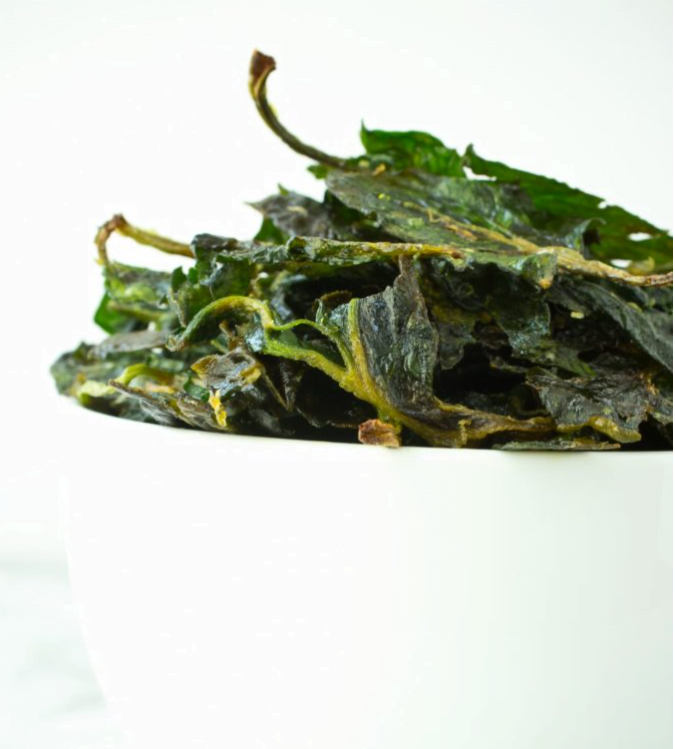 Everyone has heard of kale chips but have you ever tried spinach chips? Grab some spinach from your garden or buy a bag from the grocery store and try this yummy combination of sea salt and lime. That sounds delicious and fresh to me. These spinach chips come to us from A Clean Bake and you can find the recipe here.
2. Oven Baked Pear Chips With Cinnamon and Sugar
Not all chips have to be savory, some can even be sweet like these cinnamon and sugar pear chips which come from Sip Bite Go. I've made some pear chips myself and I plan on making some apple ones soon. With fall coming up and all those different pear varieties you will have fun trying them out with this recipe which you can find here.
3. Beet Carrot And Sunchoke Chips With Garlic & Thyme
This is one of my recipes that I just love. While you might not be able to get your hands on sunchokes, I'm sure this would also work with turnips too! You can find the recipe for these tasty garlic and thyme root vegetable chips here.
4. Cheese Crisps: Healthy Cottage Cheese Chips
Who would have thought you can make a chip from cottage cheese? I often make low carb chips from slices of cheese but I can't wait to try this recipe. These fun and healthy cottage cheese chips come to us from Healthy Perspectives and you can find the recipe here.
5. Crispy Green Bean Chips
We have green beans coming out of our ears this summer so I can't wait to try this recipe. These cool green bean chips come from Whole New Mom and you can find the recipe here.
6. Za'atar Zucchini Chips
And for our last recipe of the day, I give you my za'atar zucchini chips. They are paper thin, crunchy and delicious. If you don't have za'atar you can use your favorite spice blend and I'm sure it will be delicious too!
Well that is all I have for you today. I hope you liked this selection of healthy chip recipes. So next time you want to reach for a bag of greasy potato chips, remember all these fun, tasty and healthy chips you can make yourself. Enjoy!
This post may contain affiliate links. For more information please visit our policies page.
SaveSave