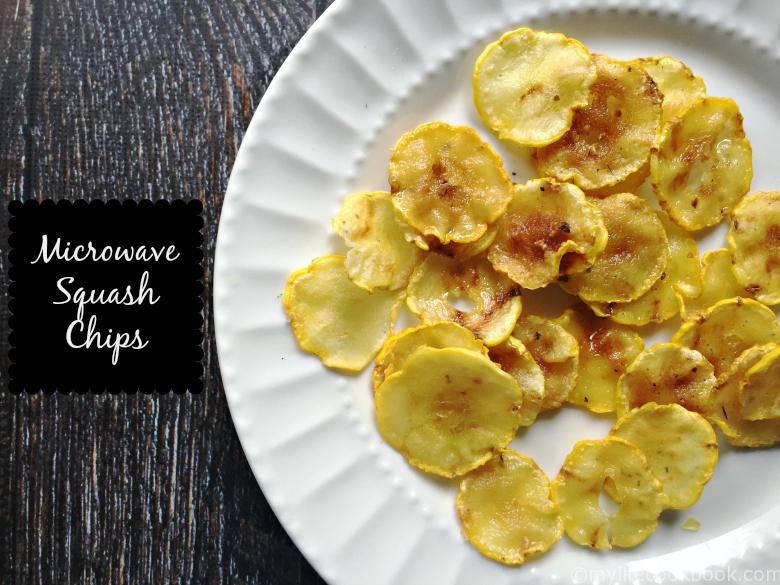 Sometimes you crave a chip and you don't have any around or in my case you want it to be a little healthier than a store bought chip. So when that mood hit, I take yellow summer squash, my mandolin and head for the microwave. These chips take only minutes and taste great. Do they taste like store bought chips? No, but close and they definitely satisfy a craving.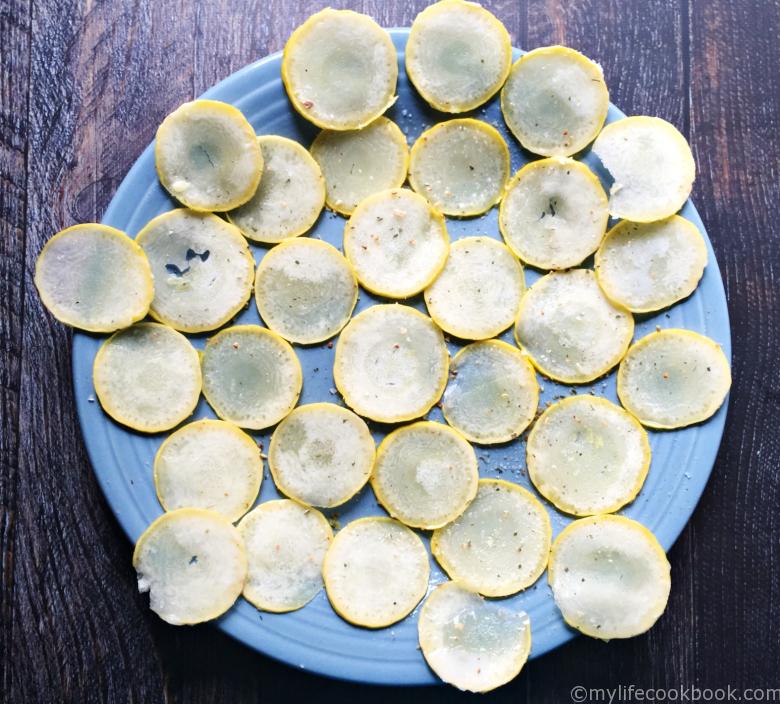 I use yellow summer squash because they seem to be more dense and have less water than zucchini. You can probably use many kinds of vegetables (sweet potatoes, zucchini, carrots, parsnips, mushrooms, radishes, etc.) but make sure that you cut them all the same thickness. You will just have to keep checking and cooking as you go with different vegetables. Also you can use different herbs and spices to add variety but in the beginning stick with salt and pepper until you get a feel for how your microwave cooks your chips. I've done cinnamon sugar in the past and a zesty garlic and onion combination too. Both were good.
I used a mandolin but you can do them by hand if you are so talented. I am not and my Aldi mandolin does a fine job. Next you toss them with some melted coconut oil. I'm really starting to like the flavor of things fried or roasted in coconut oil. But if you don't like the flavor of coconut oil, you could also use olive oil. Then spread them on a microwave plate and season with salt and pepper. Cook for 5 minutes and then start checking them for doneness. Some got a little browner than I'd like but they tasted fine. The chips above were not burned but a few seconds later they would be.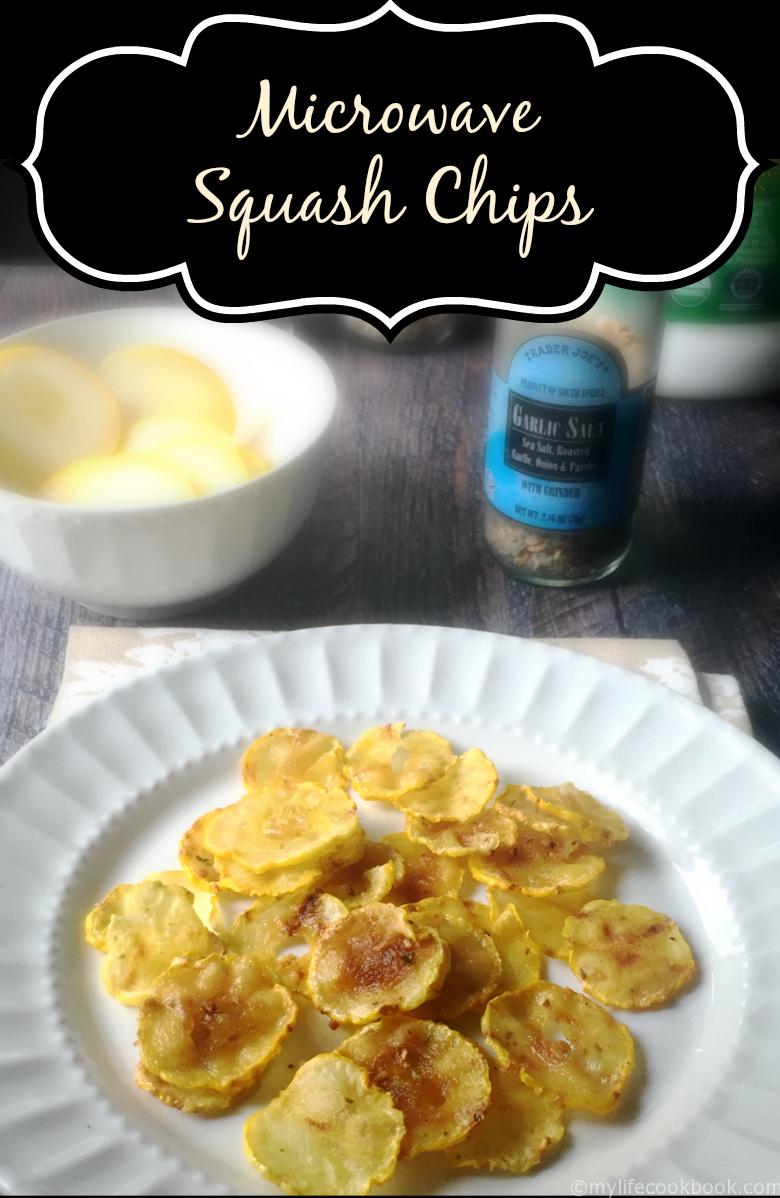 And that is all there is too it. Do you make your own microwave chips? Have any secrets or tips that you can share with me and my readers? Drop a comment below and let me know. Enjoy!
Summer Squash Microwave Chips
These are an easy and healthy snack to make when you are craving a bag of potato chips. You can use different vegetables and season with different herbs and spices for variety.
Ingredients
1

yellow summer squash thinly sliced

1

Tablespoon

coconut oil

melted

salt and pepper to taste
Instructions
Melt the coconut oil in the microwave for about 1 minute until melted.

In the meantime slice your squash very thin. A mandolin works great here for uniform size.

Toss the slices in the melted coconut oil.

Place slices on a microwave dish and season with salt and pepper or any spices you wish.

Cook for 5 minutes. Check and keep cooking for 30 second intervals until done.

Mine took 8 minutes but times will vary depending on your microwave strength.