You have to try this no bake pumpkin cheesecake. You can enjoy all the deliciousness of a pumpkin cheesecake without the guilt. Low carb and no baking!
I'm really not a pumpkin person. Nor am I a cheesecake person. But I do like my desserts and when you are trying to follow a low carb diet you aren't left with much so a pumpkin cheesecake it is! Sure I like pumpkin but I don't crave it so I can't tell you why I have a hundred pumpkin recipes swimming around in my head. I guess I like the fact that pumpkin puree adds bulk, creaminess and lots of nutrition to a recipe. So here is the first of my many pumpkin concoctions. This recipe is very similar to my Low Carb No Bake Cheesecake from way back when. Just a couple of tweaks and changes and we have this delicious low carb dessert that requires no baking. My kind of dessert!
For this recipe I made 6 servings in various jars like these and ramekins because that's what I could scrape up. I think my husband has been in my mason jar stash to make his pickled peppers. However I think it would be better if you made it into 8. To be honest, these jars were too big of a serving for me and that's saying a lot. So I think it would be optimum if you made this recipe into 8 servings. That's just my opinion, you can do what you want! 😉 Also you can make these in just about any container that you have since there is no baking required.
First you want to make your nut crumb base. Just add some nuts to your food processor along with some sweetener and cinnamon and grind or pulse until it starts to get moist and crumbly. You want to divide the mixture between all of your containers and press to make a pseudo crust. Then you move on to the filling. The key to this cheesecake filling is to get the cream cheese to room temperature. That's the only way to get the lumps out. And keep your cream really cold. Don't pull it out of the refrigerator until you need it. Add the cream cheese, pumpkin, spices and sweetener to your mixing bowl and beat until creamy. Then add your cream and beat for about 5 minutes until the mixture is light and fluffy.
No Bake Pumpkin Cheesecake
Spoon your cheesecake mixture into each container. Top with a few nuts and a sprinkle of cinnamon. Refrigerate until you are ready to eat. That's it folks. Easy peasy lemon squeezy.
Nutrition: 436 cals / 39.1g fat / 13g carbs / 5.2g fiber / 9.6g protein Net Carbs = 7.8g
---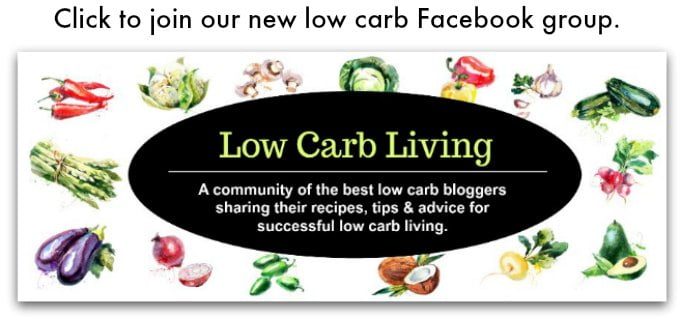 No Bake Pumpkin Cheesecake (low carb)
You have to try this no bake pumpkin cheesecake. You can enjoy all the deliciousness of a pumpkin cheesecake without the guilt. Low carb and no baking!
Ingredients
1 1/2

cups

nuts

I used 1 cup almonds and 1/2 cup pecans

1

Tablespoon

sugar substitutes

I used Splenda

1/2

teaspoon

cinnamon

8

oz

cream cheese

softened (room temperature)

1

cup

heavy whipping cream

1/2

teaspoon

cinnamon

1/2

teaspoon

vanilla extract

1

teaspoon

pumpkin pie spice

1/2

cup

Splenda

or other sugar substitute

1/2

can of pumpkin puree

1/2 of a regular 15oz can
Instructions
To make the crust, add nuts, cinnamon and the 1 Tablespoon of sugar substitute in a food processor and grind until the nuts become moist and sticky.

Divide mixture evenly into the ramekins, jars or whatever container you are using.

Add the cream cheese, pumpkin and sugar substitute to a bowl of your mixer. Mix on high until everything is smooth and creamy.

Add your vanilla, pumpkin pie spice and cinnamon and mix until well incorporated.

Add your heavy cream and mix on high for about 5 minutes or until the mixture is nice and fluffy.

Spoon cream cheese mixture into your ramekins or containers and garnish with nuts and cinnamon if using.

Refrigerate until ready to eat.
This post may contain affiliate links. For more information please visit our policies page.
---