It's that time of year to look back at My Life Cookbook's Best Recipes for 2021. The best low carb recipe categories were keto dinner recipes, desserts, breakfast and air fryer recipes! Check them out today!
You might also like one of these keto recipe collections.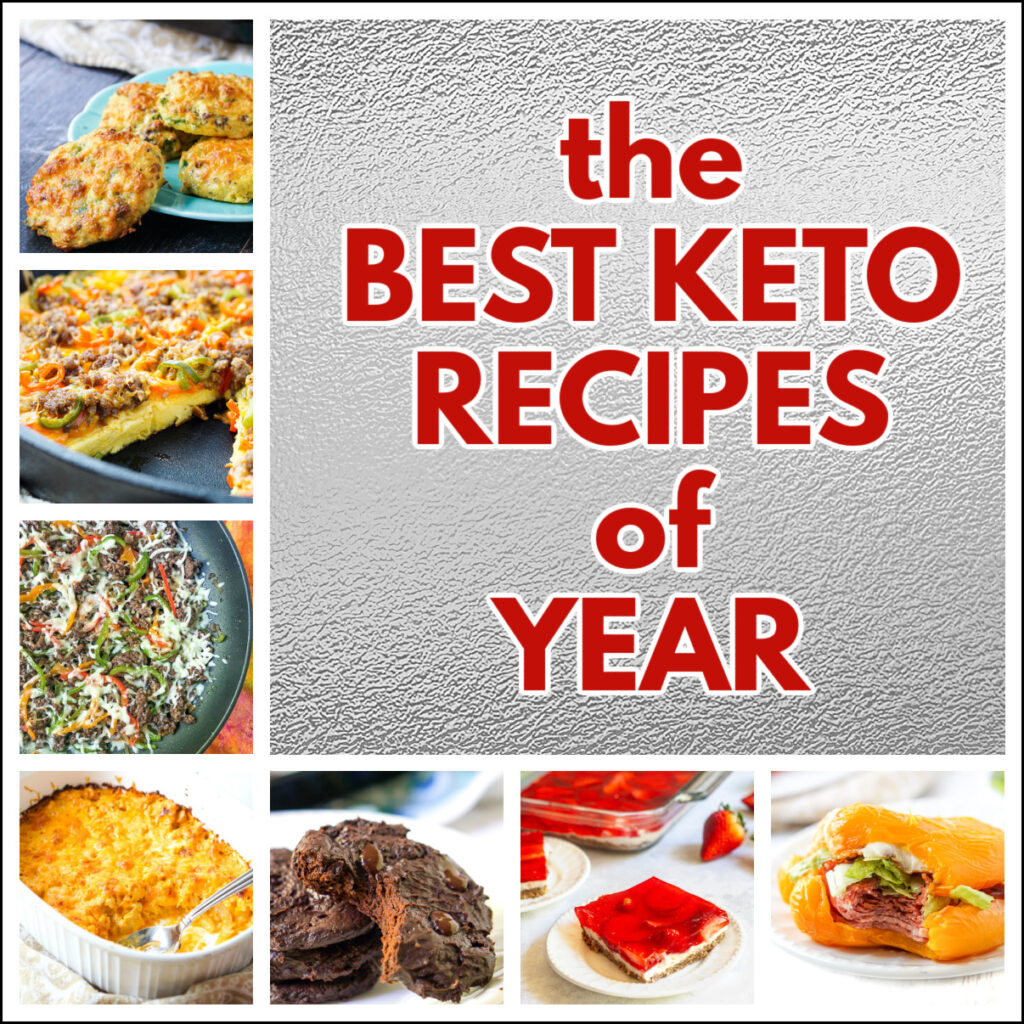 Since 2021 is almost over I thought I'd share with you my most popular keto recipes this year. Some are oldies but goodies but there were a few newer ones too.
I added my top 10 breakfasts, dinners, desserts and air fryer recipes so 40 keto recipes in all. I hope you find one or two that you like.
Top 10 Keto Breakfast Recipes
Some of these would be great keto breakfast ideas to store in the freezer for a quick grab and go breakfast. All of them are easy and ones that anyone would like whether or not they are on a low carb diet.
Top 10 Keto Dinner Recipes
Most of these keto dinners do not take a lot of time or ingredients. I especially like to make the casseroles and freeze portions for easy lunches.
Top 10 Keto Dessert Recipes
As I've mentioned many times on this blog, I have a big sweet tooth. However I'm not one to bake so all of these dessert recipes are easy. The strawberry pretzel salad takes a bit more time but it's completely worth it in my opinion.
Top 10 Keto Air Fryer Recipes
I added this category because I have been making a lot of low carb recipe with my air fryer. Maybe you go one for Christmas or already have one. My air fryer is easily one of my favorite small appliances.
Well that is all I have for you today. I hope you holidays were wonderful and that 2022 is full health and happiness for you and your loved ones.