These easy caprese kebabs are a fun and healthy appetizer or even a low carb snack for summer. Using a variety of fruits and vegetables with fresh mozzarella and basil and a drizzle of balsamic glaze for a fresh summer bite.
Some more low carb appetizers to try are: Greek guacamole, asparagus & green goddess dip, cilantro lime shrimp cocktail and my favorite herb cheese filled bacon rolls.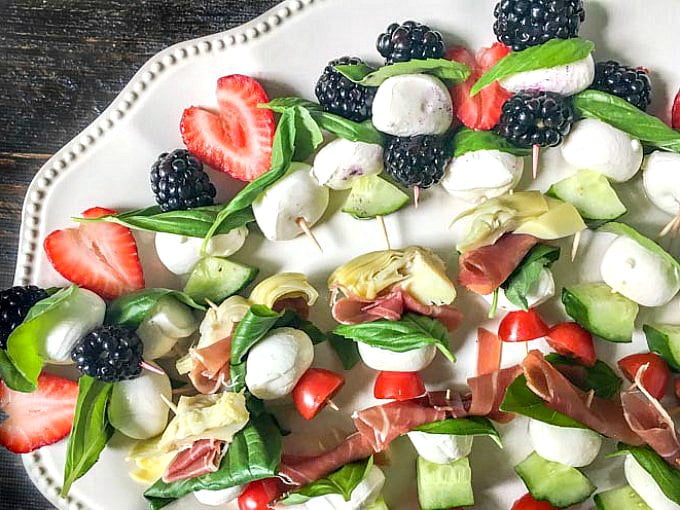 Recently I had a big party for my husband's birthday. I don't make everything low carb but I do like to have one or two things that are. A few people in my family watch carbs or are Paleo and my husband has been doing a lower carb diet too. And because it was a hot summer day I wanted a cool appetizer so these easy caprese kebabs seemed like the perfect solution. I used a variety of berries, cucumbers, artichoke hearts, prosciutto and each had fresh basil, tomatoes and mozzarella. Oh and I had a balsamic glaze to go on top.
…